This past October, I flew to the Philippines, to attend the Travel Blog Exchange Conference, officially known as TBEX in Manila 2016. My association with TBEX began back in 2009, when an email between six travel blogger friends became the impetus for the first get-together in Chicago. There were barely 100 people at that event. We were crammed into a too-small room in the Chicago Cultural Center that had temperamental air conditioning and non-existent wifi. But to this day, it remains the best TBEX I've ever attended. Travel blogging was still in its infancy and we all knew one another. We were passionate about what we did and anxious to be accepted as professional travel writers. We oozed enthusiasm and hope.
Since those early days, TBEX has become the world's largest travel blogging conference, with events held annually in North America, Europe, and Asia Pacific. With more than 600 bloggers and travel industry representatives attending each conference, the intimacy of the inaugural event no longer exists. And though the conference purports to offer sessions for all levels of bloggers, most seminars and workshops are more suitable for newbies than for old-timers like myself.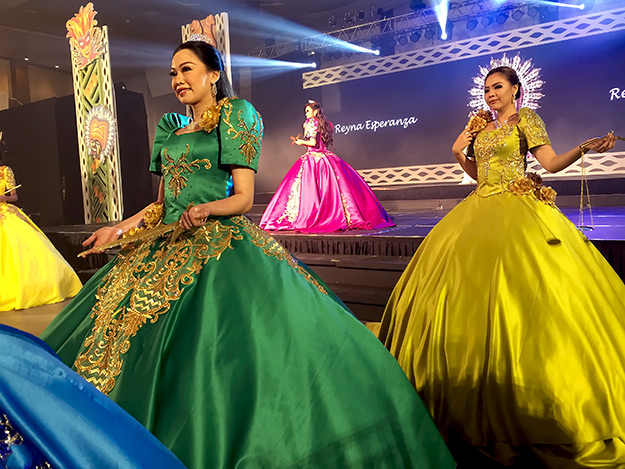 There were a couple of notable exceptions in Manila, including a workshop conducted by Linda Aksomitis titled Writing and Publishing Your E-Book. Linda has been an acquisitions editor for an e-publisher and has self-published a dozen books in print and ebook format. Since I'm in the process of writing my first eBook, the full-day session was immensely helpful to me. I also heard glowing reports about the two-day workshop, Building a Better Brand, conducted by Bret Love and Mary Gabbett of Green Global Travel. Unlike other events at TBEX, which are generally included in the price of the ticket, Bret and Mary's branding workshop cost an additional $200, but several attendees told me it was worth every penny.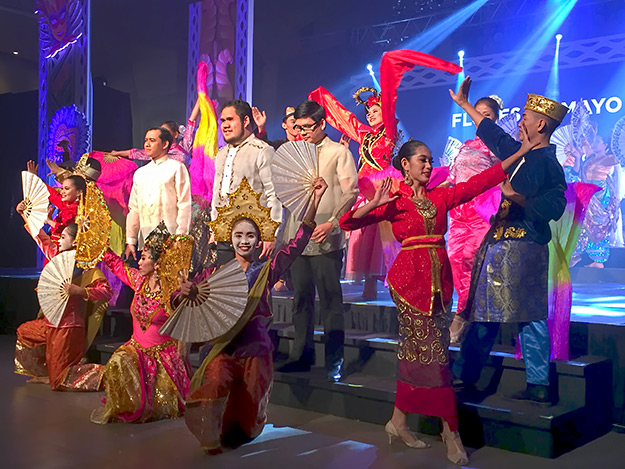 I miss the early days of TBEX when everything was fresh and new and I came away with a zillon new ideas, but success does translate into some impressive benefits that weren't available in the early days. The conference is sponsored by the host city/country's official tourism agency, and they always offer free pre-and post-conference tours. These events provide access to sites and people that I would never be able to see on my own. Plus, the Opening Night and Farewell parties are always lavish affairs. The Promotions Board of the Philippines went all out for both events. The amount and variety of food was, in a word, obscene. Shall we say that I don't attend these conferences hoping to lose weight.
Of course, meeting my fellow travel bloggers face-to-face remains a valuable part of the experience. It's not like the early days, when everyone knew my name, but someone always hunts me down to say how much they enjoy my blog. I'm still surprised when people recognize me or say they're familiar with my work. It's heartwarming and, to a large degree, it keeps me going, despite the fact that this profession is incredibly difficult and requires more work and dedication than any corporate job I ever held.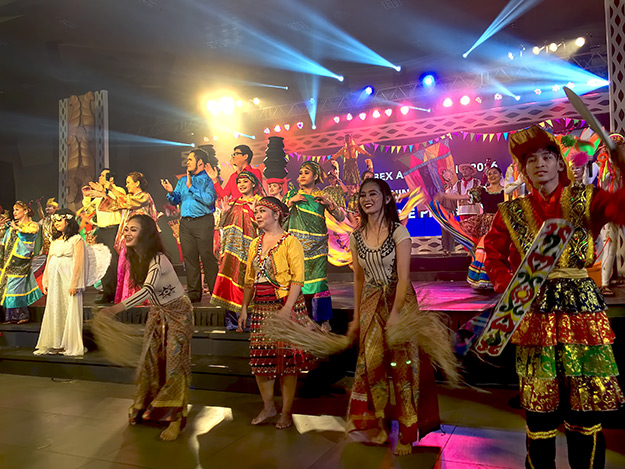 Perhaps most important are the enduring friendships that I've made as a result of TBEX. This year was no exception. On the first day of the main conference, Jessica Coup introduced herself. "I've been following your blog for years and I'm so excited to meet you," she said. I immediately bonded with her and her husband, Scott Bergstein, and not only because they were older than the average attendee. Jess and Scott are genuinely warm, caring people. At the end of the conference they invited me to visit them in Kuala Lumpur, Malaysia, any time I was in the area. I always say that everything happens for a reason and this was no exception. I was due to fly to Penang, Malaysia at the end of the conference to get my Thai visa, and had planned to stop over in KL for a few days. Rather than a budget hotel or hostel dorm, I was ensconced in their luxury high-rise apartment in the center of the city.
Jess and Scott are just the tip of the iceberg. Without TBEX, I probably never would have met the likes of Nancy Brown, Shannon Lane DalPozzal, Jodi Ettenberg, Simon Falvo, Evelyn Hannon, Dalene and Pete Heck, Lisa Lubin, Laurel Robbins, Isabel Romano, Mike Sowden, or Janice Waugh. These folks are just a few of the godfathers and godmothers of travel blogging. They continue to work diligently to raise the awareness of our profession and fight for us to be seen as professionals.
Fortunately, I still run into some of them at TBEX. This year it was Gary Arndt and Chris Christensen. In addition to publishing their individual blogs, Gary and Chris produce "This Week in Travel" (TWIT), an award winning podcast that features some of the world's best known travel experts. They decided to broadcast live from TBEX in Manila and invited me to be on the show. It was fun to reconnect with them, and to tell my story to the world. You can listen to the entire podcast here (my interview starts at the 1:12:06 mark):
TBEX Asia Pacific Manila 2016 – This Week in Travel #213
So, does TBEX benefit me enough to continue attending? The price of an early-bird ticket for bloggers is only $107. But when I added up the cost of my flight and accommodations in the Philippines, I'd spent well over $1,000. Still, when Jerusalem was announced as the destination for the first "TBEX International" in March of 2017, I bought a ticket immediately. Israel, and especially Jerusalem, have been on my wish list for a very long time. I've already signed up for a tour of the Old City and an Art and Culture Tour, both provided free by the tourism authorities of Jerusalem and Israel.
Before and after the conference, I'll be wandering around the Middle East, an area of the world I've never before visited. In addition to seeing more of Israel, I'll be traveling to Oman, the United Arab Emirates, Qatar, Bahrain, Kuwait, Jordan, and Lebanon. I'm more excited about this trip than anyplace I've visited in a very long time, and that's saying a lot. If TBEX can do that for me, it's safe to say that I'll continue attending.