I had the distinct privilege of being interviewed by The Expat Chat about why I think Eastern Europe is the next hot travel destination. Over the past few years, I've visited every country in Eastern Europe, so I have a lot to say on the subject.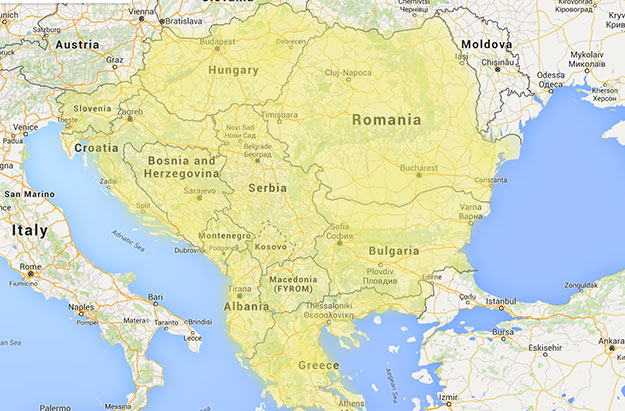 If you have a fascination for Eastern Europe, as I do, you'll want to listen to my 52 minute interview. The session was recorded live and uploaded it to YouTube, where it's now available for everyone to see.
I talk about the difference between the ex-Yugoslavian countries on the Balkan Peninsula (Slovenia, Croatia, Serbia, Bosnia-Herzegovina, Macedonia, Kosovo, and Montenegro), and the rest of the Balkans (Albania, Greece, Romania, Hungary, and Bulgaria). Tony Argyle of The Expat Chat moderated, leading me into discussions about the cost of full-time travel in Eastern Europe, the best way to get around, the difference between traveling independently or taking a tour, and of course, the specific reasons why I believe that Eastern Europe is the next hot travel destination.
If you're a Baby Boomer, thinking about living overseas, check out The Expat Chat. Leanne and Tony have interviewed 75 expats who are currently living the dream for a fraction of what it costs to live in the U.S., and made those interviews available for free on iTunes. And if, like me, you're fascinated by this eastern European region, you may want to check out this great Guide to the Balkans on the Luggage and Lipstick blog. The author, Patti Morrow, also offers a free 20-page e-book, which compares the top 10 Balkan countries.