My plan for the summer had been to tour all seven of the countries that once composed Yugoslavia. I was close to meeting that goal, having visited five of the seven, but my last minute decision to visit Lake Ohrid, Macedonia put me so close to Albania that I could have walked there. While never part of Yugoslavia, Albania has always held an important location on the Balkan peninsula, thus I assumed it shared much in common with its Slavic neighbors and was worth a visit.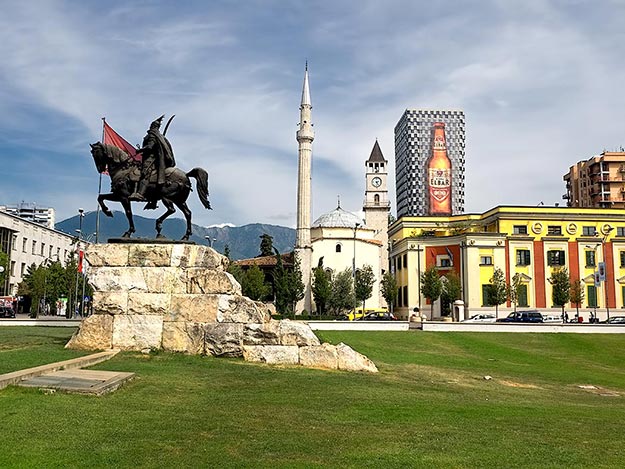 I was quickly disavowed of that notion upon arrival in the capital, Tirana. The languages of Serbia, Croatia, Slovenia, and Macedonia are similar enough that I had picked up enough vocabulary to communicate, but Albanian was unlike anything I'd ever heard. During my entire stay, the only word I was able to twist my tongue around was "FA-le-min-DER-it" (thank you). Even the slightest suggestion on my part that Albanians are similar to their Balkan neighbors was met with dogged resistance. "We are not Slavs," they insisted. "We descended from Illurians, an Indo-European tribe."
That Albanians take pride in not having been part of the Federal Republic of Yugoslavia is in itself remarkable. Every single person I spoke to in the ex-Yugoslav countries yearned for the years when Tito had held the disparate regions together in peace and prosperity. While Tito was providing a relatively good life for his citizens, Albania was ruled by the communist dictator Enver Hoxha, who created one of the most repressive regimes in Europe. By the late 1970's, Albania was the most isolated and poorest country in Europe. Travel outside the country was forbidden and all media and communication were strictly controlled by the government. Human rights abuses were rampant; at one point, one-third of all Albanians had either been jailed, sent to work in labor camps, or interrogated by the secret police.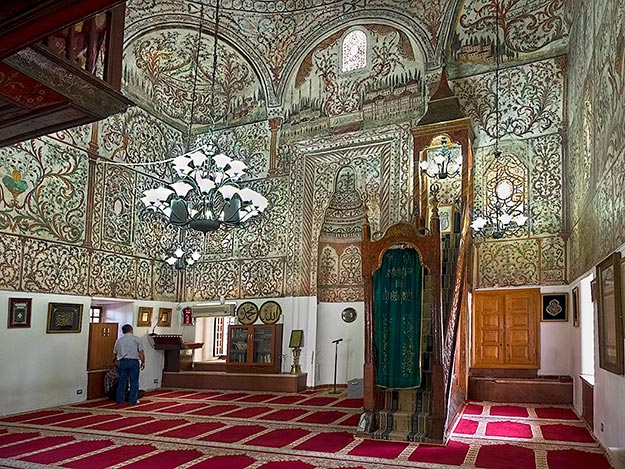 Religion was banned and anyone caught preaching was sent to prison. Officially declaring Albania to be the world's first atheist state, Hoxha pronounced, "The religion of Albanians is being Albanian." Ironically, the words were poached from a famous poem by the 19th century Albanian poet, Pashko Vasa, who was expressing the centuries long idea of religious harmony among Albanians. With this rallying cry, nationalism became the new religion, and to further promote the idea that they were different from any other Indo-European races, Hoxha resurrected the theory that Albanians were descended from a single, unique Illurian tribe. The theory has long since been disproved, but it clearly remains a central tenet in Albanian consciousness.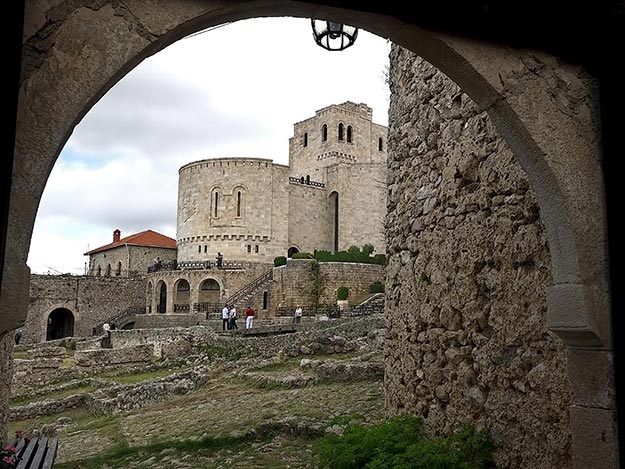 These days Albanians, the majority of whom are Muslim, are again free to worship as they please, however religion does not play a major role in their lives. Time and again I was told that up to 75% of the population claims to have no religious affiliation. This, more than anything, makes Albanians distinct from their Balkan neighbors, where religion pervades every facet of life.
Hoxha died in 1985. His successor, Ramiz Alia, tried to put reforms in place but offered too little too late. Gradually, Albanians began to awaken to the depth to which they had been kept in the dark. They learned that the Berlin Wall had been torn down and that Eastern Europe was awash with revolutionary fervor. When news began trickling in that the rest of the world had been tinkering with something called the Internet, enraged students took to the streets, pulling down statues of Hoxha and demanding that Enver Hoxha University of Tirana be renamed.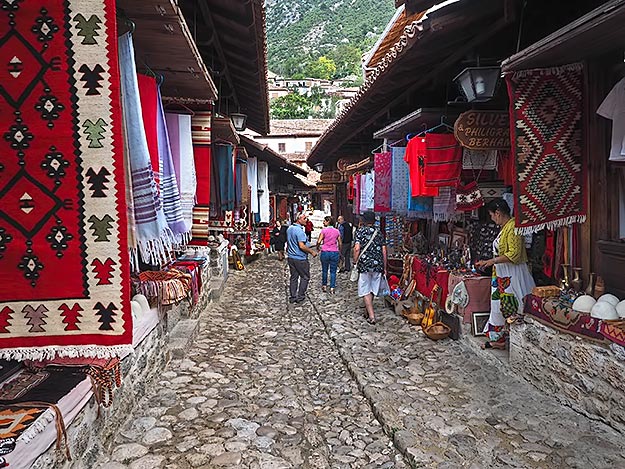 Today, Albania is rushing to catch up. In Tirana, there are few sights beyond Skanderberg Square, but the air virtually crackles with exuberance. Each night after work, young professionals gather in the city's ubiquitous cafes and coffee shops, where they spend hours discussing politics and planning for the future. Most speak at least some English and the literacy rate is high. New buildings are springing up everywhere, especially hotels, intended to service the tourists that Albania hopes to begin attracting.
Despite the enthusiasm for tourism, travel to Albania is still challenging. Passenger trains are non-existent and there is not a single bus station in the capital. Buses congregate in dusty, rock-strewn lots, the location of which are known only to locals. Indeed, when it was time to leave Albania, I discovered that there were no buses running between Tirana and Podgorica, the capital of Montenegro, a mere 98 miles apart. Just crossing a street on foot in Tirana can be a dangerous proposition. Drivers speed up at pedestrian crosswalks, and the only way to cross is to step out into traffic and force vehicles to a screeching halt.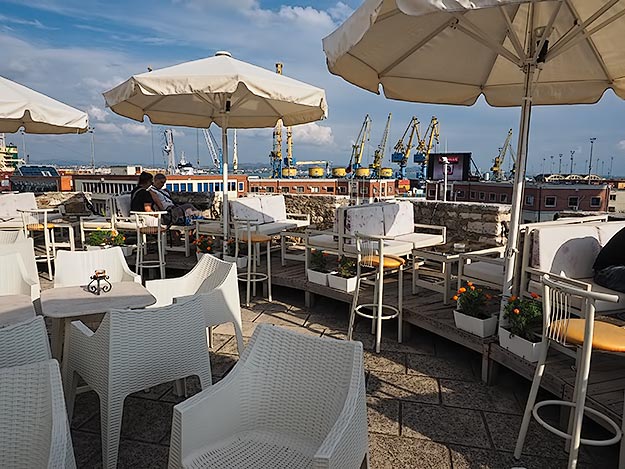 Yet despite all the inconveniences, Albania grew on me. The friendly people won me over, the food made me drool, and the history fascinated me. Though I hadn't planned on venturing beyond the capital, I was anxious to see more, so I arranged for a personalized day trip that took in Kruja, one of the country's most important historical cities, and Durres, the country's largest port.
The longer I stayed, the more I wanted to explore the rest of this remarkable but little known country. From Berat, known as the city of 1,000 windows; to the golden sand beaches of the Albanian Riviera and the country's 14 national parks; Albania is the Holy Grail for intrepid travelers. It is raw, it is real, it is thoroughly fascinating, and it provided an experience unlike anywhere I've ever been before.