I was being watched. I was certain of it. Each time the hairs on the back of my neck prickled, I spun around to confront my stalker, only to find empty space. Zagreb, in fact, was virtually empty. Just a few days earlier, I had been in the gorgeous coastal town of Rovinj, the first stop on a planned trip down Croatia's Istrian and Dalmatian coasts. But temperatures of 100 degrees and shoulder-to-shoulder crowds of tourists soon had me rethinking my plan. Despite numerous opinions from fellow travelers that everything worth seeing in Croatia was on the coast, I headed inland to the capital city.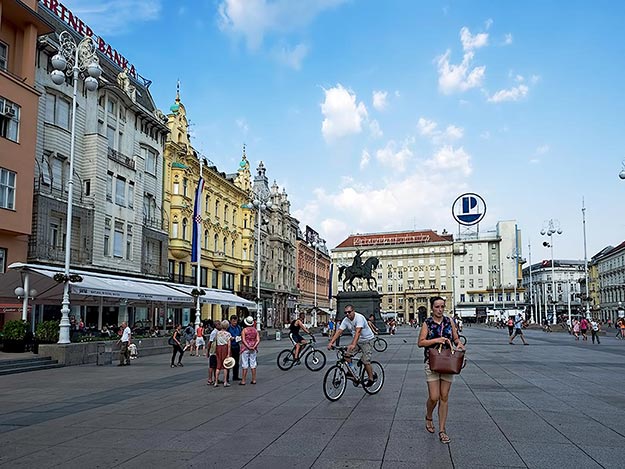 My route reversal was a stroke of genius. Not only was Zagreb an historic and lovely city, full of parks and more museums than I could see in a month, it was ten degrees cooler than the coast and virtually deserted. Everyone in the city had fled to the coast for their annual holiday.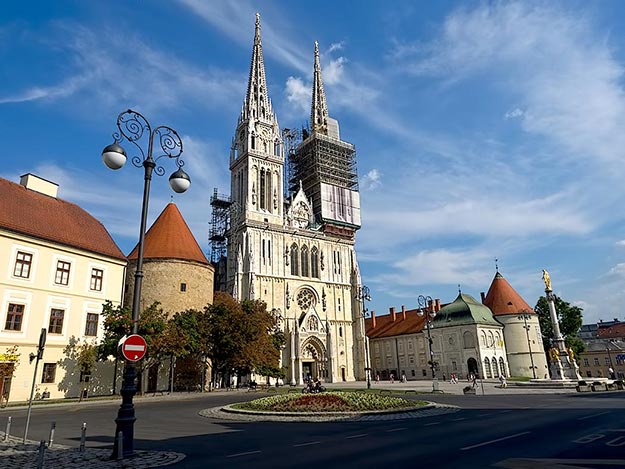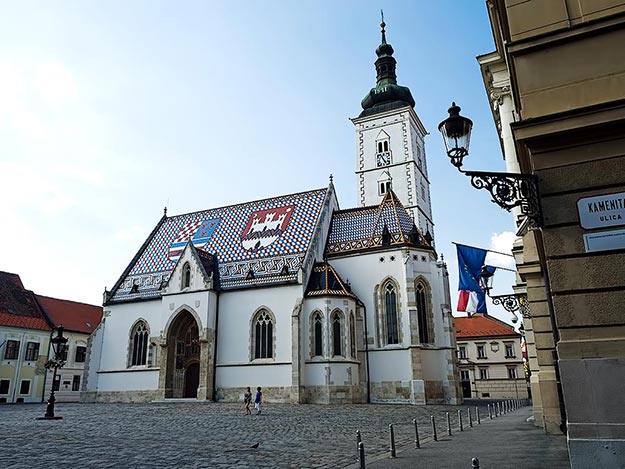 Still, there was that unsettling sensation of being watched. The third time the hair stood up on the back of my neck, I turned around and found myself face-to-face with Nikolai Tesla. A giant-sized Tesla, in fact; just one of dozens of larger-than-life sculptures of artists, scientists, writers, poets, and inventors that are scattered around the city. I chuckled when I realized that, in the absence of actual people, I had been sensing the presence of these hulking figures.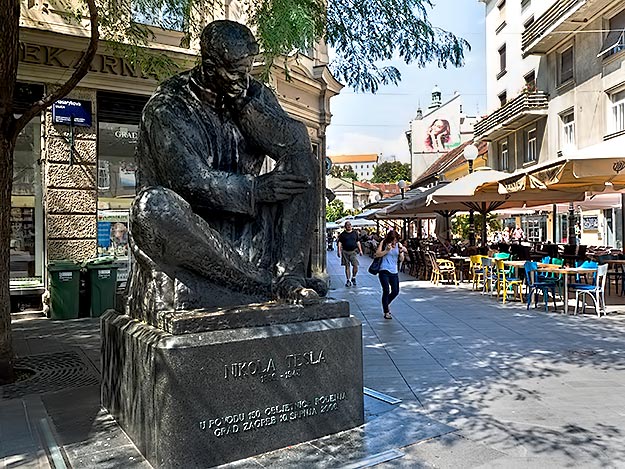 Over the next few days I happily wandered the Upper and Lower Town areas of Zagreb, snooping out every one of Zagreb's outdoor sculptures. Some, like Tesla, were names known to me. Others were unfamiliar, like Giorgio Giulio Clovio, a Croatian who is considered to be the greatest manuscript illuminator of the Italian High Renaissance, and Tin Ujevic, a famous Croatian poet.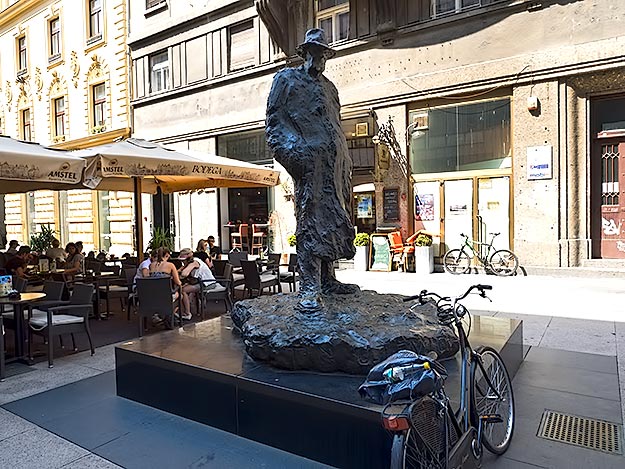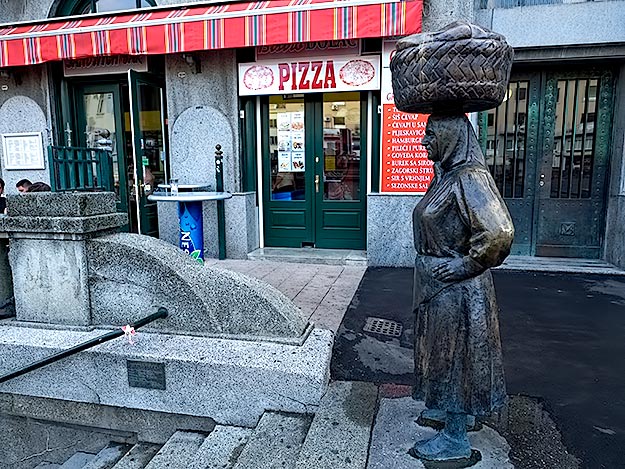 Zagreb seemed a city where art imitates life until my final day of wandering. At Lortscak Tower, built atop remainder of old city walls, I did a double-take when a real live character dressed as an historic Croatian peasant washer woman smiled and explained the meaning of her traditional costume. Down the street on Strossmayer Promenade, I found a sculpture of a scrawny man reclining on a bench. On a real bench just a few feet away, a stick-thin man assumed the identical posture of the sculpture, and I realized that Zagreb is a city where life imitates art.