By the time I finally arrived in Spain from Lanai, Hawaii, I'd flown on five different planes, ridden in a taxi between La Guardia and JFK airports in New York City, and taken two trains. I'd been traveling for 41 hours straight and was dead tired, but the Travel Blog Exchange (TBEX) Conference I was scheduled to attend in Girona was due to start in four hours. Thankfully, the folks at Wimdu had arranged for me to stay in a comfortable apartment in the city center with three fellow travel bloggers.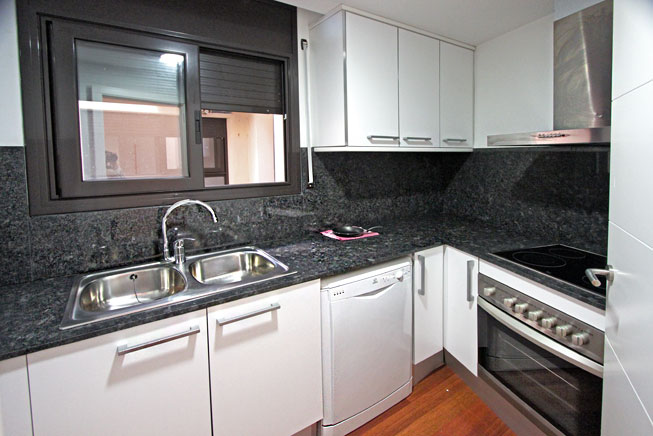 As Heather Cowper from Heather on her Travels, Isabel Romano from Diario de a bordo, and Laurel Robbins from Monkeys and Mountains scoped out the three bedrooms I plopped my luggage on the polished wooden floor and sank down on the sofa. Too tired to move, I let the other girls take the bedrooms and claimed the fold-out sofa. I rubbed my aching feet and checked out my home for the next few days. The rental agent who checked us in explained that the apartments had just been completely redone, right down to the furniture; we would be the first people to sleep in the new beds. Our check-in time had even been delayed because a crew was still moving in furniture.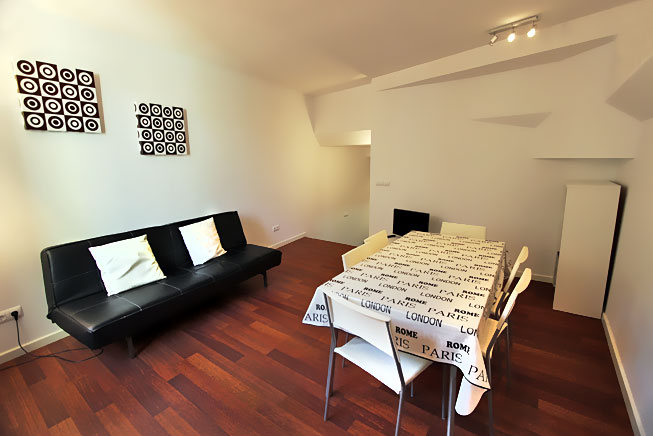 Although the furnishing were fairly bare bones, the apartment did provide everything we needed, including a fairly well-stocked kitchen that allowed us to cook rather than eat out, one of the features I most appreciated. It was also perfectly located in Girona's Old Town, surrounded by restaurants and just a ten-minute walk to the conference center. Best of all, the cost  was much less that a hotel room would have been.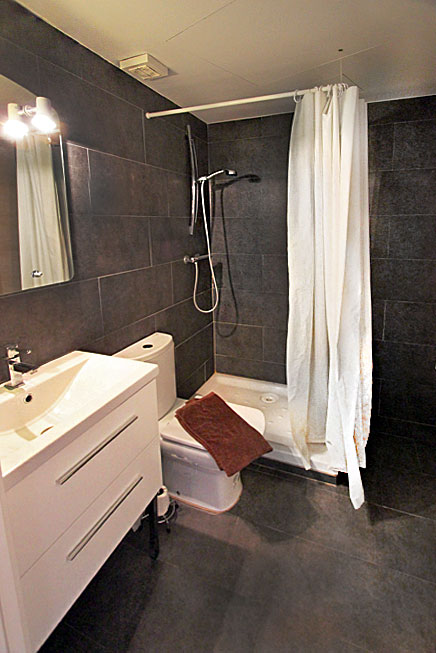 Wimdu offers more than 50,000 private accommodation all over the world, ranging from apartments in Rome to houseboats in China. Guests staying in a Wimdu property benefit from insider tips provided by the owner, allowing them to see a city the way the locals see it and even learning about off-the-beaten-track destinations that are rarely seen by tourists who stay in more traditional accommodations. The booking process is easy. Type in your preferred destination, choose your travel dates and use the filters to find places that match your preferences, then click on the individual properties for more detailed information about each.
In addition, travel with Wimdu is worry free, as they insure visitors against damages for up to €500,000, for free and if problems occur customer service representatives are available to sort them out. I loved experiencing Girona like local so much that I'm already thinking about my next stay in a vacation rental apartment.
Read what my friend, Heather Cowper, had to say about our stay in the Wimdu apartment.
Wimdu kindly hosted the author's accommodations in Girona, Spain. However, the receipt and acceptance of complimentary items or services will never influence the content, topics, or posts in this blog. I write the truth, the whole truth, and nothing but the truth.