As I prepared to move on to Thailand, my brain started clicking through checklists. Still possible to get a 30-day visa on arrival? Check. iPhone unlocked and ready for a foreign SIM cards for cheap overseas calls? Check. Adapter that would allow me to charge my electronics in Thailand? Um, no. These days, it's not the security checkpoints or bad airline food that causes stress, it's staying on top of the technology needed to work overseas.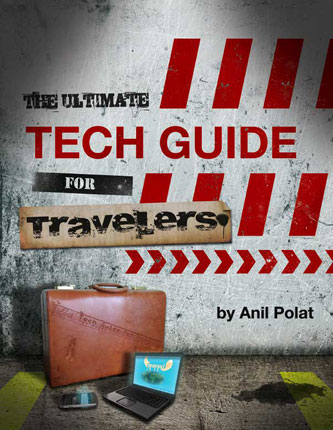 There is a great deal of confusion surrounding the use of personal electronic equipment in foreign countries. With the exception of large appliances like washing machines, in the U.S. electrical receptacles (plugs) are wired for 120V; most other countries in the world, however, run on 220-240V, so to use electronic goods manufactured in the U.S. overseas, the first necessity is a converter that steps down the current. Additionally, every country has adopted a different design for its receptacles (plugs), so an adapter is necessary to make U.S. style flat pin plugs compatible with two-hole round pin plugs used in Asia, for example.
Fortunately, this whole issue has been simplified for me. The only equipment I need to charge is my Macbook Pro laptop, iPhone, and Canon camera battery, and all three have built-in converters. Figuring out which adapters I need is also a breeze these days, courtesy of Wikipedia, which has a comprehensive article on the subject, complete with photos of all the different types of plugs.
However, the question of charging electrical equipment is just the tip of the iceberg, technologically speaking, when traveling. What's the best international calling program? How do you protect your private passwords when using an Internet cafe? What's the best way to handle finances and currency exchange when traveling? How do you back up your valuable photos so you don't risk losing them in the event of equipment failure or theft? If I researched all these questions I'd never have time to travel.
Fortunately, I don't have to. My friend, Anil Polat, who is owner and editor of the popular Foxnomad Travel Tech blog, recently wrote a book about this subject, The Ultimate Tech Guide For Travelers. Polat is eminently qualified to author this manual, as he was a full-time computer security consultant making and breaking systems for some of the biggest companies in the world prior to becoming a digital nomad like me. He guarantees that travelers who purchase his book will:
Save a minimum of $100 in the next year in gadget purchases.
Never have to pay for software again.
Learn how to keep your data safe and backed up, in multiple locations, without lifting a finger after the initial setup.
Find ways to save up to 50% on common computer purchases.
Learn the secret hacking tips you need to become a digital ninja.
And if that isn't enough, Polat will provide a full six months of  one-on-one technical support for anything you read in the book. I've read The Ultimate Tech Guide For Travelers and used numerous of the technology and travel tips that have saved me time and money; it is well worth the $37 price tag and I encourage anyone who travels to invest in this valuable manual. It's available as a PDF file, as well in electronic form for the Kindle and Nook.