Salzburg had been recommended to me as the second most interesting city in Austria, after Vienna. I'd planned to stop there for a few days, but several hours of searching for accommodations turned up nothing that was affordable. I gave up and bypassed the city entirely. A few days later, after thoroughly exploring all the wonderfully weird things to do in Vienna, I surfed over to my favorite tour aggregator, Get Your Guide. To my surprise, they offered a day trip from Vienna to Salzburg, which included stops at two of Austria's pretty lakes.
The next morning I dashed through pouring rain and squeezed into the tour van with a New York Russian family. Four hours later, having survived a trip that involved more hydroplaning than driving, we finally arrived in Salzburg. The skies were grey and overcast, but at least the rain had stopped.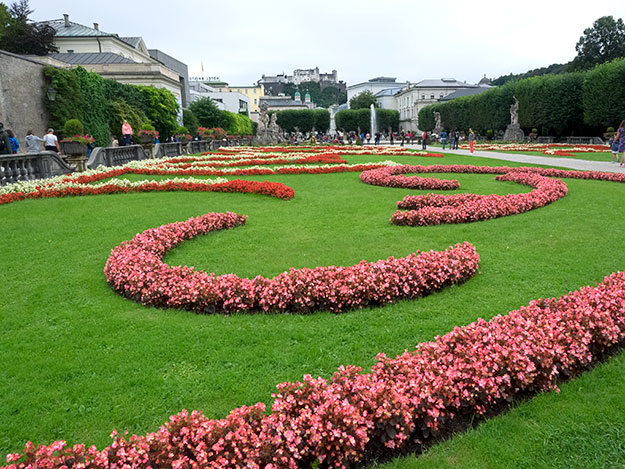 Our tour guide was a delightful Polish immigrant who spoke fluent English, Russian, and German. We began our discovery at Mirabelle Gardens in the new town area of the city. The park seemed vaguely familiar, and I soon learned why. Portions of the movie, The Sound of Music, had been filmed on the tree-lined pathway that borders the flower beds.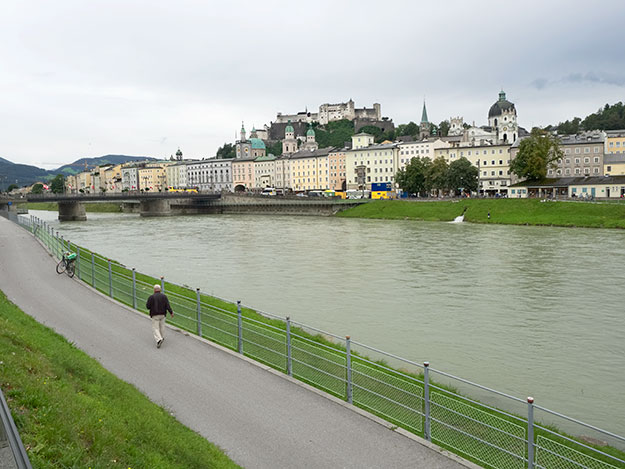 We continued across a bridge heavy with obligatory love locks to the historic Old Town area. For the next two hours I followed our guide through a maze of cobblestone lanes, arched stone passageways, plazas dotted with fountains, churches, and shops where generations of the same families had been selling the same merchandise for hundreds of years. We fought a continual crush of tourists, all scrambling to see the same sights. I managed only a glimpse of Mozart's childhood home, which was obscured by a sea of gawkers.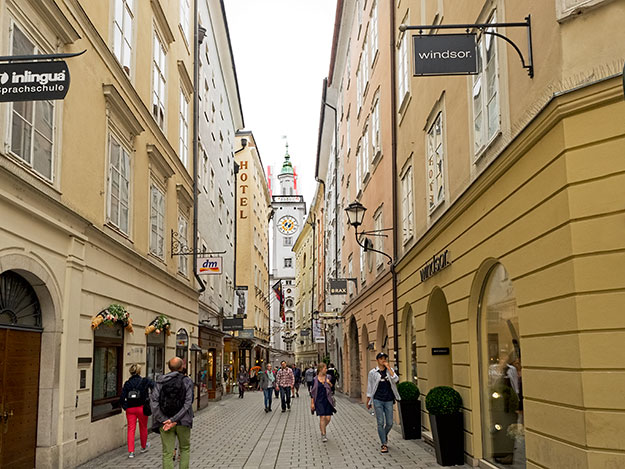 At the curiously empty Mozartplatz I had a clear view of Mozart's statue, but even that was a letdown. Our guide explained that no one really knows what Mozart looked like. He was not famous during his life and his wife disposed of all his papers after he died. She apparently didn't even attend his funeral and had no idea where he was buried. As a result, there are no remaining drawings of Mozart and the sculpture is just a guess at his appearance.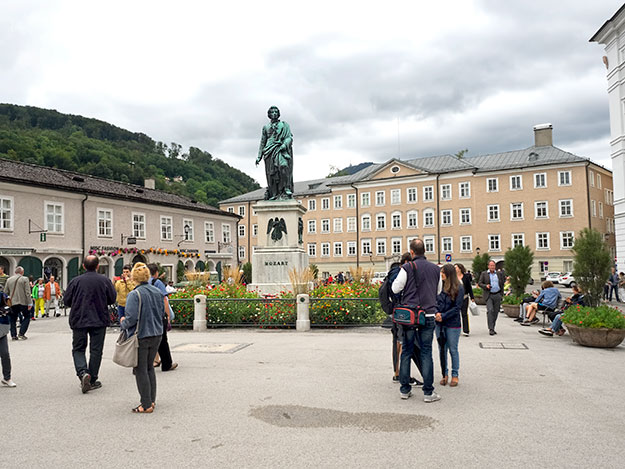 As we fought our way back to the van, I asked our guide if the crowds of tourists were always this bad in Salzburg. "Yes. I've lived here for years now, and it's gradually become a tourist town. It's our only industry." I grimaced at the commercialism all around me. Salzburg was a pretty city with an undeniably fascinating history, but it lacked soul. And trying to see it on a day trip from Vienna may have been a bit too optimistic. A little more free time would have provided an opportunity to have lunch and explore the back alleys. And without the time constraints, the crowds would not have been so much of an issue.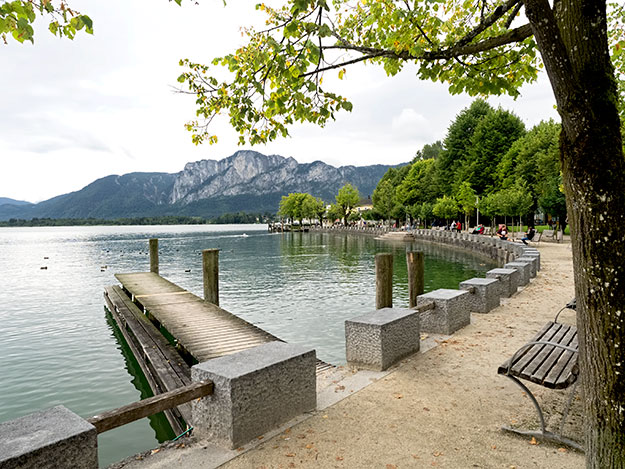 Disclosure: Many thanks to Get Your Guide, who provided my Salzburg tour from Vienna. Though the tour was complimentary, the receipt and acceptance of items or services will never influence the content, topics, or posts in this blog. I write the truth, the whole truth, and nothing but the truth.