Twenty-four hours after leaving Lana'i, Hawai'i I am on my fourth of five flights that will carry me to Barcelona, Spain. I wriggle in the confining seat and and resign myself to another few hours of discomfort. To relieve the boredom I review the mental images of Lana'i that are etched on my brain.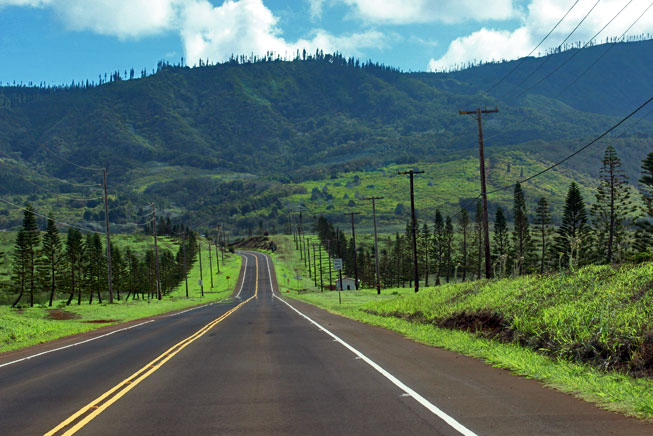 The exquisite Hawaiian sky projects on the back of my eyelids, a bruised purple-blue color that might be a harbinger of storms in the Midwest but is an everyday occurrence on Lana'i. Deep green Cook Island Pines march in single file toward the ridges above town, their upturned needles capturing precious fog drip that replenishes the island's aquifer. Over eons, iron and sulphur-rich volcanic lava has weathered, depositing a thick layer of burnt carmine, rose, and ochre yellow dirt across the island.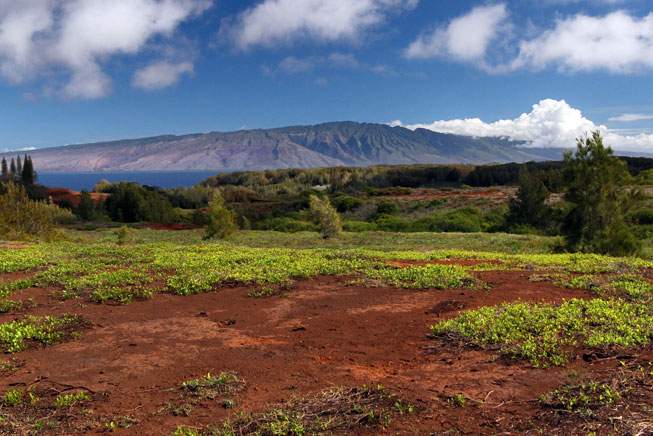 On the high plateau above Lana'i City, giant boulders pock these multicolored soils like heaps of polychromatic cats-eye marbles. Though they were spewed out of an ancient dormant cinder cone, Hawaiian legend says the boulders are pebbles that fell out of the sky when the gods were gardening in heaven. This is Garden of the Gods or Keahi Kawelo – the place of Keahi's fire – a landscape of blood red power, surrounded by oceans that ripple turquoise at the shore and impossibly cobalt in the deeps.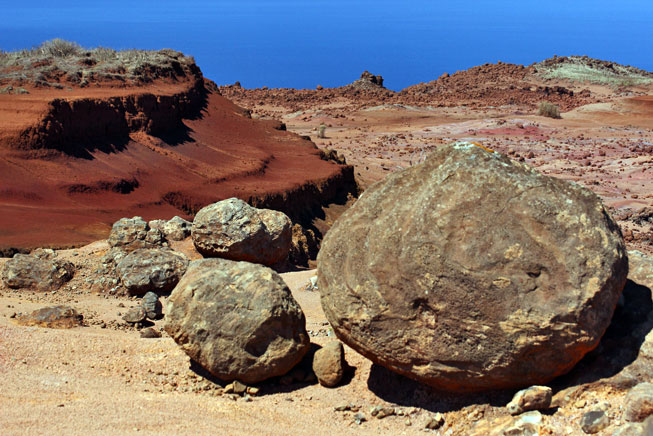 Even the man-made elements on Lana'i present a colorful palette. Modest plantation-style wooden cottages in town are painted in vibrant jewel tones and the golf courses at Four Seasons Resorts Lana'i shimmer chartreuse under a golden sun. Local men wear Hawaiian shirts with bright floral patterns and women tuck fresh flowers behind their ears.
The people are some of the friendliest I have ever met, the hotels are luxurious, and the activities are adventurous, but when I close my eyes and think about Lana'i, its rainbow colors are what I will always remember best.
The Lana'i Visitors Bureau kindly hosted the author's stay as part of the #VisitLanai Artist in Residence Program. However, the receipt and acceptance of complimentary items or services will never influence the content, topics, or posts in this blog. I write the truth, the whole truth, and nothing but the truth.