For quite some time, I've wanted to make my blog more of a family affair, as both of my sisters are also very talented writers. Neither of them seemed much interested until I hired my youngest sister, Nancy Judevine, as my virtual assistant a while back. Since then, she's accompanied me on two trips, most recently to Lana'i, Hawai'i as part of their #VisitLanai Artist in Residence program. Her price of admission? She had to write an article for the blog. I'm a devious sort of devil sometimes, but I think you'll agree that she's got a natural talent for travel writing. And I hope she's hooked, because I'd like to read much more about her personal travels, with and without me. Please help me encourage her by leaving comments after reading her debut post below. Barbara Weibel
I've never been a sporty girl. I couldn't make the bat hit the ball or throw with any accuracy. And dribble a ball? While running? Forget about it. Oh sure, for years I taught aerobics, step aerobics and kickboxing, but that doesn't make me athletic. It just means that I can move to a beat and count to eight. So, six years ago, when I first swung a golf club, actually hit the ball, and it went somewhat in the direction I thought I aimed, I was hooked. Finally, a sport I wasn't horrible at! And, no one to compete against – just my golf ball and me.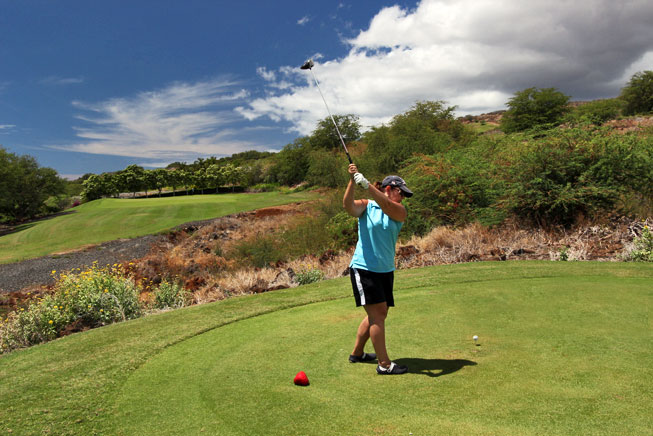 Fast-forward to my first trip to Hawaii, the beautiful island of Lana'i, which boasts two world-class golf courses – the Four Seasons Resorts Challenge at Manele and the Experience at Koele. As Barbara's virtual assistant and traveling companion I was offered the opportunity to play a round at one of the courses. I chose the Challenge at Manele mainly for the spectacular ocean views and fantastic photo opportunities for Barbara, who planned to ride along.
I began to get a little nervous the day before my round. I figured I would be paired up with a twosome, but was hoping they wouldn't be the super serious type of golfer. I have played at country clubs and private courses, and I know how to practice good golf etiquette, but I mostly play public courses where the atmosphere is very casual. When it's just my husband and I we play "speed golf," we don't pull the flag, putt a couple of times and move on to the next hole.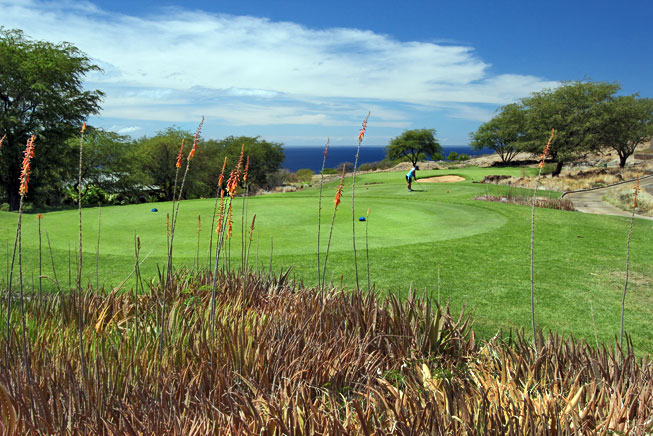 The next morning I was up early and ready to go far ahead of time, so I decided to go to the lobby and ready my clubs. LugLess, a company that offers door-to-door pick up and delivery of luggage and sports equipment, generously agreed to provide complementary shipping of my clubs, and they were a pleasure to work with. I simply packed my clubs, attached the labels provided by email, and set them on my porch for pick-up. The clubs arrived at Manele Bay promptly, and the whole process was seamless and effortless on my part.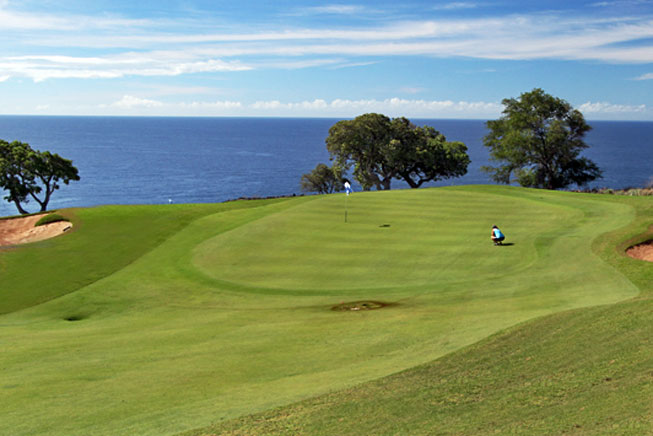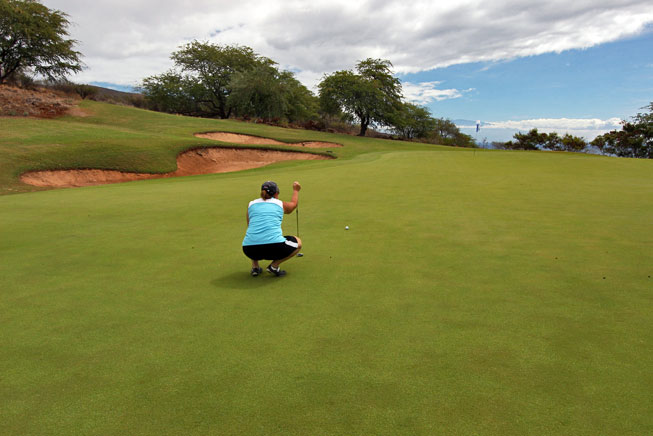 When we arrived at the course I was pleasantly surprised to find a laid-back atmosphere with no sign of the stuffiness I feared. The starter pointed out the GPS unit, cooler with ice and water, and invited me to use the driving range. I warmed up, hit a few balls, and off we went on our own to the back nine. I had heard about the signature 12th hole, where the back tees force a 200-yard shot over the ocean to the green. The forward tee, however, is a much more forgiving 64 yards. I was able to pop my shot on to the green, and actually sunk a 12-yard putt for a birdie. Having my own clubs was definitely a factor here!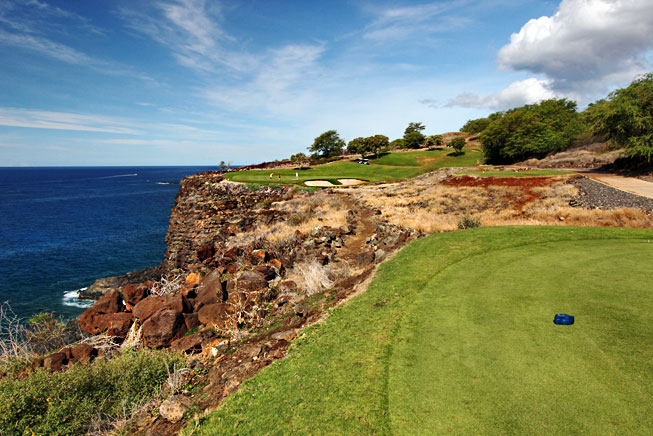 The Challenge is a truly beautiful course, designed by golf legend Jack Nicklaus, with breathtaking ocean views. We kept a comfortable pace, and Barbara had plenty of time to take photos. At different points we paused to watch turkeys cross a tee box and a Red-crested cardinal hop around a green. My final score was neither my best or worst, and I lost more than a couple of balls. Even so, it was the highlight of my trip.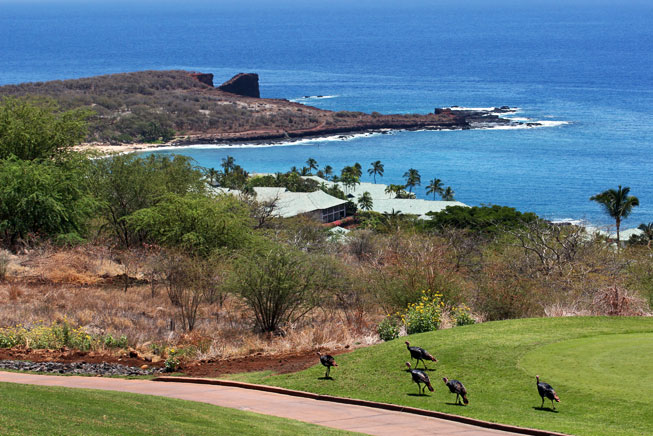 The Lana'i Visitors Bureau kindly hosted the author's stay as part of the #VisitLanai Artist in Residence Program. However, the receipt and acceptance of complimentary items or services will never influence the content, topics, or posts in this blog. I write the truth, the whole truth, and nothing but the truth.