Dave Bouskill and Deb Corbeil, photographers and travel writers at The Planet D, invited me to participate in a fun travel blogger exercise called "My 7 Links." The goal of the project, which is the inspiration of Tripbase, is to share lessons learned and create a bank of past but not forgotten blog posts that deserve to see the light of day again. So with no further ado, I give you:
My Most Beautiful Post:
Ah there are so many, but if forced to pick one I have to say my trip to see the gorgeous fall foliage in New England in 2008 has to be one of the most beautiful trips I've taken.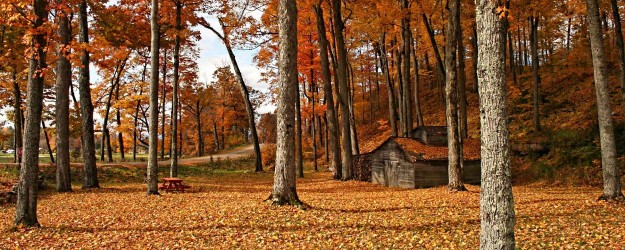 My Most Popular Post:
No doubt about this one. I wrote about traveling with your iPhone without incurring huge bills about a year ago and it is hands down my most popular article.
My Most Controversial Post:
A few of my posts have incited my readers, but by far the most controversial was when I wrote that I did not like San Miguel de Allende, Mexico, a popular American Expat community.
My Most Helpful Post:
I've written a few articles filled with tips that are very helpful, but I think the most important was my travel safety tips post.
A Post Whose Success Surprised Me:
I've been most surprised by the popularity/success of my "About Barbara Weibel" page. It seems my story about abandoning my corporate life to pursue my passions of travel, writing and photography resonates with people, and I regularly receive comments from readers about how I have inspired them to do likewise or given them hope that they too can follow their dreams.
A Post That I Felt Didn't Get the Attention it Deserved:
Though it did get some readership, I felt that my post exposing the corruption in the Volunteering and Voluntouring industries in Nepal was an important issue that warranted much more exposure.
The post that I am most proud of:
Over the past five years my style has evolved and improved as I mastered the art of narrative writing. In this genre, one of my very best efforts was a recent post about the Untied States' Secret War in Laos that has left the country filled with unexploded ordnance (UXO), keeping it in an endless cycle of poverty.
And now it's my turn to nominate five other travel bloggers to share their "My 7 links":
Travel Wonders of the World
I Eat My Pigeon
Heather On Her Travels
Malaysia Asia
Islandmomma
Happy reading!