Sometimes, I think Chicken Little was right. When I think about the number of disasters, both natural and man-made, that have occurred over the past ten years, it's easy to believe sky is falling. As a travel writer, I'm especially sensitive to the effects of natural disasters on tourism. Travelers who were planning to visit such a destination usually cancel their reservations and choose an alternative, depriving the country of their valuable revenue during a time when it is most needed. This is happening right now in New Zealand.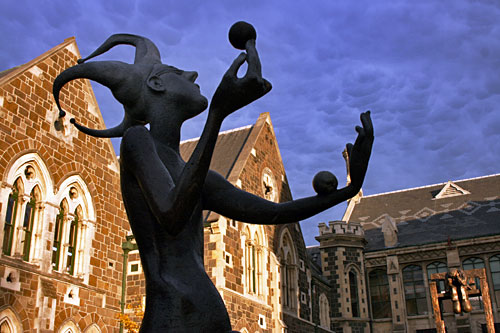 Though Christchurch (which happens to be one of my favorite places in New Zealand) suffered two recent earthquakes, the country of New Zealand is sending a message that it is open for business. In support, travel bloggers are banding together for three days to promote the country by writing about their experiences in New Zealand, an effort that has been branded "Blog4NZ." I had the good fortune to visit in 2007 and discovered that not only does New Zealand have some of the most exquisite scenery on earth, it has some of the friendliest people I have ever met. Since a picture is worth a thousand words, I decided to put together a video slide show of my best photography from that visit.
Christchurch may not be in a condition to accept visitors yet, but the rest of the country is waiting with open arms. If you had plans to visit New Zealand, please know that the sky is not falling. And if you're wondering where to take your next vacation, you can't make a better choice than New Zealand.