When I set off on this four-month backpacking trip at the end of February, my cultural travel itinerary included Mexico, Belize, Guatemala, Peru and Ecuador. I envisioned ten weeks in Mexico, followed by whirlwind tours of the other four countries, including hiking the Machu Picchu Trail in Peru and sailing to the Galapagos Islands in Ecuador. Some of you are looking at the calendar right now and noting that it is now nearly four months later and my blog posts are still all about Mexico. Yes, I am still in Mexico and will not make it out of the country on this trip.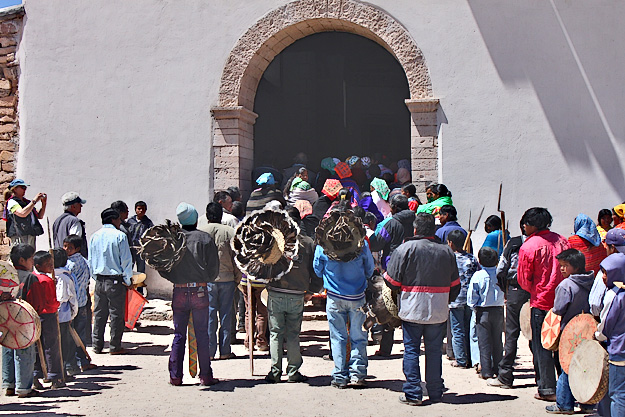 On my RTW (round-the-world) trip in 2007, I did 17 countries in six months. Although I'd previously traveled for a month each year, my RTW trip was my first foray into real long-term travel. I'd recently recovered from a serious illness that had filled me with fear of dying before I could visit all the places I'd longed to see, and I was determined to strike as many of the world's travel wonders off my bucket list as possible. The trip was fascinating and exciting and educational, and exhausting. I well remember hitting the two month mark and wanting to pack up and go home. Fortunately, I took a couple of days of down time at that point and the urge to flee back home disappeared.
Strangely, the exact same thing happened on this journey, at exactly the two month mark. Not only was moving rapidly from one place to another exhausting, I had more obligations than in 2007. I had contracted to write four travel articles per week for one client, wanted to post to Hole In The Donut at least four times per week, and was writing an occasional feature story for other online travel publications as well. By day I would see the sights and try to learn about the local culture; by night I had to sort and catalog the 200-400 photos I took each day, decide which ones to use and size them, before finally writing and uploading my posts. I was averaging perhaps four hours sleep per night, sometimes less, and it finally caught up with me when I experienced chest pains in Queretaro. Fortunately, the pain was the result of a combination of stress and muscle stain rather than heart related, but it was a definite wake-up call. My inner guides were speaking to me, telling me to slow down, and I paid attention.
I finally realized that I don't need to see everything, all at once. I also realized that my travel is more about immersion into cultures than seeing the sights and, speedy travel being the enemy of cultural travel that it is, I was stressed out by moving too fast. At that point, I threw my intended itinerary out the window and decided to just wander, which is what I do best. No plans, no schedule, no need to get anywhere at a particular time. If I needed to hole myself up in cheap hotels for days on end and write, then that's what I would do. Rather than visit five countries, I would eliminate South America on this trip and only do Mexico, Guatemala and Belize.
But then I got caught up in Mexico: the desolate beauty of dusty plains and remote mountains in the north, fascinating history of the central plateau, jungles and ruins of the Yucatan, and the exquisite beaches on the Caribbean coast. I saw the folly of my initial plan clearly. I could spend years in Mexico and not see it all. My methods of traveling are evolving, but there is no doubt that I am favoring slow travel more and more. That certainly means focusing on fewer places during future trips. I leave for China on September 1st and had anticipated 5-6 months in Asia, SE Asia, Indonesia, and perhaps even the South Pacific. But I now know that I will eliminate about half of the countries on my list and instead immerse myself in the culture of those I most want to explore and understand.
I have long believed that travel may be the most powerful tool in our arsenal for effecting world peace. If we get to know one another, if we come to understand and accept other cultures without judgment, we are less likely to want to kill one another. But to do that, we have to slow down.