So many people have asked me how much my trip will cost that I thought I'd share a little known secret. Star Alliance is a program especially designed for round the world travel. It is an alliance of 18 airlines that includes United. They sell a RTW ticket that is based on the number of miles you fly, with four levels of mileage, the highest allowable being 39,000 miles. There are a few basic rules to this program:
You can design a program of round the world travel for as little as ten days or as long a year
You must head generally in an eastward or westward direction during your travel
You are allowed to travel in any direction within a continent – so you could go to Europe and stop in London, then go on to Germany, then backtrack to France – but once you leave the continent of Europe, you cannot come back to it and you must continue onward in your chosen direction
Once you have visited a city you cannot return to it unless it is to travel through it to get to another destination
You must cross both the Atlantic and the Pacific ocean
At the end of your trip you must return to the same continent where you began your journey
The total mileage of your round the world travel itinerary must be 39,000 miles or less
The beauty of this program is that, once booked, you can change your days/dates/flight times as many times as you wish without penalty. You can even change your routing for a $100 fee. I think this program was originally designed to appeal to the younger folks – college kids doing "gap year" travel between graduation and going into the workplace – but it works for me. I'm sure you're all asking the million dollar question – how much does this cost? The price of my ticket was $5,677 (a ticket to to Thailand can be $1,200 to $1,500, so I think that's a huge bargain!). And in case you're wondering, my itinerary is 38,999 miles. For more information about this program, check out the round the world travel options at Star Alliance online.
Because I've also heard from some of you that my last post was a lot to wade through to actually get to my itinerary, I've copied it below once again. I leave Sunday. I think I'm ready. I've been like a crazy person trying to think of everything I needed to do before I could leave for six months. Hopefully I've got it all covered. So here I go – into the wild blue yonder. Wish me joy – because that's what it's all about. Here's the schedule:
March 11: Florida to Los Angeles
March 12: LA to Ho Chi Minh City (Saigon), Vietnam. Three or four nights in Saigon, then take the train up the coast, stopping at towns such as Dalat, Danang, My Son and Hue. Then a few days in Hanoi with side trips to Hai Phong and the UNESCO World Heritage site at Halong Bay. Fly back to Saigon on 3/27.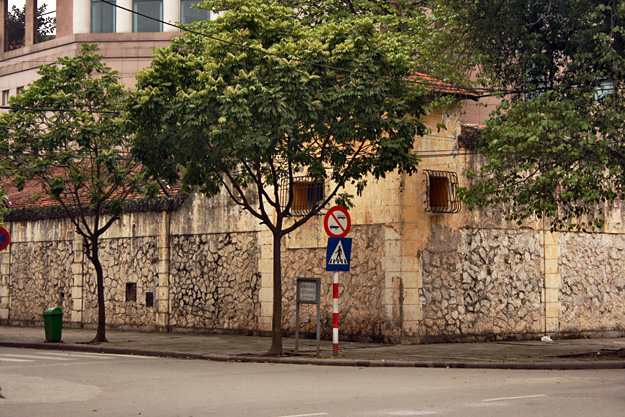 March 28: Saigon to Bali, Indonesia. Have hired a private guide, Wayan Sueta for 5 days. I will decide where to spend my remaining time in Bali based on the initial five days of touring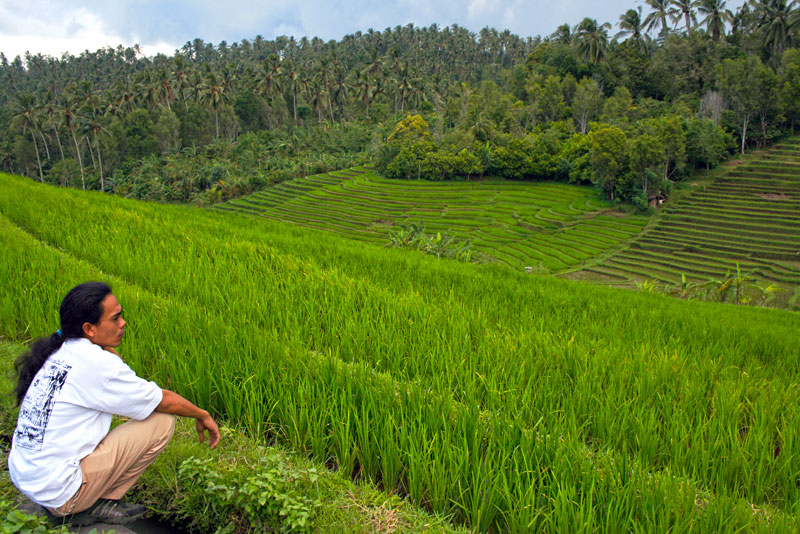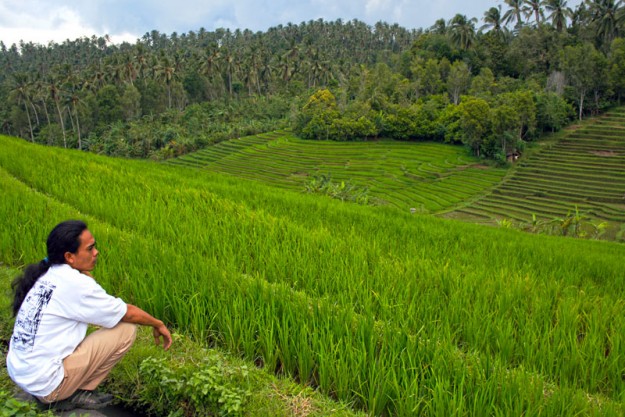 April 7-8: Bali to Bangkok, Thailand.
April 9-13: Take backpacking trip to Angkor Wat, Cambodia to see the fabulous ruins there, storing baggage at hotel in Bangkok until I return (this is a common and very safe practice in most of SE Asia)
April 13-14: Back to Bangkok
April 15-16: Depart Bangkok on train for Kanchanaburi to see The Bridge on the River Kwai, again leaving baggage at hotel in Bangkok
April 16-21: Back to Bangkok. My house-mate, Joan arrives in Bangkok late on the evening of the 17th. Since this is her first trip to Thailand we'll stay in Bangkok for a few more days so I can show her around.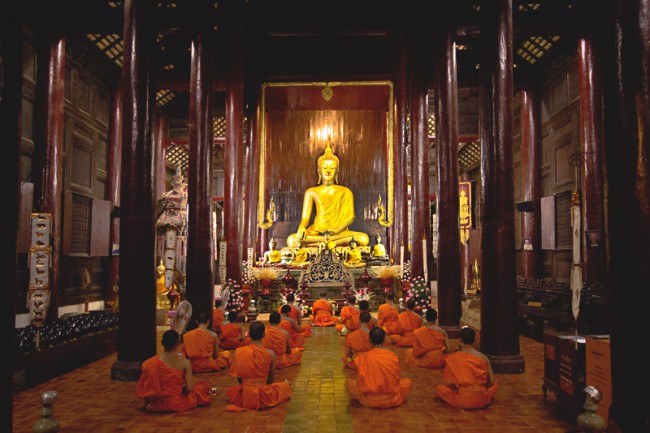 April 22 – May 16: Joan and I head for the hill tribes in northern Thailand, basing out of Chiang Mai and taking side trips to Chiang Rai, Chiang Saen, the Golden Triangle, Lamphun, and Lampang (all in Thailand), as well as a boat trip up the Mekong to Vientiane, the capital of Laos and perhaps a side trip to Myanmar (Burma) as well.
May 17: Back to Bangkok, where Joan heads home to Florida and I continue on to New Zealand
May 17-31: Travel around the north and south islands of New Zealand by hop-on/hop-off buses, rental cars, and trains, making sure to take the TranzAlpine express from the west coast to the east coast across the mountains of the south island – this is reputed to be one of the most fabulous train rides in the world.
June 1-22: Sydney, Australia. Base at the home of my dear friend, Yoga compatriot, and talented musician, Jane Walker. Travel north to the Great Barrier Reef and south to Melbourne and Adelaide; perhaps even the island of Tasmania if the weather is not too cold. Take a side trip to Ayers Rock in the interior of the continent.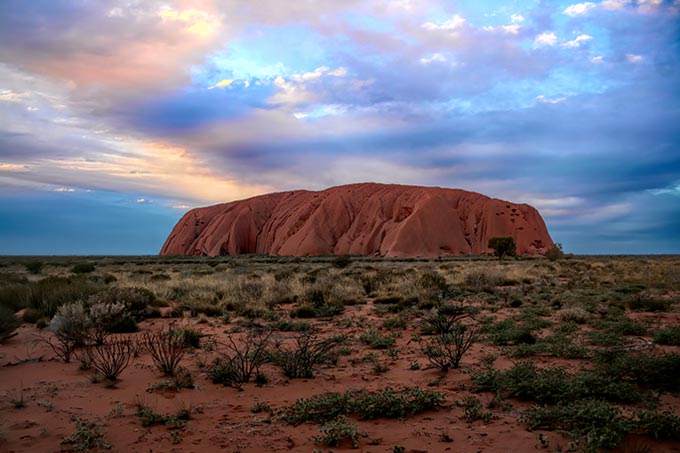 June 23-26: Singapore!
June 27-30: Fly into Johannesburg, South Africa. Since Johannesburg is perhaps the most dangerous city in the world (notwithstanding Oprah's recent accomplishments there), I have no desire to even leave the airport, so I fly right back out again for a 3 night/4 day stay at Victoria Falls in Zimbabwe/Zambia. During this stay I plan to do a day safari in Chobe Game Park and a night lion walk.
June 30- July 4: Back to Johannesburg airport and right back out again to Cape Town, South Africa.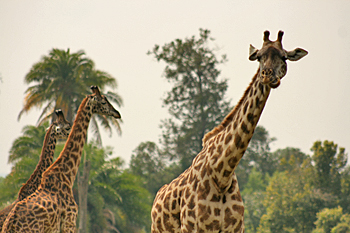 July 4-11: Tanzania! Africa is a lifelong dream for me and I can hardly believe this is happening. I will be on safari in the northern part of Tanzania, where I will visit Mt. Kilimanjaro; Arusha National Park; Lake Manyara National Park; Serengeti National Park; Olduvai Gorge (where the Leakeys found the fossils of early hominids); Lake Natron, with its millions of pink Flamingos; Ngorogoro Crater (I'll be there at the height of the Wildebeest migration and will see herds numbering in the hundreds of thousands); and ending with one night in a Treetops Lodge in Tarangire National Park.
July 11-15: Into the foothills of northern Tanzania, where I will stay in a home in a traditional Maasai village, sharing the chores and living just as they do during my stay.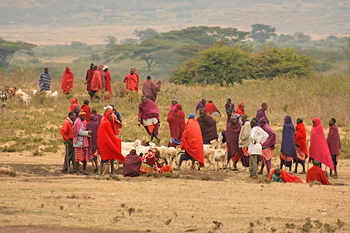 July 15-26: Off to the spice island of Zanzibar, which is technically part of Tanzania, though a world apart from the rest of the country, culturally and geographically. Zanzibar has some of the world's most spectacular white sand beaches. I will split my time between the capital of Stone Town, with its quaint architecture and fishing village scenery, and a resort at the northern end of the island where the great diving and beaches are located.
July 27: Fly into Zurich, Switzerland and spend nearly six weeks in Europe, traveling around by bus, rail, rental car, and plane. Some of the places I'd like to visit include Austria, Croatia (especially the Dalmatian Coast), Montenegro, Serbia, Macedonia, Greece, Italy, Spain, and Portugal. I probably will need to shorten this list, but I'm just going to go wherever the wind blows me.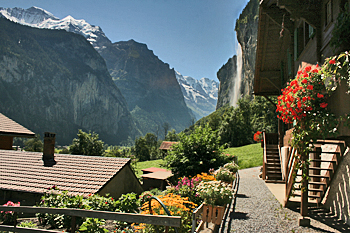 September 5: Fly home from Lisbon, Portugal