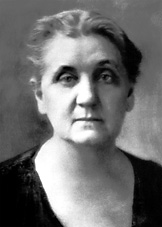 Jane Addams attracted national attention when, with with her friend Ellen G. Starr, she founded Chicago's Hull House in 1889. The facility was located on the city's near west side, in a densely urban neighborhood populated primarily by struggling immigrants. Modeled after the settlement houses in London, the mission of Hull House was to assist immigrants by providing a center for a civic and social life, improve the quality of education, and to investigate and improve the conditions in the industrial districts of Chicago.
Hull House provided kindergarten and day care facilities for the children of working mothers; an employment bureau; an art gallery; libraries; English and citizenship classes; and theater, music and art classes. By virtue of its efforts, the Illinois Legislature enacted protective legislation for women and children, setting the stage for passage of a Federal child labor law in 1916. As her notoriety grew, Addams was appointed to Chicago's Board of Education, helped to found the Chicago School of Civics and Philanthropy, and led investigations on midwifery, narcotics consumption, milk supplies, and sanitary conditions in Chicago. Yet despite her laudable work, when Addams opposed the country's entry into World War One, she was branded a traitor by the press and expelled from the Daughters of the American Revolution. Fortunately, history treated Addams with more respect; fourteen years later she was awarded the Nobel Peace Prize for her humanitarian work and pacifist ideals.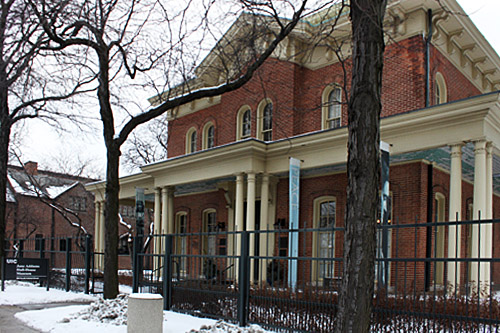 Of the 13 buildings that once comprised the Hull House complex, only the original home and adjacent dining hall escaped the wrecking ball when a six square block area was razed to make way for the University of Illinois at Chicago. The original home was restored and converted to the Jane Addams Hull House Museum, which today attracts more than 30,000 visitors a year who come to learn about women's history, immigration and labor rights.
The Museum's collection includes more than 1100 artifacts related to Hull House history and 100 oral interviews with people who have shared their stories about Hull House and the surrounding neighborhood. Remaining true to its history as a place where the public has gathered to discuss the most critical social issues of our time, the Museum continues the tradition by hosting programs that are free and open to the public. Every Tuesday from 12:00-1:00pm, local residents gather at a modern day soup kitchen to eat soup made from fresh, organic ingredients, many of which come from the museum's on-site organic garden and participate in classes on canning and preserving foods.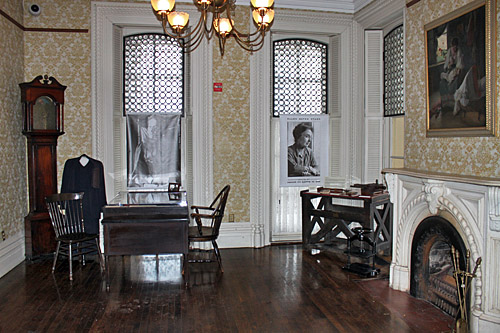 Hull House Museum, located at 800 S. Halsted Street in Chicago, is open Tuesday through Friday from 10 a.m. to 4 p.m. and Sunday from noon to 4 p.m. Admission is free. After touring the original house, dining hall, and organic garden, visitors can also visit historic Maxwell Street and Haymarket Square, as well as the vibrant neighborhoods of Little Italy, Greek Town, and Pilsen, all of which are within walking distance of Hull House.