It all began with "CowParade," a public art display of giant fiberglass cows hosted by the City of Zurich, Switzerland in 1998. Decorated by local artists and then displayed all over the city, the sculptures were ultimately auctioned off to benefit charity. The event was so successful and well-received that it became the impetus for iconic public art displays all over the world.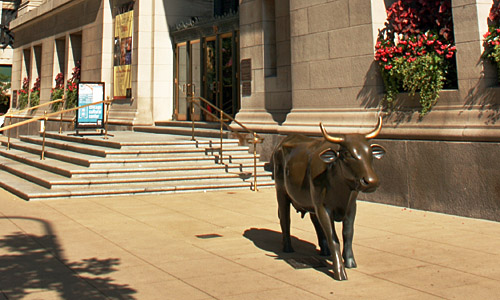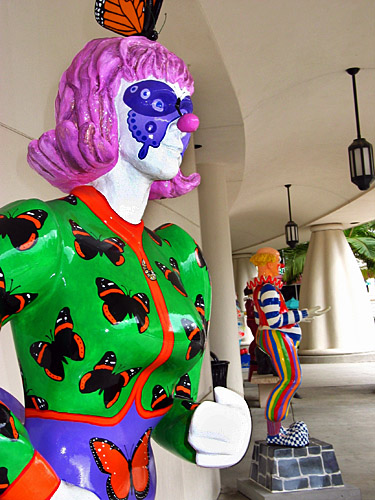 Chicago was the first to mimic the concept; in a nod to its history as a meat packing center, fiberglass cows were scattered throughout the Loop in 1999. Since then, scores of copy-cat events around the world have featured sculptures of whatever animal or item best represents the sponsoring city.
Sarasota, Florida, also known as Circus Capital of the World, chose clowns. The Outer Banks of North Carolina, during the centennial celebration of Wilbur and Orville Wright's first motorized flight, attached metal wings to mustangs, merging "First Flight" with its reputation as home to one of the largest herds of Spanish mustangs still remaining in the wild. And in Miami's South Beach, five-foot tall flamingos still peek from gardens and line the broad boulevards. The list goes on: Los Angeles sponsored angels; Hendersonville, North Carolina exhibited giant apples; and Norfolk, Virginia had mermaids.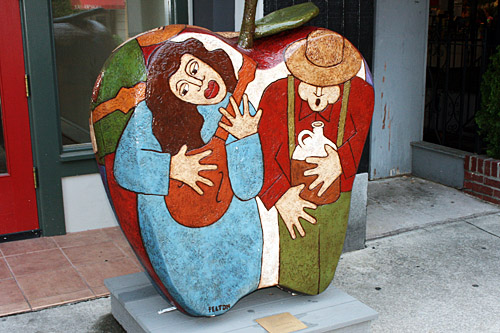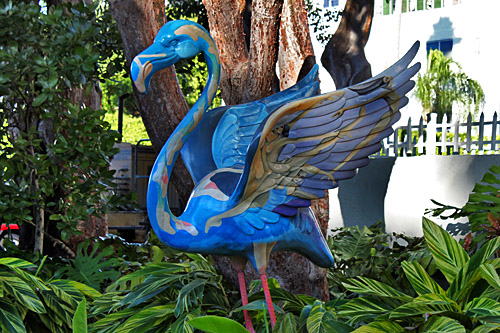 Coconut Grove, the historic artist colony in Miami, will be the newest city to enter the ranks when five-foot-tall fiberglass peacocks begin sprouting up around town this coming March. Peacocks are an indisputably appropriate symbol of Coconut Grove. English immigrants Isabella and Charles Peacock built the first hotel on the south Florida mainland on the site of present-day Peacock Park in what is now Coconut Grove. In recent years, the other type of peacock has begun appearing, courtesy of a local resident who decided the birds would make good pets. Two grew to four, four to eight; now they roam freely in packs of a dozen or more.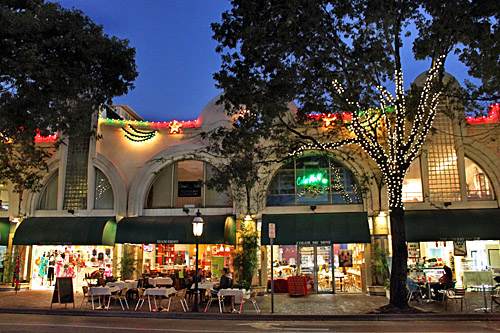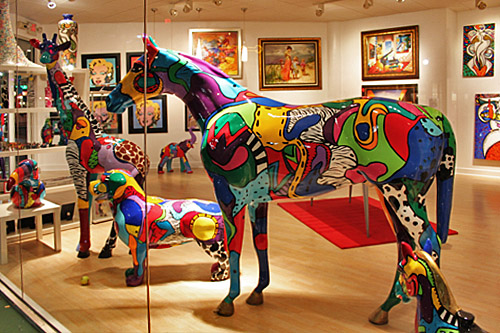 While some consider peacocks a charming addition to the bohemian community, many residents complain they drop guano everywhere, climb on roofs, squawk at all hours of the day and night, and mate with abandon. Officials insist nothing can be done because the city has designated itself a bird sanctuary, which means peacocks and pea hens cannot be legally trapped or killed. At the moment, peacock supporters appear to be winning the battle: stores have begun stocking T-shirts emblazoned with peacock images and promoting events with "Peacock Bucks."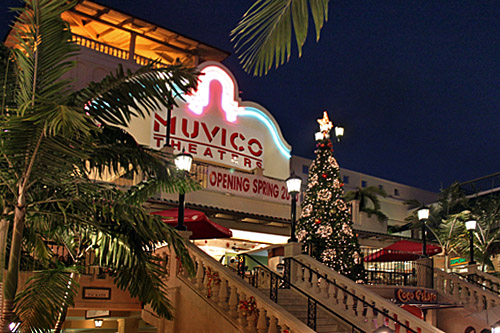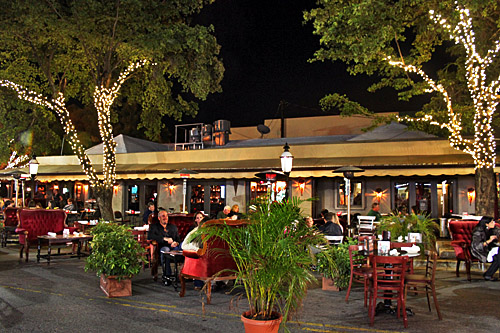 Coconut Grove has much to offer beyond the controversial peacocks. One-of-a-kind boutiques and lively outdoor cafes line streets landscaped with lush bougainvilleas, palm trees, and Banyan trees wrapped in white Italian lights. Historic sites include Miami City Hall, which began as a aviation base for the U.S. Navy during WWII and later became the operations base for Pan American Airways, as well as the oldest house in Miami-Dade county, located in Barnacle Historic State Park. But it's a pretty safe bet that, come March, the peacocks (both live and fiberglass), will usurp all else to become the neighborhood's most popular attraction. Love them or hate them, peacocks appear to be in Coconut Grove to stay.