Step inside a mall in San Diego and you might just as easily be walking through a Philadelphia shopping center. Likewise, many cities around the country are so similar that I often have to stop and remind myself where I am. But every once in a while I visit a city that stands out from the rest, a city that has a powerful personality. Chicago is one such city.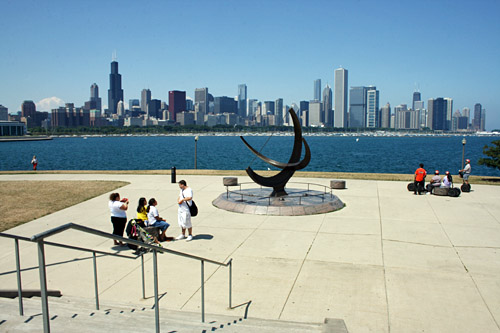 With each visit, I have become more impressed by this intriguing city. But during my most recent visit I began to wonder, "What makes this town so special? What defines its powerful personality? How has Chicago succeeded in distinguishing itself from the faceless masses of other large cities across this country?" Certainly its extensive cultural opportunities, diverse ethnicity, and unique architecture are all factors to consider. But many of these same elements are found in other cities. For an answer, I had to dig into Chicago's history.
In the late 1800's, Chicago was a crowded, traffic-choked city struggling with rapid growth and hodge-podge development; the quality of life was anything but good. When the city was chosen as site of the 1893 World's Columbian Exposition, urban planner Daniel Burnham was hired to oversee its design. The collection of neo-classical structures built at Burnam's direction earned the fair the nickname of "White City" and significantly enhanced the city's reputation. Encouraged by the success of the Exposition, Burnham began developing an urban plan for Chicago that was rooted in his belief that nature, parks, and great public open spaces were essential to the development of a world class city. His "1909 Plan of Chicago" laid out an ambitions vision of interconnected green swaths, landscaped boulevards, and beautiful parks along the lakefront.
Burnham's plan ultimately led to the creation of the double tiers of Wacker Drive, development of the Magnificent Mile along North Michigan Avenue, and the creation of regional forest preserves. It is also responsible for the city's 26-mile long chain of lakefront parks, the shining stars of which are Millennium Park and Grant Park in the Loop. It is these public spaces that differentiate Chicago, a fact that was reinforced on the day I decided to visit Chicago's Museum Campus on the southern end of Grant Park, home to the Adler Planetarium, Field Museum of Natural History, and Shedd Aquarium.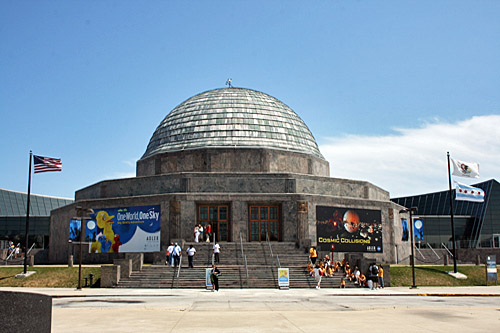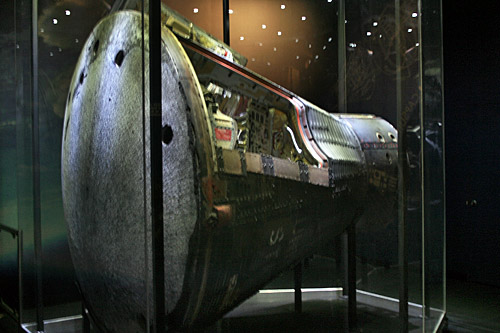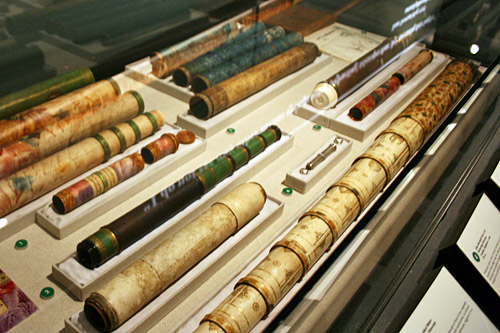 Since I hadn't been to these museums since childhood I worried they might not live up to my memories, but I need not have worried; they were even more spectacular than I remembered. At the Adler Planetarium, I was spellbound by images of exploding stars, colliding solar systems, and giant meteors that raced across the ceiling of the domed auditorium as Robert Redford narrated "Cosmic Collisions." The "Shoot for the Moon Gallery" featured the fully restored Gemini 12 spacecraft as well as artifacts from the personal collection of astronaut Jim Lovell, while "Telescopes, Through the Looking Glass" was an intriguing display of ancient telescopes.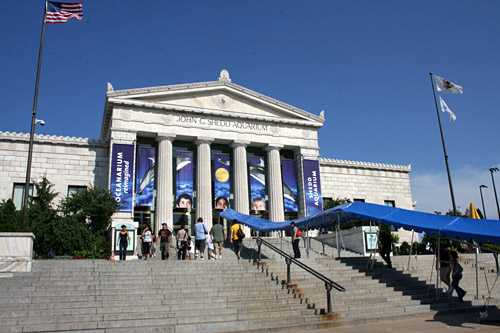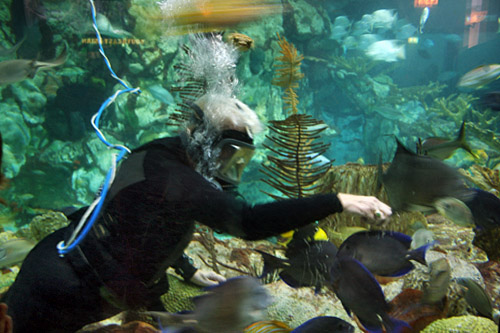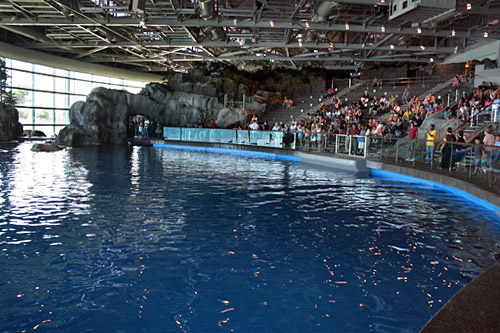 Just steps away, the John G. Shedd Aquarium's 90,000-gallon circular Caribbean Reef aquarium was just as I remembered it, right down to the diver who hand feeds the reef fish, rays, and sharks that circle endlessly. Beyond the tank, however, I was in for a surprise. After visiting the subterranean Polar Play Zone, I grabbed a seat in the Oceanarium's amphitheater to watch the marine mammal show. As a giant curtain descended, blocking out light from the wall of windows looking out on Lake Michigan, the emcee announced that we would be treated to a preview of the aquarium's new Fantasea show, scheduled to premiere later this fall. It was a fabulous Disneyesque romp with flying boats, fairies, divers falling from the ceiling, and stunning stunts involving Beluga whales, white dolphins, and penguins. I'd love to tell you more about it, but we were sworn to secrecy (all 5,000 or so of us). What I can say is that you'll definitely want to see Shedd Aquarium's new show.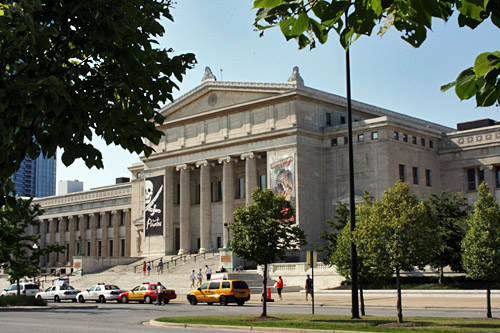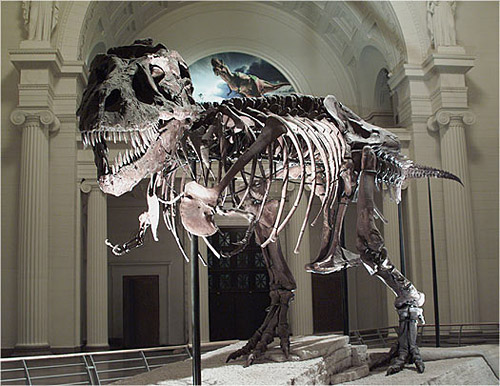 Topping off the day I walked a short distance to the Field Museum of Natural History. As a child, I was fascinated by the enormous dinosaur skeleton that dominated the entrance lobby, and by Egyptian mummies entombed in glass cases in the bowels of the museum, but on this day I wanted to see Sue, the largest, most complete, and best preserved T. rex fossil ever discovered. This astonishing specimen stands 13 feet high at the hips and 42 feet long from head to tail. Standing before the fierce skeleton, a shiver ran through me as I imagined those razor-sharp fangs ripping into soft flesh. Sue joined the permanent collection at the Field Museum in 2000 and rapidly became one of the museum's most popular exhibits.
There was so much more I could have done; Grant Park stretches for miles and harbors dozens of monuments, sculptures, flower gardens, fountains, and plazas just begging to be discovered. There are those who insist that spending money on public art, parks, and open spaces is a waste. In my opinion, not only is it necessary, it is imperative if we are to build cities that are eminently livable. Chicago is proof of that.