During my travels, some places capture my heart more than others. Zimbabwe was one of those places. I met so many wonderful people who were gracious and smiling despite suffering unbearable economic woes and political suppression. Finally, I am happy to report that my friends, who keep me apprised of current events, tell me that the Zimbabwe travel situation is beginning to improve. But before things got better, they got very, very bad.
By the end of 2008, inflation had skyrocketed to 231,000,000%, unemployment reached 80%, and the Zimbabwean dollar was basically worthless. Violence ratcheted up during the 2008 presidential election, with despot Robert Mugabe using every means at his disposal to stay in power. Although the consensus is that Morgan Tsvangirai actually won the election, Mugabe refused to give up the office and mounted a brutal campaign of violence against the opposition that left more than 30 people dead and hundreds wounded. As if life weren't unbearable enough in Zimbabwe, a cholera epidemic broke out in August 2008, killing at least 565 people and infecting another 12,000. Fortunately, world opinion turned against Mugabe, ultimately forcing him to consent to a power sharing agreement with Tsvangirai.
Just last week, my friend Victor Sibanda, who lives in Victoria Falls in the southern part of the country, emailed an update on the current situation: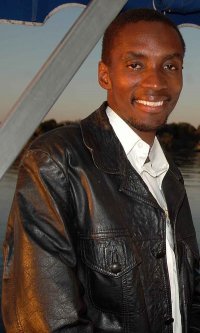 "We recently had the COMESA Summit here in Victoria Falls and we had our roads revamped and the pot holes on the roads that had become so big to be called 'dish holes' were sealed and that has been the positive thing that our town has benefited since the unity government. We are very grateful for the development. Among other things that are beginning to change face are the foot ware and clothing shops that were restock a few days before the Summit began.
Supermarkets are restocking and the prices are now packed in South African Rand and this makes the items affordable such that we have stopped going to the neighbouring countries for shopping and are now supporting the local shops. Other cities and towns are still cheaper than Victoria Falls as what seems as tradition but strange enough there are still challenges in the money making system. Salaries are ranging from $30-$150 per month from domestic to professional level respectively and this still makes buying bread at $1.00 a challenge. This may be due to the fact that the as the economy stopped for a while and is restarting afresh the other unscrupilous methods of income are crush so now the straight method makes one feel the pinch as $1 can not be inflated as before. The great news is that corruption is on its knees for a while. Tourism this month is low and not as busy due to the off season period. Our winter is simply chilly at night and warm & sunny during the day."
In the face of great adversity during the toughest economic times, Victor opened a tour agency, Veneto Adventures. In addition to arranging for tourists to visit all the well-known attractions (Victoria Falls, Chobe National Park, sunset cruises on the Zambezi River), Victor introduces visitors to the "real" Zimbabwe. Most recently he arranged for a woman to visit visit the "old peoples home" where she donated some groceries and subsequently sent clothes for the elderly via post. Victor also generously donates a portion of his income to helping others. To date, he has provided funds for a football academy for underprivileged kids, a soup kitchen for the homeless, school fees for orphaned kids, community projects including a vegetable garden and irrigation facility, and has even donated treated mosquito nets to those in need.
I am in awe of the Zimbabwean people. Their resilience and enduring faith is an inspiration, and I wholeheartedly recommend a visit to this country, which has now been removed from the "travel watch/warning lists" of most countries. And should your visit include Victoria Falls, please consider using the services of Victor Sibanda; I am quite sure that he will provide you with an unsurpassed tour experience and you'll be helping others at the same time. Victor's contact information is as follows:
Veneto Adventures
Shop # 9, Sopers Arcade
Parkway Drive
Victoria Falls
Zimbabwe
+263 11 754 875
+263 11 590 753
email: [email protected]
And if you visit Zimbabwe, please do email me or leave a comment to let me know about your experience.