Day three of my Walt Disney World discovery tour was devoted to Downtown Disney because this is where my niece and her choral group would be performing at various times throughout the day. I'd previously had a poor experience at the Magic Kingdom and a great experience at Epcot, so it seemed that Downtown Disney was destined to be the tie breaker.
Downtown Disney is divided into three sections: "West Side, Marketplace, and Pleasure Island – all of which form one long shopping center that fronts a large man-made lake. West Side contains restaurants, a 24-screen movie theater, a Virgin Mega Store, the Cirque du Soleil La Nouba live entertainment show, and the DisneyQuest Indoor Interactive Theme Park.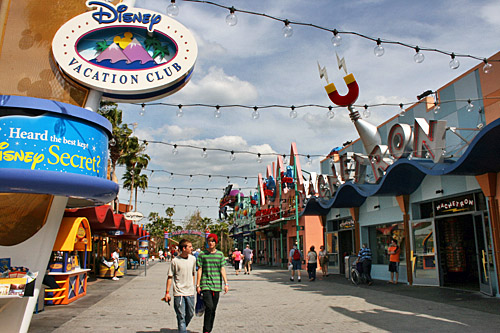 Pleasure island used to be home to numerous nightclubs, but all of them were closed in September of 2008, and the area is now undergoing a transformation – into what I'm not quite sure because the website instructs that more information regarding these changes can be found at the Pleasure Island FAQ page, but no link to that page is provided.
The Marketplace is the most vibrant of the three areas, offering restaurants and some interesting stores, including Godiva Chocolates and a Lego store that features a giant "Nessie" monster made entirely of Legos emerging from the lake.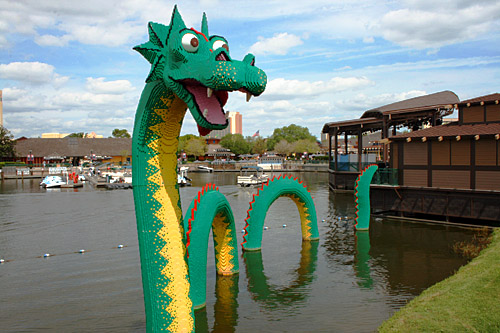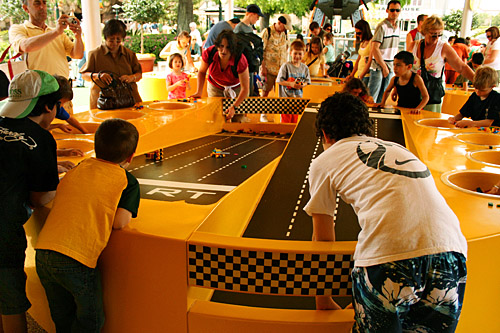 To quote Disney:
"Downtown Disney Marketplace provides an appealing place to take a break from Disney Theme Parks and Water Parks, especially if you're in search of Disney merchandise. Check out the largest Disney character store in the world."
Wait, I want to make sure I've got this right. If I'm in search of Disney merchandise, I should take a break from the Magic Kingdom, with its in-your-face crass commercialism and proliferation of stores crammed to the gills with Disney merchandise, and instead immerse myself in the relaxing experience of shopping at the largest Disney character store in the world at the Marketplace in Downtown Disney.
Get a grip, Disney. I was there to see my niece perform. I thoroughly enjoyed sitting in the lakeside open air amphitheater and listening to the choral group move through their program of big band, renaissance, and patriotic numbers. Now that was an appealing break. It's also the only reason I'd ever return to Downtown Disney.