There is SO much in Sydney, Australia that I haven't yet seen, so deciding what to do on my last day in this beautiful city was tough. Ultimately, the decision was made for me when my friend, Jane, with whom I've been staying, said that coming to Sydney and not seeing Bondi Beach was like going to Paris and not seeing the Eiffel Tower.
Bondi Beach is famous with surfers the world over for its waves. Tourists and residents also flock to it because it is the starting point for the famous Bronte to Bondi Walk. The path begins at the cliffs that wrap around the southern end of the crescent beach. It leads up and over the rocky headland to Tamarama and Bronte Beaches. We had not done the cliff walk before this because the weather in Sydney has been unusually rainy, but today the weather cooperated, providing us with a crisp, sunny day with not a cloud in sight. Afterward, we enjoyed a spectacular view of Bondi Bay as we lunched on the outdoor terrace of a North Bondi restaurant (I can't believe I dined outdoors in 55 degree weather). The rest of the afternoon was dedicated to discovering all the tiny beaches that are tucked into hidden corners around Sydney. So, here are a few photos of the things I saw today – if only I had another three weeks here!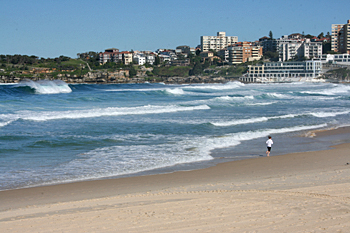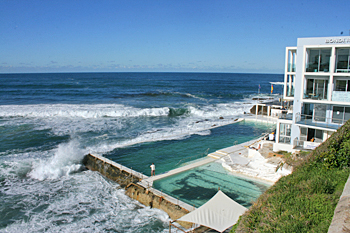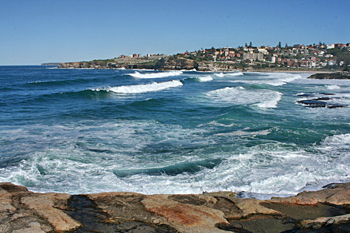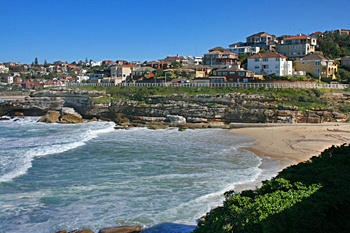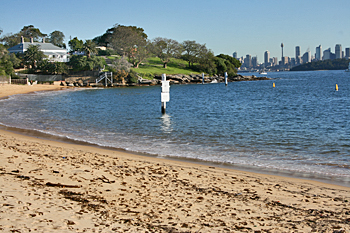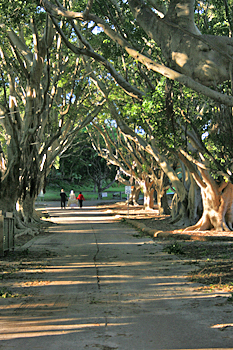 Early tomorrow morning I'm off to Singapore. Hope you all enjoyed my mini-photo tour of Sydney and surrounds. I'll be back once I get to Singapore.