When I prepared my Last Will and Testament some years ago, I included specific provisions that I wish to be cremated. I promised my sisters that if they put me in the cold, hard ground, I'd come back to haunt them. But a recent visit to the Monumental Cemetery in Milan, Italy, had me reconsidering that view.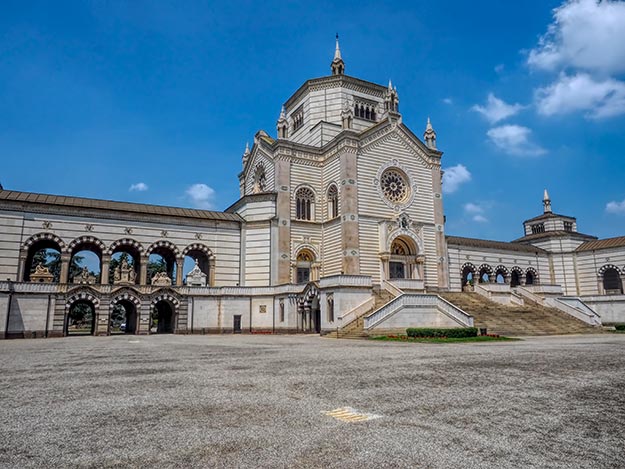 In 1838, the city of Milan announced a competition for the design of a new cemetery that would be open to citizens of "all forms and all fortunes" and become a "Monument of Milan." It took 28 years, but Cimitario Monumentale finally opened in 1866. Being interred here quickly became a status symbol. The city's elite commissioned famous sculptors such as Luca Beltrami, Giò Ponti, Pietro Cascella, Giò Pomodoro, Giacomo Manzù, Arturo Martini, Lucio Fontana, Medardo Rosso, Vincenzo Vela, and Adolfo Wildt to create tombs and grave sculptures in increasingly elaborate designs.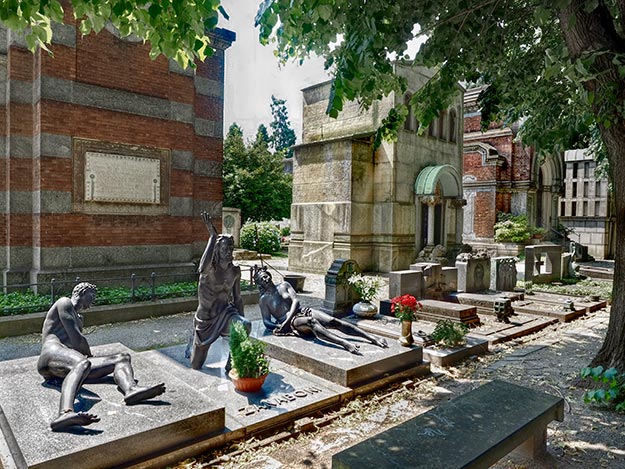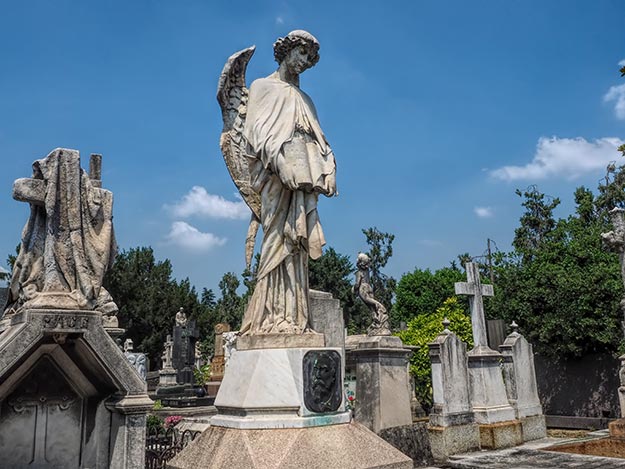 Today, Monumental Cemetery in Milan is the second most popular tourist destination in the city, after the magnificent Duomo Cathedral. A stroll through the broad tree-lined paths reveal Greek temples, a lighthouse-shaped tower carved with scenes from the Stations of the Cross, tombs with soaring plate glass facades, obelisks, angels, and sculptures in poses ranging from agony to eternal peace.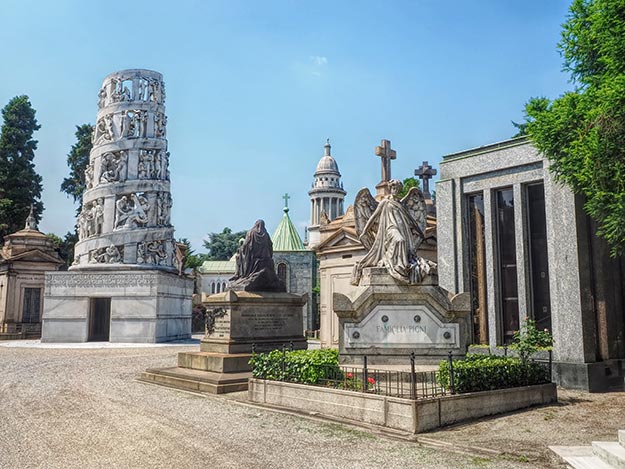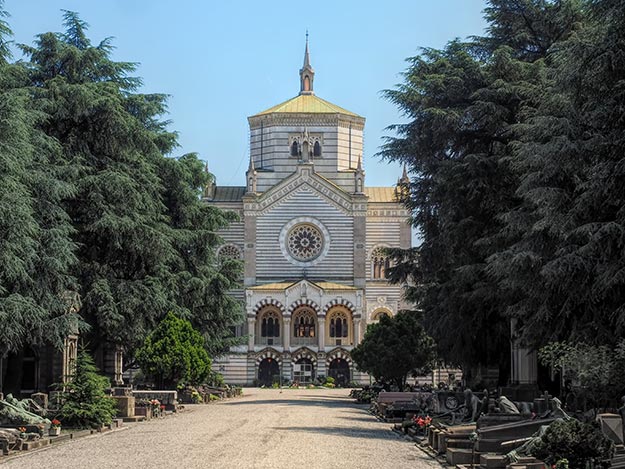 The names engraved on the headstones read like a Who's Who list of Italian luminaries. Heads of industry, finance, culture, entertainment, and sports are all buried here: conductor Arturo Toscanini; poet and novelist Alessandro Manzoni; poet, novelist, and Nobel Laureate Salvatore Quasimodo; actress and singer Wanda Osiris; and philosopher and writer Carlo Cattaneo among others. One of the most recognizable names found here is Campari, a family renowned as producers of Campari aperitif. Their family crypt features a life-size bronze sculpture of the Last Supper by Giannino Castiglioni.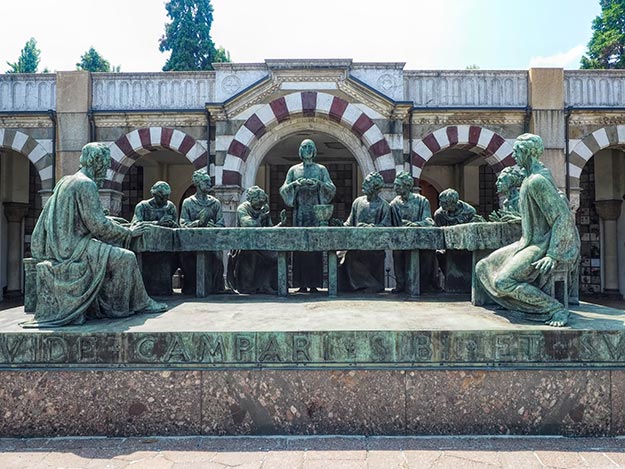 Not only is Monumental Cemetery a peaceful respite in an otherwise busy and sometimes chaotic city, it's an extraordinary open-air sculpture museum that traces the artistic history of the city, from the realism and eclecticism of the late nineteenth century to the contemporary era. If I had to be put in the cold, hard ground, I couldn't imagine a better place.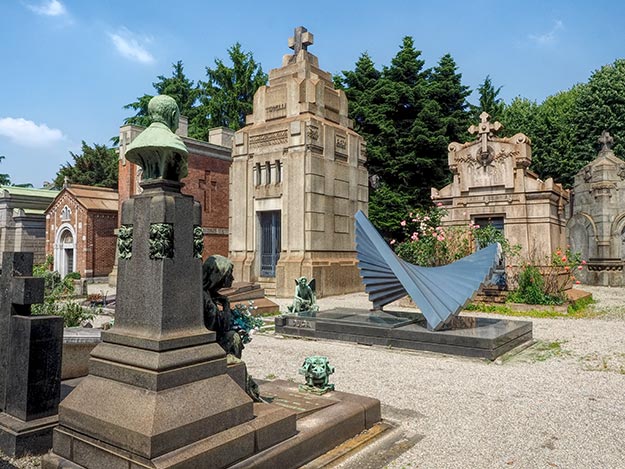 Monumental Cemetery of Milan is open from Tuesday through Sunday, from 9:30 a.m. to 5p.m. There is no entrance fee and entry is permitted up to 30 minutes before closing time. Guided tours can be booked for a fee by calling 02 884 45706 or e-mailing [email protected].