I've never written a year in review article before, but for some reason I'm driven to do so this year, and when I counted up I was shocked to see that I visited 19 countries in 2015! What's even more amazing is that I did that in just seven months, because I stayed with my father in Illinois during the final months of his life and didn't hit the road permanently until May 19th (I did manage to sneak away for a week earlier in the year for a long dreamed of visit to Cuba with Discover Corps).
My travels began in earnest when I flew over the pond to join Viking River's Grand European Tour. For 15 days we cruised on rivers and canals through Holland, Germany, Austria, Slovakia, and into Hungary, sailing into Budapest after dark, with its exquisite panoply of illuminated bridges, palaces, and statues spread before us. At the end of the cruise, I stayed in Budapest for several weeks before visiting friends in far Eastern Hungary, who took me on a fascinating day trip to western Ukraine.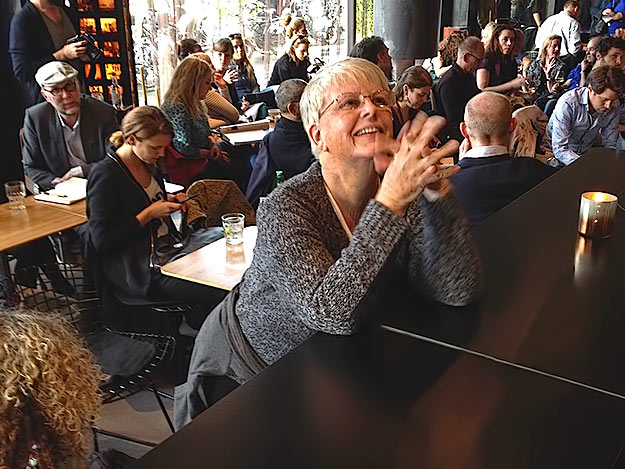 In mid-July, I embarked on a journey through the ex-Yugoslavian countries of Slovenia, Croatia, Serbia, Kosovo, Macedonia, Montenegro, and Bosnia-Herzegovina. Although it was never part of Yugoslavia, I included Albania, as doing so meant I would have visited every country in Eastern Europe. This had been high on my travel wish list for a long time, as it is a region that is little known and even less understood, especially for most Americans, and I felt certain it would offer up surprises. I was not disappointed. More than surprising, it was fascinating. Though the convoluted history made my head hurt, I found kind and generous people, a region that has not been ruined by tourism, and prices that were astonishingly affordable.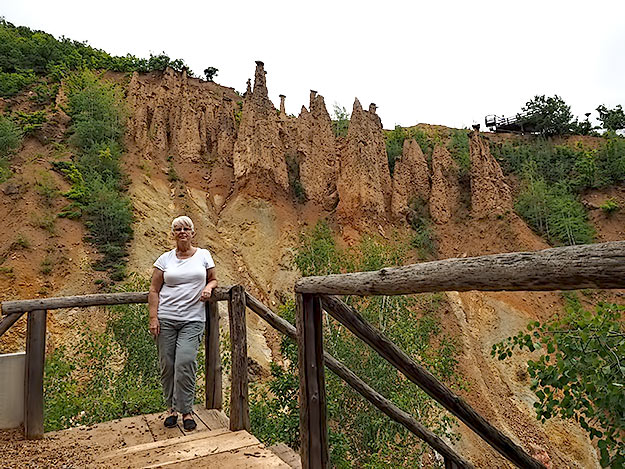 In early October I hopped on a ferry from Split, Croatia to Ancona, Italy, and rode the Adriatic railway down the coast to the heel of Italy's boot, where I spent a wonderful week with Flavours Holidays learning to cook the regional dishes of Puglia. Then it was off to Nepal to visit my adopted family and celebrate the Hindu holiday of Tihar with them. The houses are not heated in Nepal, so I stayed until the end of November, when my bones started creaking. Following the sun, I headed for my old stand-by, Thailand, where I spent a month in the southern beach town of Hua Hin, returning to Bangkok in time for New Years.
Whew! I'm tired just writing it all down. Traveling this fast is not my norm. I prefer to stay in each country for a month so I can tap into the culture of the places I visit, however lately I've been moving faster. This is partly because I've been thinking about settling down again…someplace. The problem is, I don't yet know where that place will be. My criteria includes a cheap cost of living; weather that's not too hot or cold; decent infrastructure; cultural amenities; access to healthy vegetarian food; good, affordable health care; first-world coffee shops; fast Internet; a place where I will not need a car, and where English is understood by many of the locals.
So far, I haven't found a destination that meets all my criteria, and I've begun to realize that I probably will never stay in one place all year round. I'm really too much of a vagabond to do that anyway. But I'm traveling fast to sample a lot of places, checking more off my list than finding locations that might work. I still need to explore further those that are possibilities thus 2016 will be just as jam packed with travel as last year.
Tomorrow I leave Bangkok for a month in Chiang Mai in Northern Thailand. February will take me to Myanmar. In early March I fly to Isla Mujeres, Mexico for the "We Move Forward" conference, which brings women from all over the world together to create waves of positive change, personally and professionally. It feels like a time of change for me, and I've always said the trick is to recognize when a new path appears. Hopefully the conference will create a mindset that will be open to new opportunities (don't worry, I won't stop traveling).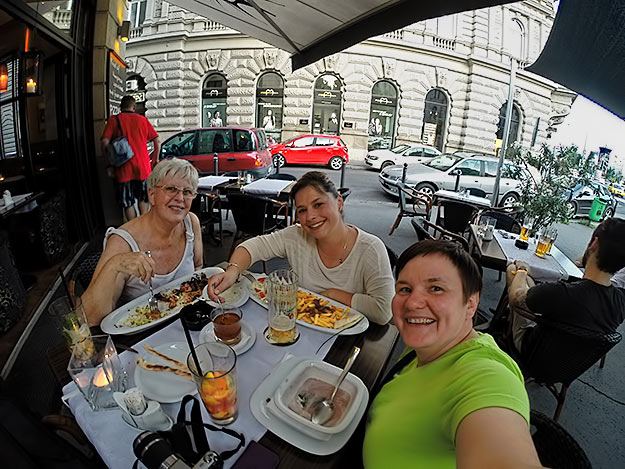 From Mexico, I'm considering Colombia and several Caribbean island destinations, after which I will spend a couple of weeks with my family in the U.S. while I apply for my 10-year Indian and Chinese visas. As soon as the visas are in my hot little hands I'm off again, to Iceland and then to the U.K., where I'll meet up with a long time friend for a tour of Ireland, Northern Ireland, and the Isle of Man, finishing up back in England with stops in Liverpool and the Lakes District.
If there's enough time, I plan to stop in Belgium and Luxembourg, before flying off to Japan for a week with new friends Leanne and Tony Argyle of The Expat Chat. After Japan it's back to Europe. Following a brief stay in Paris and some wandering around southern France, I'll be doing something I've always wanted to do – touring Provence during the Lavender harvest. Lavender is my favorite fragrance and I've always dreamed of breathing in the musky sweet scent as it's cut. By that time it should be July and I have a slew of opportunities. I've been invited to Kashmir, in northwest India. I could spend a month in Greece. Southern Turkey is also a possibility, with a side trip to Cyprus. So many choices, so little time.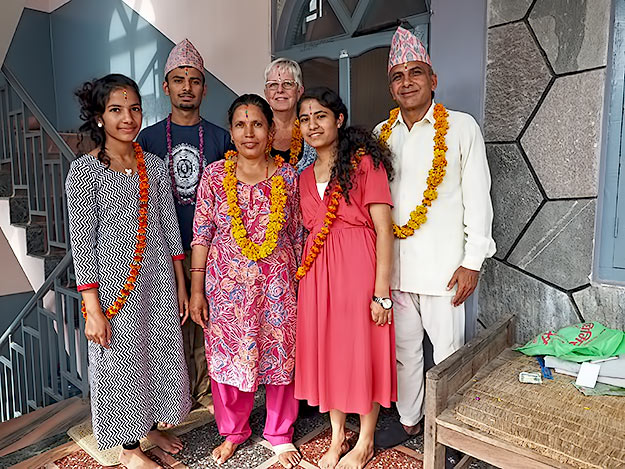 In early September I'll be traveling through Lithuania, Latvia, and Estonia as I make my way toward St. Petersburg, Russia, where I'll hop on the Trans-Siberian Railroad for a week long trip. I'll be taking the southern route, stopping for a few days in Mongolia, before continuing on to Beijing, China. Since the temperatures will be dropping by that time, I won't linger in China. Instead, I'm thinking Taiwan in early October, followed by the Philippines, Nepal, and then India for the winter. I don't even know how many countries that will be, but one thing is certain…it will all change a dozen times as I make my way around the world. It always does.
I wish you all a new year filled with health, happiness, and of course, travel. I hope you'll be traveling vicariously with me via my blog, but if your travel plans happen to coincide with mine, please drop me a line. I love meeting up with people on the road.
P.S.: Some of you have told me in no uncertain terms that you'd like to see more photos of me. I really don't like seeing myself in photos, especially since I gained so much weight by the time I left the U.S. this past May, but by the time I got to Nepal, a lot of those excess pounds were gone, thank goodness. Nevertheless, my aversion to seeing myself in photos remains, so enjoy it while it lasts!