I have come full circle. At the tender age of 17, I fled from my parents house, determined to make my way in the world according to my own rules. Now, 45 years later, I am back home again.
Eight years ago I took a tremendous leap of faith and left my corporate life behind to travel the world and recreate myself as a writer and photographer. I was successful for many reasons. I believe I can do whatever I set out to do, I am fearless, and I have a high tolerance for risk. But undoubtedly what has served me best is the concept of impermanence.
I realize that no two seconds are the same. No two experiences are the same. The molecule that touches my skin one second is a different size, shape, and chemical makeup from the next molecule. Sunshine falling across my face changes according to time and weather. I can never step into the same stream twice, as the volume, currents, and eddies of water change from moment to moment. Indeed, change is the only permanent thing in the universe.
And so, I was prepared for the change when it came. Long ago, I promised my father that I would come back home should he ever need me. That time is now. At 88, his health is declining. With the exception of a few brief trips, I have been living with him in the Chicagoland area for most of this year.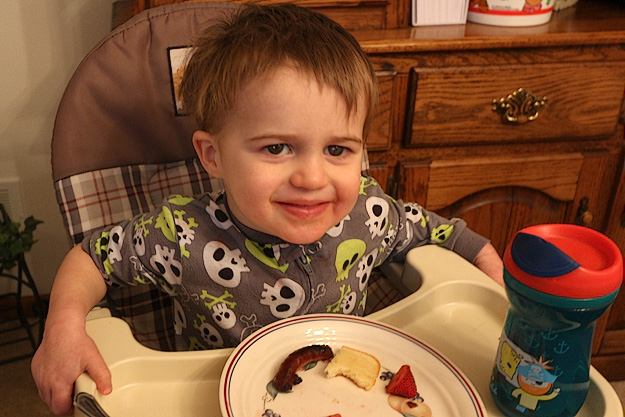 It is a much different existence for me. Rather than traipsing between the world's most intriguing cities, I am living in a small ranch house on the Kankakee River in rural Illinois. The nearest grocery store is 20 minutes away, and the dearth of decent restaurants has forced me to take up cooking again. The weather is too cold for outdoor activity and I have grown much too sedentary. TV and my father are my constant companions.
Despite these drastic changes, I am grateful that I can be here for my father when he needs me. Many questioned my sanity when I walked away from a high-paying job, sold my house, and gave away most of my material possessions to wander the world. But had I not done so, I never would have had the flexibility to move back home. Everything happens for a reason.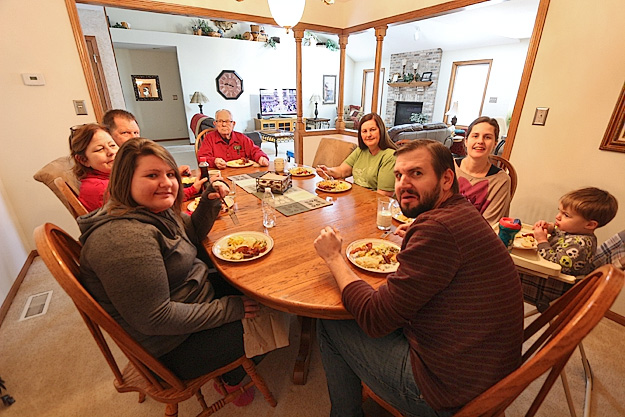 I flow with the days, getting to know my father in a way I never would have had I not returned home. We sit together in the living room, he on the sofa and I in my recliner, while he tells me stories about World War II, or about the time he had shingles, or the time he climbed out on an I-beam to help a fellow worker who froze in place from fear of being up so high. After all these years I learned that he worked in the Chicago Stockyards while he was in high school. He says his three girls are his "angels" and laments the fact that he can no longer do the things he used to do. We remind him that he has spent a lifetime taking care of us and tell him it is our turn now.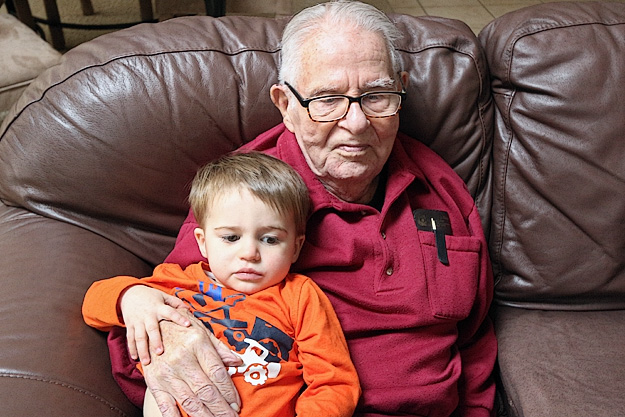 For only the second time in ten years, I spent Thanksgiving with my family. Tomorrow, our family will gather at my niece's house, as she and her husband (who ruins every photo I take of the family by making dumb faces), bought a new house following the birth of their son, my great-nephew. Our Christmas torch has been passed to the younger generation, but the traditions remain the same. We will eat too much, groan all afternoon, watch football, play games, eat some more, groan some more, and stumble home, barely able to roll into bed.
What matters most in life is the people we love. Rural Illinois is not an exotic or exciting destination, but it is exactly where I need to be at this moment. And I know for certain that this too, will change. In the meantime I am grateful for every day and wish you and yours a very Merry Christmas, Happy Chanukkah, Happy Kwanzaa, or whatever tradition you follow.