In 1693, an earthquake decimated eight towns in an area known as Vall di Noto in southeast Sicily. In some cases, the damage was so severe that the original towns could not be rescued. It was decided that one of these, Noto, would be rebuilt five miles closer to the sea, at the foot of the Iblean Mountains. The Catholic Church, which by that time had decreed that paintings and sculptures should be designed in a way that would speak to the illiterate, saw the reconstruction of Noto as a unique opportunity to design and build a town from scratch. The top planners of the day mapped out streets that crossed each other either at right angles, while architects designed private and public buildings embellished with beautiful ornamentation that later came to be known as Baroque.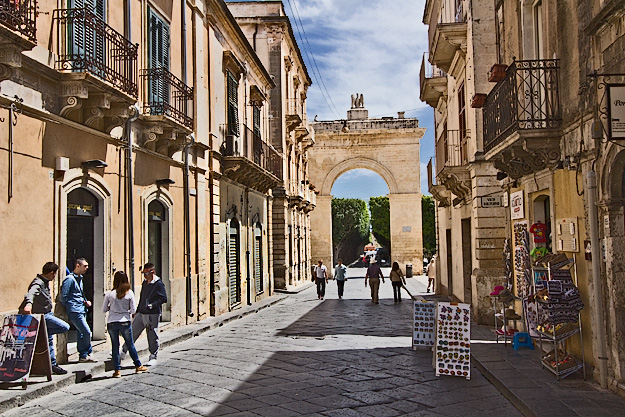 Today, a stroll down Via Vittorio Emanuele, the main street in Noto, leads visitors past churches, government buildings, palaces, fountains, statues, and theaters, all studded with an orgy of cherubs, grotesquely grinning masks, marble columns, wrought-iron balconies, and belfrys. The buildings were constructed of a soft, honey-color tufa stone that absorbs the brilliant Sicilian sun throughout the day and emits it at sunset. With stone blocks decorated in leaves, flowers, fish scales, and shells, the effect is one of a giant golden wedding cake.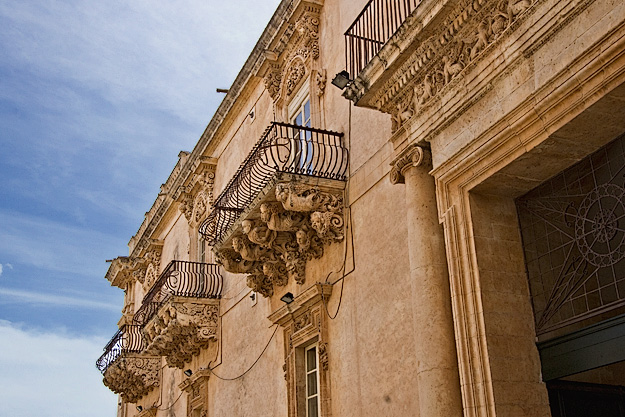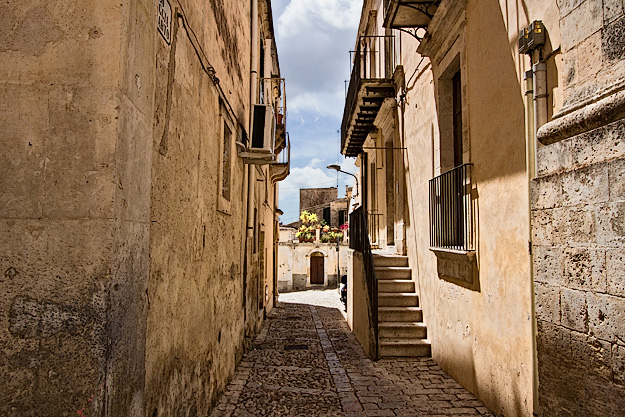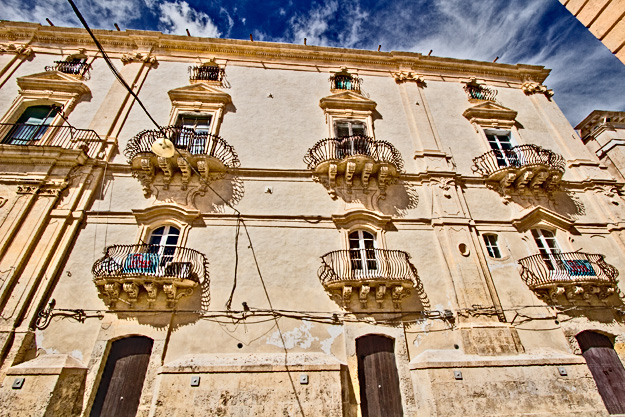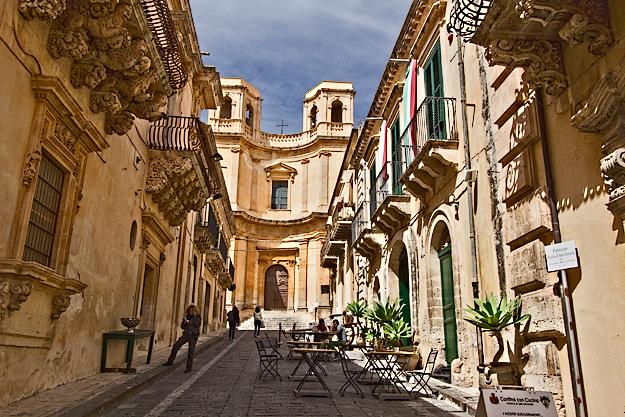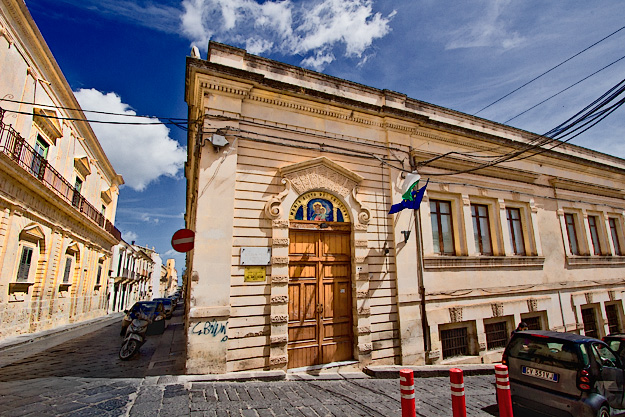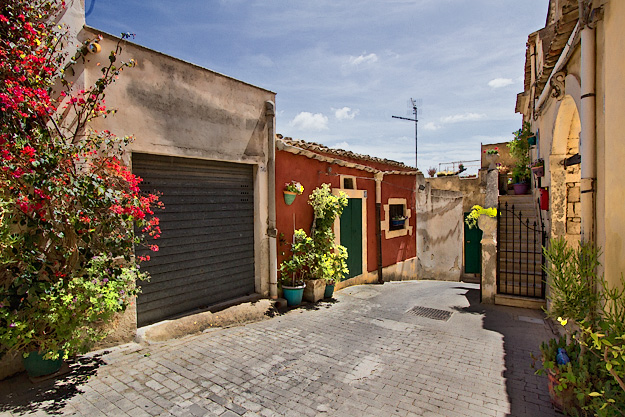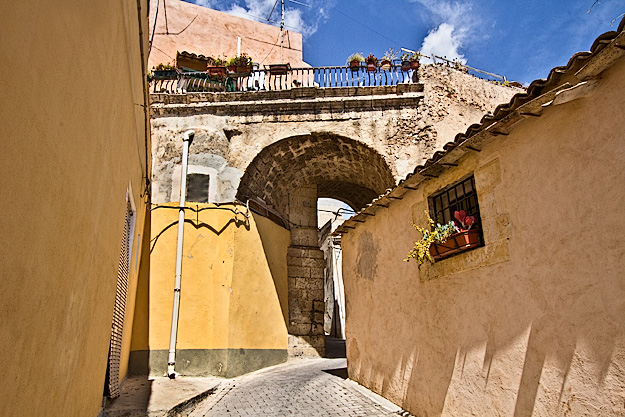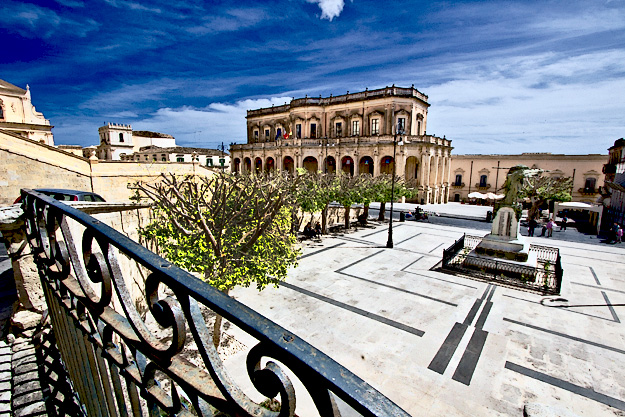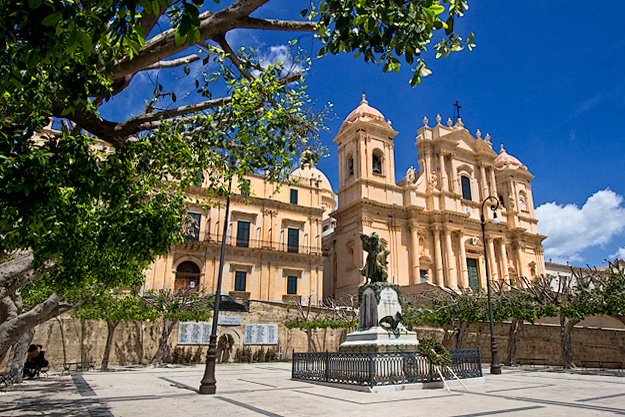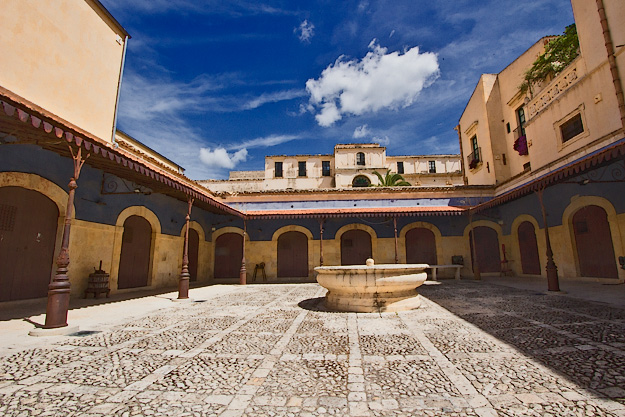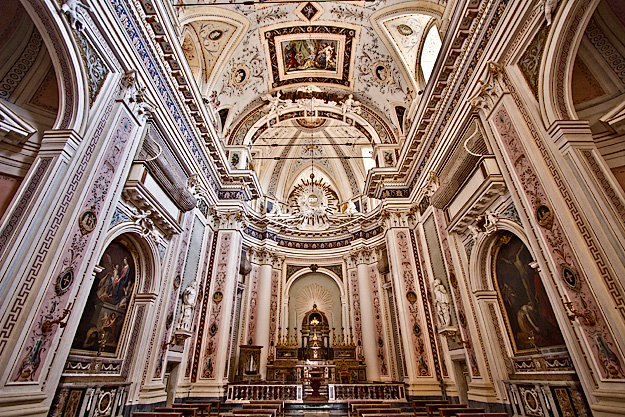 Noto is largely regarded as the most beautiful of the eight Baroque towns, which also include Caltagirone, Militello in Val di Catania, Catania, Modica, Palazzolo Acreide, Ragusa, and Scicli. In 2002, the Vall di Noto was declared an UNESCO World Heritage Site, as the towns were determined to represent the "culmination and final flowering of Baroque art in Europe." All can be visited on day trips from Syracuse or Pozzallo by bus or train.