A few weeks ago, in celebration of my seven year anniversary of blogging, I joined with a couple dozen other travel bloggers to raise funds for Save Elephant Foundation. The organization provides for the care of 38 elephants at Elephant Nature Park, who have been so badly injured or abused that they cannot survive in the wild, however its facilities are maxed out and they are desperately in need of funding in order to care for more animals. Flight Network stepped up and offered to donate a $2,000 flight voucher for airfare to Thailand and soon we were running a raffle that provided readers with one chance to win the trip for each $2 donated.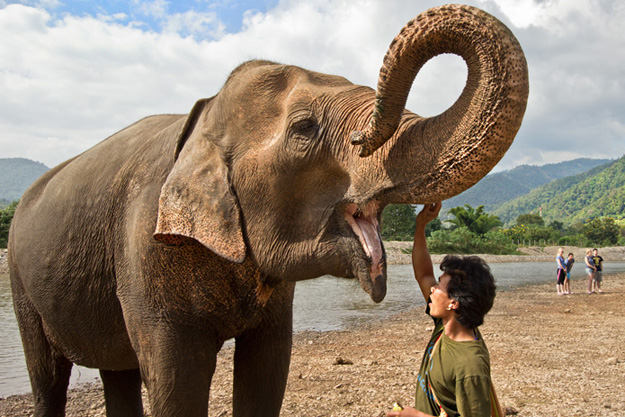 Last week, as the end of the contest approached, we were all very excited that we had exceeded our goal, raising $5,450 for this worthwhile effort. I got some even more exciting news; the winner of the trip was one of my readers! I phoned them with the good news and was stunned by their response. Rather than accept the trip, they requested that the value of the airfare be tuned over to Save Elephant Foundation as well. Flight Network happily agreed to do so and, as a result, we will be donating a whopping $7,500 to the foundation.
I'd love to be able to tell you the names of the winners, but in their humble way, they have requested anonymity. But on behalf of all the bloggers who participated and everyone who is involved in this worthwhile charity, thank you from the bottom of our hearts for your incredible generosity. I am honored to call you friends.