A tall, gaunt man limped toward me as I dragged my luggage down the steps of the train that had just arrived in Sofia.
"Where are you going?" he asked shyly, bowing his head in deference.
He wanted to 'guide' me in return for a fee but I was fairly certain I could find my way, so I waved him off with a smile. Inside the station I exchanged my few remaining Romanian leu for Bulgarian lev, hit the ATM for additional money, then stepped outside and looked around for the tram or the Metro. Finding neither, I returned to the station, searching for an information booth.
He was waiting for me. "Can I help?" he asked.
Tired from a long train ride, I capitulated and allowed him to lead me to the tram station a block away, where he learned that line was under repair and not in service. "You take taxi," he suggested. Immediately, my radar kicked in. Was this some sort of a scam?
"No, I take Metro."
Beckoning me to follow, he limped across the street and descended a stairway leading to an underground tunnel. Growing more suspicious, I followed cautiously, wrinkling my nose up at the stench of urine. "Maybe I've made a mistake scheduling a week here," I thought. At the end of the reeking, litter-strewn tunnel he again motioned for me to follow through double glass doors into the Metro office. After helping me buy a ticket and pointing out my destination on the map, he stepped aside, asking for nothing. Gratefully, I gave him a few lev for his time and proceeded through the turnstile, into a sleek, brand new, spotless Metro station.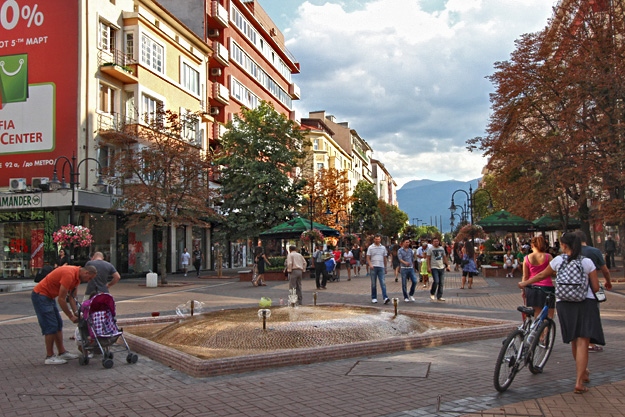 Moments later I boarded a train for a quick trip to NDK station, where I emerged onto Vitosha Street and stopped dead in my tracks. The wide pedestrian boulevard was filled with people out for a stroll or enjoying lunch at curbside cafes. Children played in fountains and a crowd had gathered around break-dancing street performers. Luxuriant baskets of flowers hung from every street lamp, bursting with color in the bright afternoon sunlight. "Maybe a week in Sofia won't be long enough," I mused.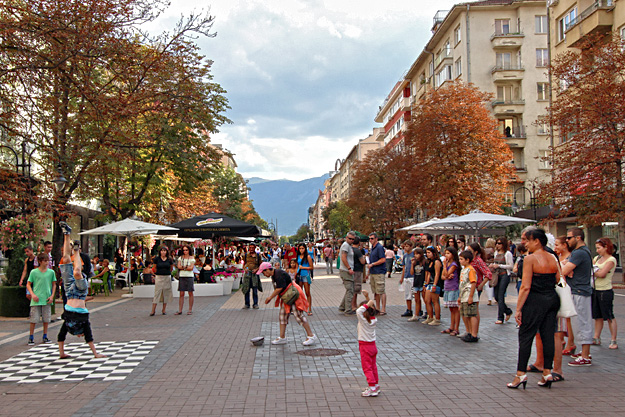 Having just come from sterile, impersonal Bucharest, Romania, I expected more of the same from this neighboring country but my first impression of Sofia was only a harbinger of things to come. The owner of the Canape Connection Hostel welcomed me warmly, handed me a map of the city, and gave me a brief orientation that included directions to nearby vegetarian restaurants. Later that evening he asked if I would mind checking in a late arrival, as the owners depart at 10 p.m. each night. I had been in Sofia for less than 12 hours and suddenly I was in charge of a hostel!
For the next seven days I reveled in all that this attractive capital city offered. Though I had thoroughly enjoyed my time in Hungary and Romania, meals had been difficult, as they consisted mostly of carb-laden dishes heavy on meat, bread, and potatoes. Vegetarian selections were invariably some sort of fried cheese. On my first foray into the cuisine of Bulgaria I was pleasantly surprised to find an array of salads on the menu, including a 'stacked' salad with alternating layers of fresh bibb lettuce, thick tomato slices, grilled vegetables, and haloumi cheese, all drizzled in a delicious vinegar dressing and garnished with garlic rounds. I swooned when I bit into the tomato. Unlike the tasteless varieties found in supermarkets across the U.S., this was rich and juicy and bursting with a flavor that reminded me of my childhood, when my sisters and I carried salt shakers into my grandfather's garden, picked enormous beefsteak tomatoes, and ate them on the spot, red juice dribbling down our chins.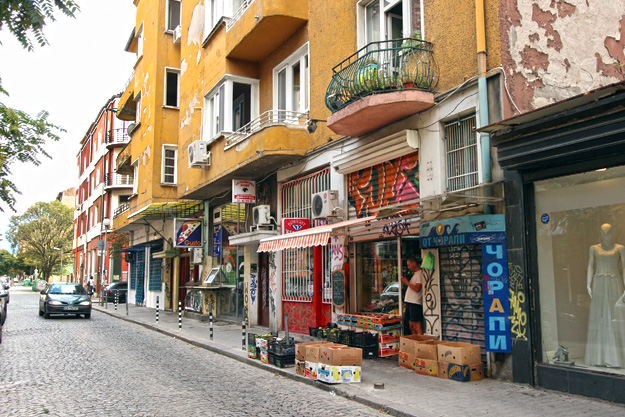 A highlight of my visit was the free Sofia Walking Tour, an English-language sightseeing tour conducted by in-the-know volunteers. We set off from the Palace of Justice promptly at 11 a.m. and two hours later I had seen all the major landmarks. Along the way our guide wove fascinating historical details into his narrative, including the story of how Bulgaria saved its 48,000 Jews from being deported to concentration camps during World War II. Bulgaria agreed to support Adolf Hitler because the country had limited military resources; resistance would have been futile. But when Hitler demanded that Bulgaria turn over its Jews there was a huge public outcry, led by clergy from the churches. The King of Bulgaria devised a plan to foil Hitler. Each time he demanded the Jews, the King promised to deliver them, but not until they had completed construction of a new highway, government building, or bridge. In the end, he stalled so long that every single Jewish resident of Bulgaria survived the war, a fact of which the country is rightly proud. Today, Catholic, Islamic, Jewish, and Eastern Orthodox churches face one another in the city center, a reminder that people of different faiths can live together in peace and harmony.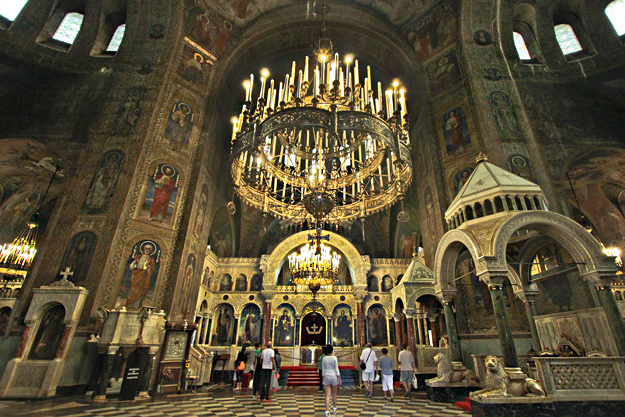 Over the next few days I returned to many of the sites on my own. At Ivan Vasov Garden, one of the city's most popular meeting places, I listened to a Bulgarian band play New Orleans jazz and watched in fascination as a man in a maroon suit jacket and herringbone checked fedora set up a chess board on a portable table and sat down to wait patiently for a contender to appear.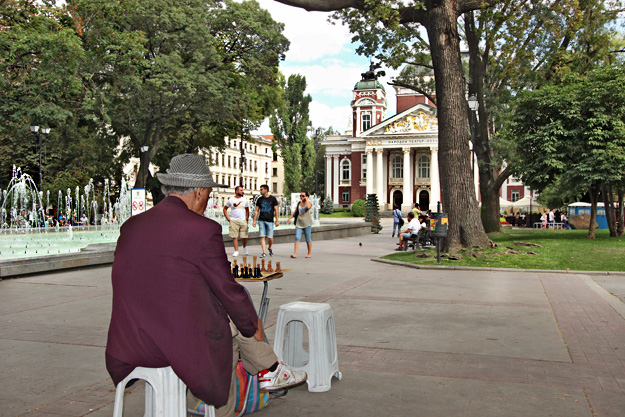 I examined the ruins of an ancient Thracian city, precursors of Bulgarians, and filled my water jug at the mineral fountains fed by hot springs beneath the city. Those same springs had for years been the source for the Central Mineral Baths, where elite and commoners alike gathered to take the waters. Though the baths are no longer active, the gorgeous Vienna Secessionist style building, which incorporates Byzantine and Eastern Orthodox elements, is currently being restored for use as a museum.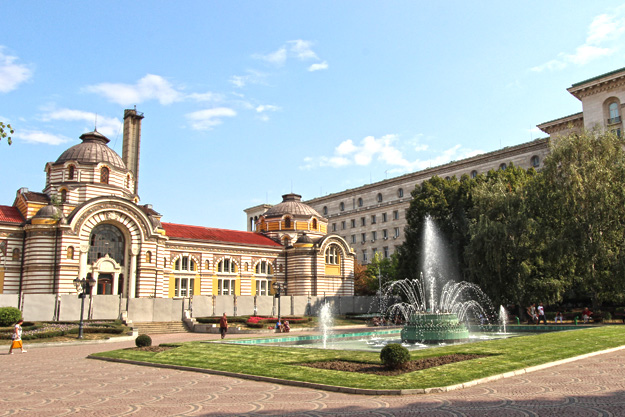 One afternoon I discovered the Tea House on Benkovski Street, which hosts live music performances and poetry readings. I sank into an overstuffed armchair and rested my aching feet as I sipped Earl Grey. The bulletin board at the door overflowed with notices of apartments for rent, dog walking services, and Yoga classes. This was definitely a city I could live in.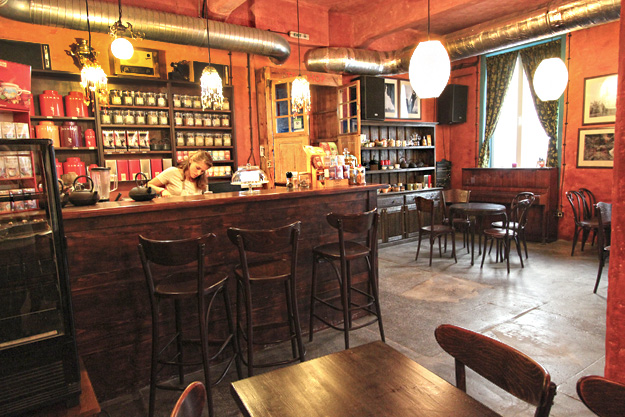 I thought my attraction to Sofia would wane, as so often happens, but the opposite occurred. I grew so enamored that I checked into the price of apartments and learned that a fully furnished, one bedroom apartment in the city center could be rented for $300 per month. Is Sofia destined to be my summer place? Perhaps, though there are so many places I haven't yet seen. Only time will tell. I plan to continue my European tour next summer but for now, Sofia remains the most delightful surprise of Eastern Europe.
Check prices for accommodations in Sofia at Booking.com, Hotels.com, or HotelsCombined.com. Read reviews about hotels and guest houses in Sofia, Bulgaria at TripAdvisor.
Disclosure: This article contains affiliate links to hotel booking sites. If you click on any of the links and make a booking, I may earn a small commission, which keeps this blog free to read.
Save