On my final day in the northeast corner of Adirondack Park, I walked across the street to Point au Roche State Park, bound for a narrow point that juts out into Lake Champlain. Hot, humid breezes blew thick grey thunderheads overhead and birds flitted back and forth, as if panicked by the approaching storm. I breathed in the acrid smell of marsh grass decaying in the late summer heat and started when a garter snake crawled across my foot and disappeared into the dense vegetation. The quiet country road wound past marshy backwaters framed by tall green reeds and thick cattails but it was the flowers that drew my attention. Scattered among the reeds were the most enormous Queen Anne's Lace blossoms I have ever seen.
"Do you remember the story?" my late grandmother whispered in my head. As a young girl I had walked along a road bordered by wildflowers with my maternal grandmother. She pointed to a field of Queen Anne's Lace and challenged me to find one with a tiny red blossom in the center. I searched a long time but finally found one. "Why doesn't every flower have red in the center?" I asked. Grandma, who had emigrated from England to Canada and eventually ended up in the U.S., shared the legend of Queen Anne's Lace with me. "As a young girl, Queen Anne was wandering through a meadow. When she leaned over to admire these same white flowers she lost a ruby from a necklace she was wearing. Though she searched and searched, the ruby was never found. And that's why, every so often, you will find a red ruby in the center of the flowers."
I looked down and directly in front of me was an enormous frilly Queen Anne's Lace bloom with a perfect red jewel in the center. My grandma also said that no one ever died, as long they are remembered. I smiled. "Hi Grandma."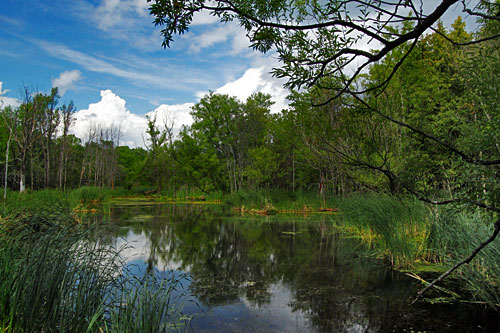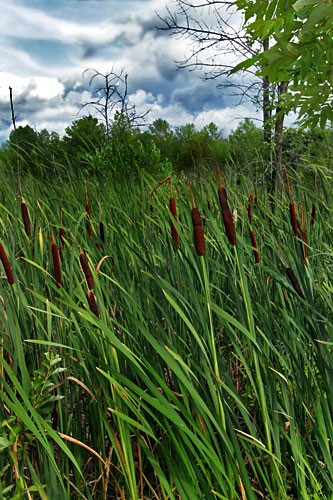 Adirondack Park kindly hosted the author's visit to the Adirondacks in upstate New York. However, the receipt and acceptance of complimentary items/services received will never influence the content, topics, or posts in this blog. I write the truth, the whole truth, and nothing but the truth.