Time for Blogging Boomers Carnival #146
car ni val (kar nuh vuhl)
noun
a season or festival of merrymaking before Lent
an instance of merrymaking, feasting, or masquerading
an instance of riotous excess
a traveling enterprise offering amusement
an organized program of entertainment or exhibition, as in a festival, traveling amusement show, rides, a program of sports, any merrymaking or revelry, etc.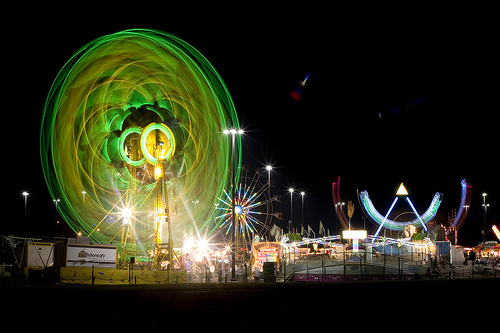 How appropriate. I'm hosting this week's Blogging Boomers Carnival and that got me wondering about the word "carnival" and how it related to what we do each week. Now, our group of Blogging Boomers aren't known for riotous excess or masquerading (at least I don't think so), but we are an enterprise that offers entertainment and amusement, not to mention worthwhile information. So, without further ado, let me preview what our boomers are talking about this week. My summaries are meant to whet your appetite – to read the full versions, click the links and visit each of the individual sites. Happy browsing!
In the U.S., 83,000 people wait on the official kidney-transplant list. But SoBabyBoomer tells us that just 16,500 people received a kidney transplant in 2008, while almost 5,000 died waiting for one.
From It's All About Aging: Everyone always gives lip service to how much they love their family, but if you don't have a will, it's just empty talk.
Do you want to live to 100? Find out what it takes over at Contemporary Retirement.
Do full lips make you look younger? A new study says so, but the Glam Gals don't totally agree. Check out what they have to say at Fabulous after 40.
Ever wonder why you can't understand what kids are saying these days? Check out Dude. I'm Just Sayin' at the Writing Without Periods blog. Jenny's talking about the changes that have taken place in slang since the good ol' days.
And last but certainly NOT least, according to Life Two, there may be no more perfect book for fixing your life than Gretchen Rubin's new book "The Happiness Project." Rubin spent a year as a one person focus group testing every possible way to increase personal happiness resulting in a fun, conversational tome that inspires, educates, and entertains. A more perfect post for a carnival would be hard to imagine.
Photo courtesy of JSmith Photo