"On mountaintop. Great view. On a small Caribbean island. Pineapple and wax apple farm. Building in construction. I live with my 3 kids. 3 German Shepherds 1 Dobermann, in the unfinished building. This is a child friendly environment. St.Vincent is a lovely island, non touristic. I can offer food and lodging for your help. I appreciate your assistance. Please come and help out with farming, construction, creating greenhouse, landscaping, plumbing, carpentry, organic planting, house stay, restoring antiques, handyman, domestic work, kids homework, kids activities, decoration, home reorganization….We speak Flemish, English, French, Dutch, but all nationalities are welcome to apply."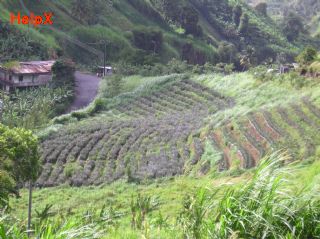 The above is just one of hundreds of listings found on HelpX.net (short for Help Exchange), a website that connects host organic farms, non-organic farms, farmstays, homestays, ranches, lodges, B&Bs, backpackers hostels and even sailing boats with volunteers who exchange short-term work for food and accommodations. This particular listing is for a property located on the island of St. Vincent in the Caribbean, and the family has already hosted numerous volunteers, some of whom have posted reviews of their experience. Kurt wrote:
"I loved the saltfish and bread fruit. Accommodation is very nice, your own room and bathroom. There is plenty of work, maintenance of the pineapple fields and landscaping around the house and odd jobs. Trips to town are often and you will get to mingle with the locals. When taking the local bus…hold on 🙂 it is a ride."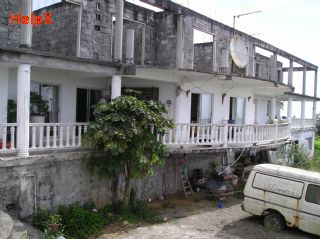 HelpX is a refreshing departure in a world where "Volunteer Travel" has become big business. Google the term and more than 25 million results will be returned. One offering on the GoAbroad.com website advertises: "Volunteer and Travel Abroad Experience Starting as Low as USD $499." But the offerings at HelpX are volunteer opportunities in the purest tradition – in most cases the volunteers pay nothing. In the rare instances where money exchanges hands it is usually a small fee to help pay for food in the poorest countries.
In order to view complete listings at HelpX potential volunteers must sign up for one of two levels of membership, Free or Premier. Although the site states that Premier membership costs 20 Euros for two years and allows the helper to contact all hosts and read all host reviews, I was able to read complete reviews and access host emails with only a free membership. Hosts in Europe, South America, Canada, Mexico, SE Asia, Australia, and New Zealand sought helpers for tasks ranging from farm work in New Zealand, to teaching English to children in remote villages in Thailand, to working in resorts, and in a few instances were even searching for volunteers who could design websites for their budding businesses.
HelpX is not the only such organization. If you're seriously considering this option for travel, you may also want to check out this article that compares Worldpackers and Workaway, two other organizations that facilitate volunteering abroad in exchange for free accommodation and, in some cases, meals. Since learning about HelpX and other similar services, my mind has been working overtime. Maybe I could just travel full time, going from place to place, volunteering my time in return for places to stay and food for my belly. It would certainly be a great way to see the world without spending a wad of money and this type of travel would be authentic, allowing me to really get to know a place, rather than just rolling through as a tourist.
Save