Almost everyone who travels has had a disappointing hotel experience at one time or another. I can't count the times I've made reservations based on glitzy photos of pure white sand beaches, luxurious spas, or highly rated restaurants, only to discover upon arrival that the sand on the beach is crushed shells, the spa employs novice masseuses, or the restaurant is actually located off-site.
Although the Internet has made booking accommodations much easier, search engines like Hotels.com, Expedia, Orbitz, and Travelocity are in the business of selling hotel rooms, thus the bulk of the information and images shown on their sites have been provided by the hotels. Trip Advisor, which provides a platform for guest reviews, is a sightly better option, but they make no attempt to verify the truth of these anonymous ratings (I know of one instance where a guest wrote a vindictive, negative review because his credit card was charged for a night's stay when he didn't show up or even try to cancel his reservation).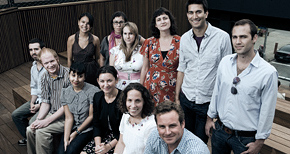 Recognizing that this was a niche waiting to be filled, three Internet entrepreneurs launched Oyster Hotel Reviews in the spring of 2008. Working quietly in the background they acquired investors and hired full-time reporters, who began staying at hotels around the country. Unlike some well-known travel guide books, hotel management is never told when an Oyster representative is coming to review the property. Reporters use a consistent set of criteria to ensure they apply the same standards to each hotel. Their in-depth evaluation includes guest interviews and taking hundreds of photos of the rooms, common areas, and facilities. Both the good and the bad are depicted and the level of detail is impressive; photos show moldy shower tiles, grunge on bathroom fixtures, and in one case, a cockroach found in a tub. The reporter's comprehensive written review of the hotel, along with these unretouched photos, simplifies the task of choosing a hotel like never before.
The home page for each destination displays easy links for "best of" categories such as best romantic, family friendly, value, luxury, in-room internet, service, and super-clean hotel rooms. And since restaurants are always an important factor in the choice of hotel, each destination home page also includes easy links for categories such as best hotel restaurants and best all-inclusive cuisine. Additionally, hotels are searchable by location, rating, price range, and 49 different amenities.
Oyster currently covers destinations in Aruba, the Dominican Republic, Jamaica, and Miami, with New York City and Las Vegas being added sometime this month. Additional destinations are slated for review in 2009, although their targeted expansion markets remain a closely guarded secret for the moment. Oyster's goal is simple: to be the most comprehensive hotel reviews site anywhere, on or off the web. And they appear to be well on the way to accomplishing that goal.
Before you go on your next vacation, check out what Oyster has to say about the hotels you are considering. Because as their motto says: "Oyster.com. Been there. Slept there."