As an inveterate beach bum, I have been to some of the world's most beautiful beaches. Until last week, had someone asked me to list the top three beaches in the world, I probably would have included West Bay Beach in Roatan, Bay Islands, Honduras; Nungwi Beach on the northern tip of Zanzibar, and Koh Phi Phi in Thailand. But after a visit to Bahia Honda Key, I realized that not only does Bahia Honda State Park have the best beaches in the Florida Keys, they also qualify as some the top beaches in the world.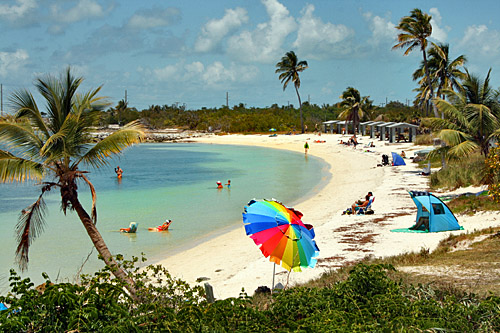 Bahia Honda contains three separate beaches, each of which is completely different from the others. Calusa Beach is tucked into a gentle cove at the foot of the old Overseas Railway trestle at the southern end of the park. A portion of the old bridge has been maintained as an elevated walkway that offers spectacular views of the beach and inlet. Calusa is popular with families because restrooms, a snack bar, and ample parking are all located adjacent to the crescent.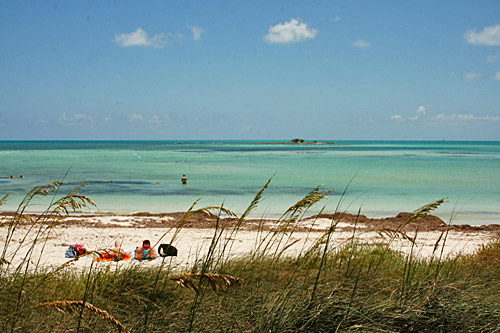 At Loggerhead Beach, located in the center of the park, a submerged sandbar emerges at low tide. Sunbathers deposit coolers and perch folding chairs on these exposed sand hills and wade far out into the shallow aqua water to search for shells and sea glass.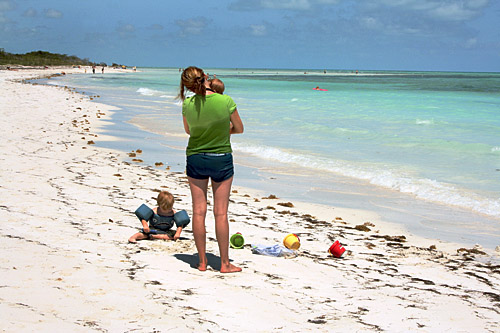 I was impressed by both Calusa and Loggerhead beaches, but when I drove up to Sandspur Beach on the northern end of the park, I was stunned. Sandspur is achingly beautiful, with pure white sand that ran through my fingers like powdered sugar and crystal clear turquoise waters stretching to the horizon. Sea oats and razor-sharp grasses atop low dunes swayed in the gentle breezes and puffy white clouds scudded across the sky. I cannot imagine a more exquisite beach. Sandspur Beach in Bahia Honda State Park was, hands down, one of the most beautiful beaches I have ever seen.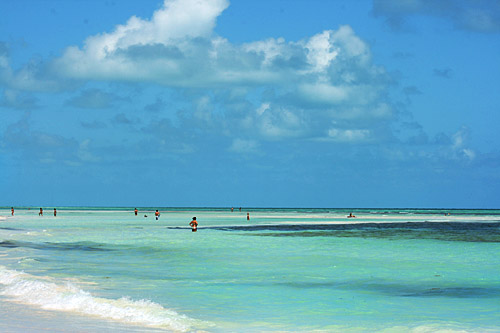 Sadly, Bahia Honda State Park took a direct hit from Hurricane Irma in 2017. The State of Florida has been repairing the damages since then, and much has been restored. Both Calusa and Loggerhead beaches are open. Camping sites, cabins, concession stands, the dive shop, and boat ramps are all back in operation. The Nature Center operates on a limited basis. However, as of the spring of 2020, Sandspur Beach and camping sites are closed while reconstruction work continues.
The park is located on Bahia Honda Key, 12 miles south of Marathon Key. The entrance is located between Mile Markers 36 and 37, oceanside (as opposed to Gulf side) of U.S. Highway #1. For more information, phone the park at 305-872-2352.