I'm thinking pancakes. It's not my normal breakfast  – most days I just scarf down some fruit and a cup of coffee. But pancakes have been calling to me lately. Perhaps it is a longing for simpler childhood days when Mom mixed up a batch of buttermilk batter and lured us out of bed with the delicious aroma of flapjacks sizzling on the griddle. Sometimes Mom threw in bananas or chocolate chips for variety. On occasion she got really creative and made pancakes with Mickey Mouse ears. Ah yes, my sisters and I were pancake gourmands. Or so I thought until I visited New England.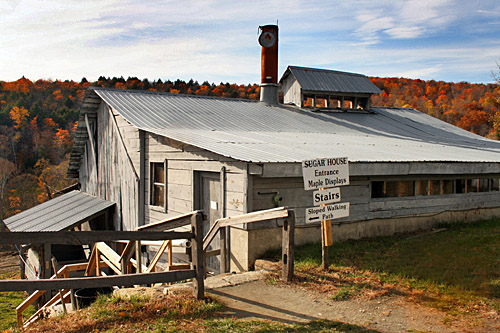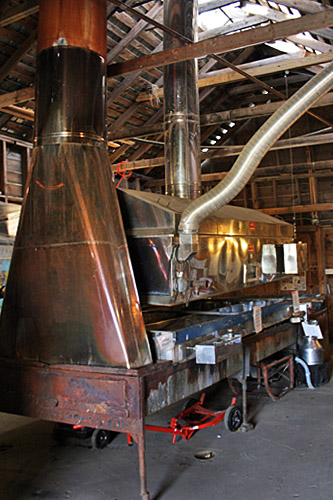 Last October I finally took a long anticipated "leaf-peeping" trip to see the fall colors. Wandering the back roads of Vermont near the town of Woodstock, I spied a sign for Sugarbush Farm that invited visitors to "learn about maple syrup making with our sugar house tour and walk our nature trail to see the sugar maple trees." I suppose I'd always known that maple syrup came from trees; after all, there's a reason those trees are named "maples." But I'd never given it much thought.
Intrigued, I crossed the red covered bridge, wound to the top of the hill, and followed the signs for three miles. Like bread crumbs, they led me to the 550-acre working farm of Jeff and Ralph Luce. Since 1945, the Luce family has been making maple syrup the old fashioned way, tapping 6,000 trees and collecting the sap with a sled pulled by two Belgian horses. Following time-honored traditions, the crystal clear sap is boiled down in their on-site sugar house until it turns to gold, requiring 40 gallons of sap to produce a single gallon of Vermont pure maple syrup.
Sugarbush Farm also makes cheese, producing 14 varieties from the milk of their own cows. Smoked flavors spend three days and nights in their smoke house, which can accommodate 2100 pounds per batch. All cheeses are then aged at  38-40 degrees for 2-3 years in a cooler that holds 80,000 pounds of cheese. The Luces have definitely honed the art of sustainability. The cows are fed with hay grown on the farm and the sugar boiler is fired with wood from older trees that no longer produce sap and so must be culled from the grove.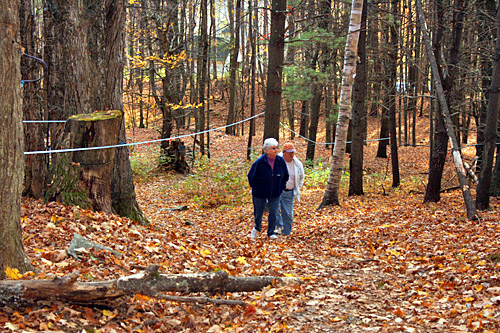 After visiting the sugar house, watching the video about maple sugar production, and taking the self-guiding hike up the hillside to see how the trees are tapped, I returned to the main farm house. Built in 1860, the homestead now serves as the farm's gift house and cheese wrapping facility. At the urging of the staff, I tasted all 14 flavors of cheese and then began sampling the four different grades of maple syrup. The moment the golden liquid touched my lips, I knew I had been sorely misled. Why, that bottled stuff we poured over our pancakes as children was little more than sugar water! This stuff – well – this was nectar of the gods. No more Aunt Jemima for this gal.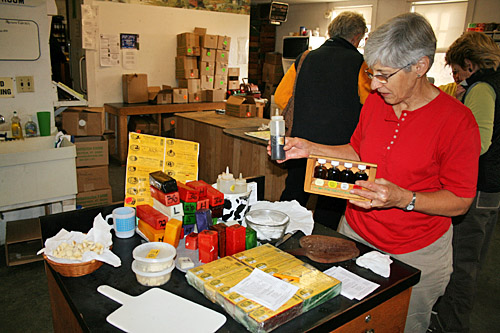 Although the farm is open year round, if you want to witness the actual collection and cooking of sap, plan to visit in March or April. There is no entrance fee, so a visit to Sugarbush Farm is a fun and economical activity for the whole family.
Now, about those pancakes………I think it's time to dig that gallon jug of Vermont pure maple syrup from the cabinet and heat up the griddle……