Last month, as I drove back home to Florida from my annual Christmas trip to Illinois, I stayed a few days with my dear friends, Tom and Patti. They live in Atlanta and it is a great midway stopping point. Their house always feels like home to me and frankly, I hate to leave. Heck, their cat, who doesn't like anyone, sleeps between my legs!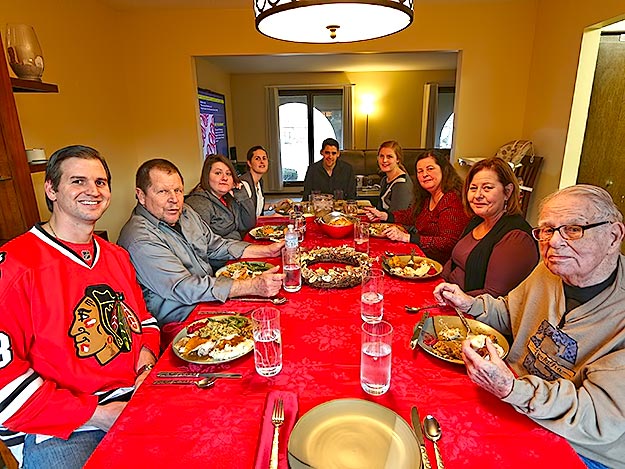 When I told my Dad I would be staying in Atlanta for a few days, he was quick to remind me of Benjamin Franklin's famous saying: "Fish and visitors smell in three days." (I'm not sure, but that may have been a hint, since I'd been at Dad's house for more than three weeks by that time). I love visiting friends but always worry about whether I've overstayed my welcome. I'd been in Atlanta for two or three days when I broached the subject with Tom.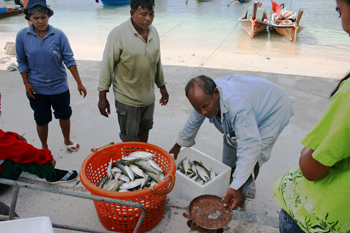 "You have to promise to tell me if my being here is ever too much," I said as we were about to sit down to dinner.
"You'll know it's time to go if we ever serve you cold lamb," he grinned.
Tom went on to explain that in olden days, the lord of the castle ordered his servants to serve cold lamb for dinner if you've overstayed your welcome. It was their sign to pack up and leave.
"That's where the phrase 'getting the cold shoulder' comes from," he explained.
I must admit that I awaited the evening meal with some trepidation and was relieved when it was Finnan Haddie, a delicious dried smoked & salted Haddock in cream sauce. Not only had I not yet overstayed my welcome, this was definitely one fish that did not stink!