In the middle of the night on March 24, 1944, 76 Allied airmen crawled on their bellies through a 300-foot long tunnel to escape from the Nazi POW Camp, Stalag Luft III (see photo below). They did it by constructing three tunnels the airmen named "Tom," "Dick," and "Harry," using only tools that they could make themselves out of tin cans, bed boards, strips of cloth, and other materials that they scavenged. This went down in history as one of the greatest mass escapes of all time and became the basis for the movie "The Great Escape."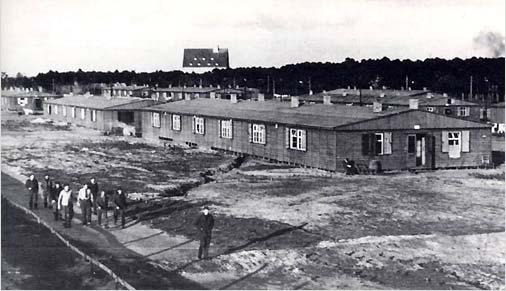 After the war one of the POWs, Ley Kenyon, drew a map of the camp and "Harry," the tunnel that was ultimately used for the escape. NOVA created an interactive map from Ley's sketch, which can be seen HERE. Roll over each of the numbers on the map to read about the fascinating details of just how they accomplished this amazing feat of engineering, despite having rudimentary tools. The numbers go from 1 to 16; be sure to click on 'next' at the bottom of each page until you get all the way through to item 16.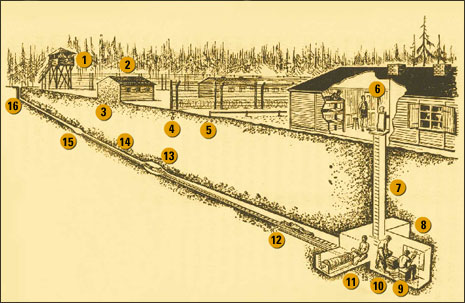 NOVA created the interactive map for their TV series on Great Escapes (the non-interactive version is shown above). To learn more about Tunnel Harry, including the story of the only three escapees who made it to freedom (73 were recaptured), and to view Ley's stunning collection of sketches made during and after the war, CLICK HERE.