Mixed in amongst the rock, R&B, blues, and folk songs that comprise my music collection is a CD that contains a 20-minute recording made at a lake at the Khlong Saeng Wildlife Sanctuary. In 2004 I visited this Sanctuary, which is located in a remote area on the southern peninsula of Thailand. There are no generators at Khlong Saeng. No planes fly overhead. And cell phones get no reception, thus the 'music' of the CD is the mating calls of wild gibbon, the whoosh of giant hornbills soaring overhead, and the sounds of waterfalls cascading off the limestone towers that surround the pristine lake.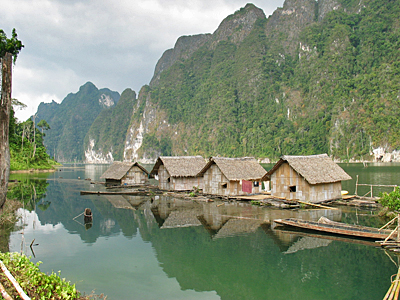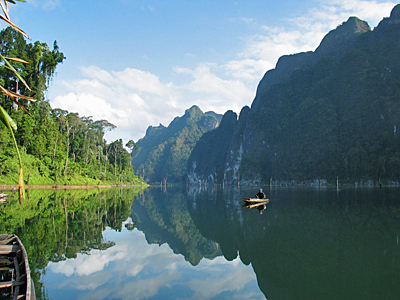 There is a resort of sorts at Klong Saeng. The only family living at the lake has constructed a series of thatched-roof bungalows that float on giant bamboo logs along the shore, tied together like boxcars on a railroad siding. This is undoubtedly one of the most beautiful places I have ever seen, but it was the complete lack of human noise that was most awe inspiring. Being surrounded by beauty, in a place where the outside world does not intrude, and hearing only the sounds of nature, was a sacred experience. Even my short visit left me feeling renewed and reconnected with everything that is good and pure.
Researchers are just beginning to understand the importance of preserving areas in which the mechanized noise of man does not intrude. Gordon Hempton, a 55-year-old Washington-based audio ecologist, is one of them. Having measured the decibels in hundreds of spots across the country and the world, he is concerned over the growing scarcity of spots devoid of human noise and is passionate about preserving what he declares to be the quietest place in the United States: one square inch of land located in the Hoh Rain Forest at Olympic National Park in Washington State.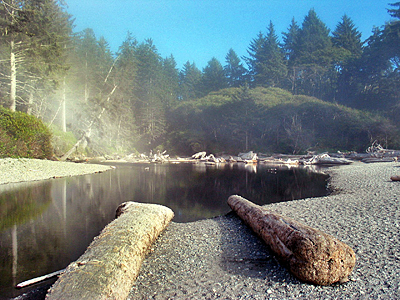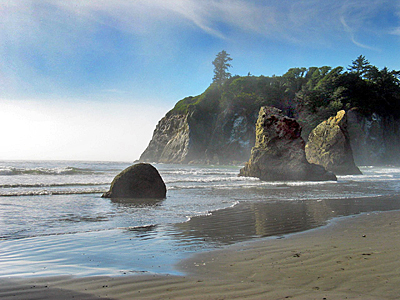 Olympic National Park is also a land of spectacular beauty. It contains virgin temperate rain forests and is home to the largest truly wild herd of Roosevelt elk in the U.S. It features 57 miles of spectacular coastline; numerous offshore islands; heavily forested mountain slopes; alpine meadows; and jagged, glacier- capped mountains that rise nearly 8000 feet above sea level. It is here that one finds Hempton's quiet spot and the Jar of Quiet Thoughts, a depository of notes left by visitors.