I was enchanted. I was captivated. From the moment I arrived this city/state it felt like home – it was instantly familiar to me. No matter where I wandered I seemed to instinctively know where I was without looking at a map. There were so many interesting places to see in Singapore that I walked the streets day and night, trying to take it all in. I carried expensive photo equipment on my back without feeling the slightest apprehension. Singapore is one of those places where people come for a visit and stay forever. It is not hard to understand why:
Singapore is safe. There is virtually no crime because it is a small island state – criminals cannot easily escape. Plus, the penalties for crime are steep. They regularly carry out the death penalty for drug trafficking. Yet I haven't see any police presence during my stay.
English is the first language in Singapore
Singapore is multi-cultural and diverse
The cost of living is reasonable and the quality of life is high
Singapore is modern, with all the same conveniences found in the United States
The sewers and toilets work and the city does not smell like most Asian cities
It tap water is safe to drink
The people of Singapore are exceedingly friendly and welcoming
The weather is warm year-round, without excessive heat most of the year
The residency and migration requirements are lenient
It is a highly moral and ethical society – everywhere there are signs that the population wants to do what is correct and right. There is no litter or graffiti in Singapore. There are no homeless. No houses of ill repute to which the government turns a blind eye. Even the schoolchildren, when interviewed on TV, are explaining how it is wrong to "bully" on the Internet.
With only one more day for my tour of Singapore, I tried to cram as much into today as possible. And while I saw a lot, I also missed a lot. I wish I'd found this great four-day itinerary for Singapore prior to my visit. On my last day I began with a visit to the famous Sultan Mosque on Arab Street where, much to my surprise, I was permitted to go inside. Many mosques are off-limit to non-Muslims, but this one allows visitors to view the main worship hall from the entryway and corridor surrounding it.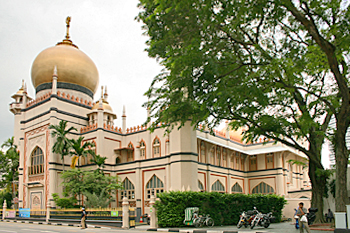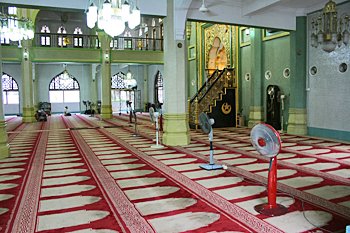 Outside the mosque, rows of shops run by Muslim merchants line Arab Street's pedestrian mall and dozens of tiny houses butt up against one another in the narrow streets and alleyways surrounding the mosque.
From Arab Street I walked back to the city center and continued my tour of the city sights, some of which are pictured below.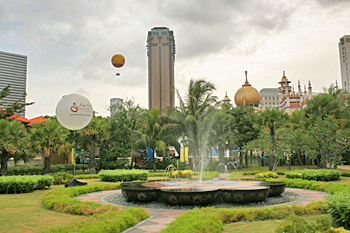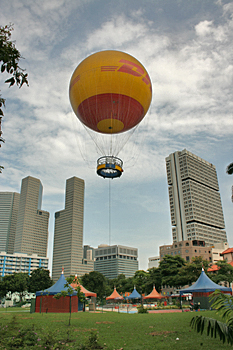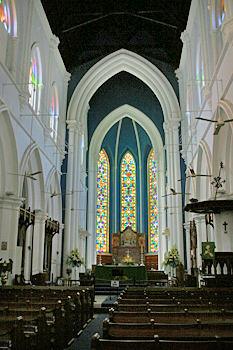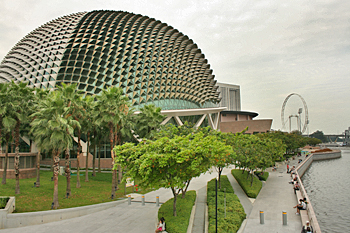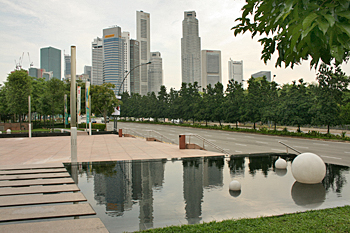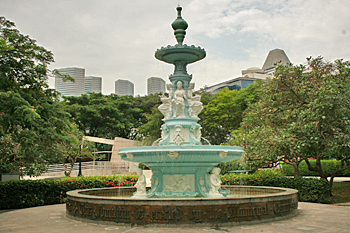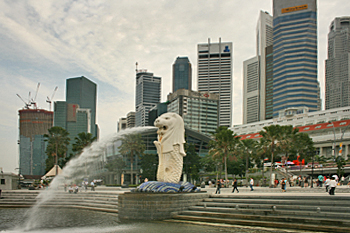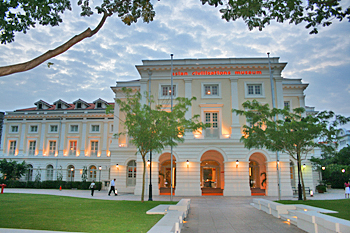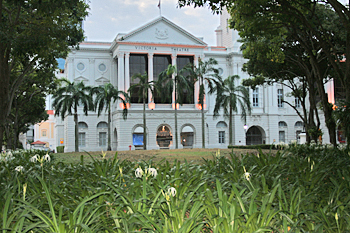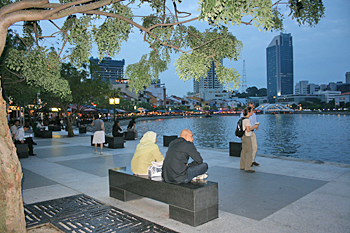 Tomorrow I check out of my hotel by 10 AM and store my luggage for the day, since my flight to Johannesburg, South Africa does not leave until 2:15 in the morning. I've visited Singapore's Little India and Arab Street neighborhoods, so it is only fitting that tomorrow should be dedicated to seeing Singapore's Chinatown before catching a taxi to the airport around 11 PM.