I celebrated Nepali New Year in Nepal, this past April. My second home of Pokhara sponsored three solid days of performances in the park, including band performances, traditional dancing, and singing. But for me the most interesting part was just roaming the streets and watching the families that had traveled from afar, shopping, meeting with their friends, having picnics in the park, and maybe even taking a boat ride on the lake.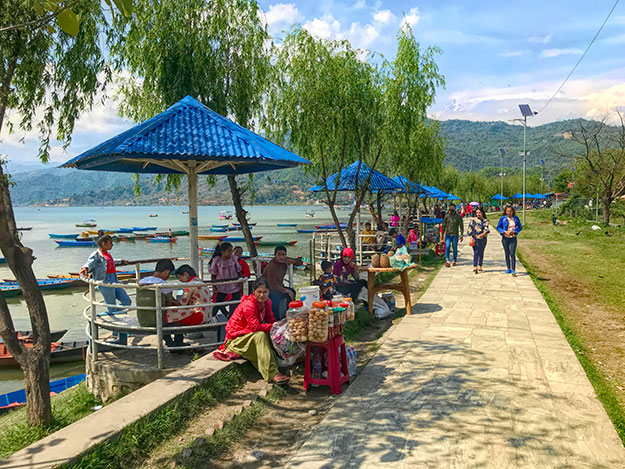 There are more than 60 ethnic groups in Nepal, each with their own traditions, customs, and in some cases, separate languages. So it is hardly surprising to learn that as many as nine different New Year holidays are celebrated around the country. However, Naya Barsha is considered to be the National New Year celebration of Nepal. It falls between the 11th and the 15th of April each year, according to the lunar calendar. If you want to experience an authentic slice of Nepali life and customs, celebrating New Year in Nepal is one of the best things you can do.
Considering a future visit to Nepal? You'll want to check out my Essential Travel Guide for Pokhara, Nepal, which is updated regularly.