When I started this blog, just about 12.5 years ago, it was one of the first travel blogs in the world. Those were the days when no one knew what a blog was. Like everyone else during those early days, I was feeling my way, trying different things to market myself and gain a following. I didn't really know what I was doing…none of us did. In fact, I clearly remember attending the first ever Travel Blog Exchange Conference in Chicago, during which one of my fellow travel bloggers told me it would be nearly impossible to be successful doing what I was doing – telling travel stories. She insisted I needed to start writing "top ten" articles if I ever wanted to build an audience. I refused. I would have shut my blog down rather than write that kind of garbage.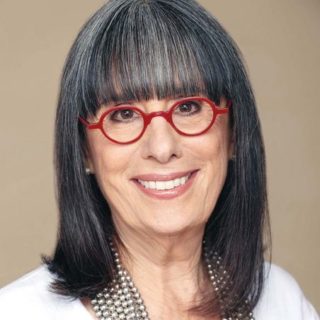 Fortunately, I connected with Evelyn Hannon, publisher of Journeywoman.com, soon afterward. I would learn that Evelyn had beaten me to travel blogging by about nine years. She'd begun writing a travel newsletter that encouraged women to travel solo back in 1992 and converted to blogging in 1997, when the technology was in its infancy. Evelyn was long regarded as the first ever travel blogger and her site quickly became "the premier travel resource for women."
But I digress. This story is not about Evelyn's success. It's about the wonderful person she was and the impact her kindness had on me. You see, Evelyn did me a great favor in the beginning of my travel blogging career. I wrote her, asking if she would consider featuring me in her newsletter. She couldn't, for good reason. If she featured my blog, she would have to do the same for others, and that would have been impossible. So I asked if she would let me advertise in her newsletter. I don't think anyone had ever asked her that, but after some thought she agreed to let me run a three-line classified ad. That one little ad did much to increase the visibility of my blog and set me on the path to success.
I met Evelyn Hannon in person not long afterward and over the ensuing years we kept in touch. She occasionally featured me in her articles that promoted tips for safe travel, or tips about various destinations around the world. She didn't have to help me like she did, but she knew we had similar goals – to encourage women to travel. I never forgot her kindness and every time we met up I expressed my gratitude. She always demurred, insisting it was "nothing." It wasn't "nothing" to me.
I learned last week that Evelyn Hannon passed away on April 29, 2019. I was in Tibet at the time, standing atop the 5,200-meter high Geu La Pass, gazing at Mount Everest, the highest peak in the world. Evelyn would, no doubt, have been proud of me. She lived her life doing what she loved and encouraged so many of us to do the same. To this day, I believe that my blog might not even exist had she not been there to provide that initial boost. I will miss her sorely, for her kindness, her passion, and her indomitable curiosity. RIP Evelyn. You will always live on in our hearts and minds.