Stay off the grass! No climbing! Don't pick the flowers! We've all seen them, signs that scream "no, no, no" and "don't, don't, don't." These days, they're the norm rather than the exception. So imagine my surprise when, in Copenhagen, I witnessed families reveling in behavior that would elsewhere be frowned upon.
In King's Garden, parents stood beneath trees, coaching their children on how to climb higher into the gnarled branches. Nearby, no one batted an eye when kids frolicked in the central fountain. On the other side of the park, boys and girls tackled obstacle courses or rode on the back of giant wooden lizards in the playground sandbox. There's even an outdoor theater in the park that offers free puppet shows for kids all summer long.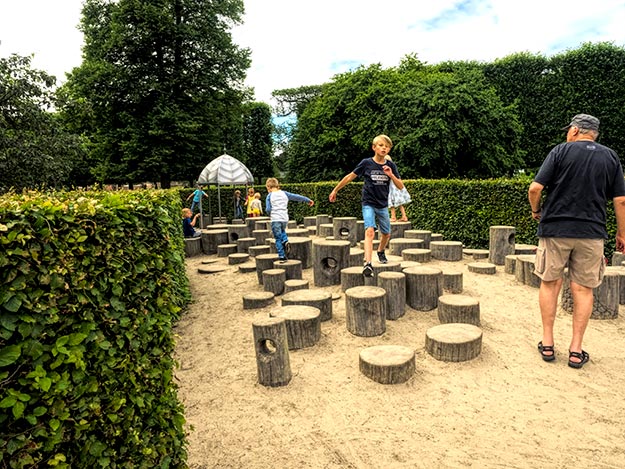 One afternoon I attended the changing of the guard ceremony at Amalienborg Palace. It didn't take me long to notice that there were more children in the crowd than adults. Kids even reigned supreme in Copenhagen's popular waterfront district of Nyhavn. They shimmied up the giant iron anchor at the head of the canal while their parents retired to the sidewalk cafes and bars.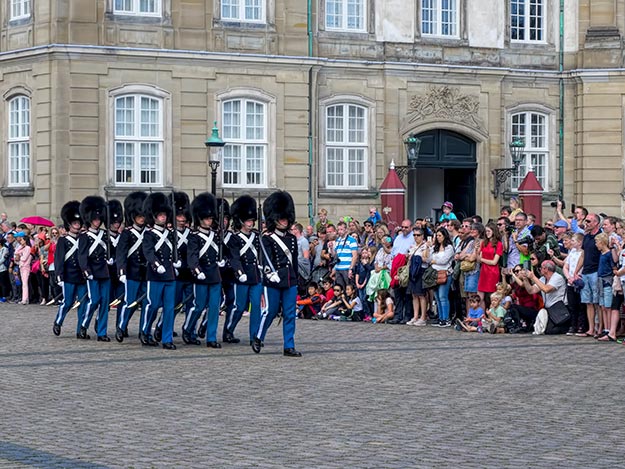 At Copenhagen City Hall kids mounted the backs of giant winged dragons that perch on a balustrade. At the waterfront, they scrambled over boulders surrounding the Little Mermaid statue that commemorates Hans Christian Anderson, the famous Danish author of fairy tales. Though I'm tempted to believe that Copenhagen's kid-friendly atmosphere trickled down from Tivoli Gardens (an amusement park opened in 1843 that is the second-oldest operating amusement park in the world), I have to believe that there is more going on here.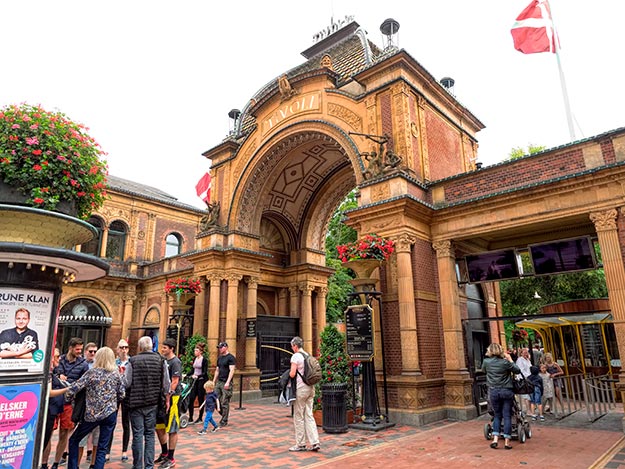 During his lifetime, Andersen wrote no less than 3,381 children's fairy tales. His first story, The Ghost at Palnatoke's Grave, was published in 1822, long before Tivoli Gardens were even imagined. Over the ensuing 53 years he wrote stories that have become embedded in the Western psyche, including such icons as The Emperor's New Clothes, The Little Mermaid, The Nightingale, The Snow Queen, The Ugly Duckling, and Thumbelina.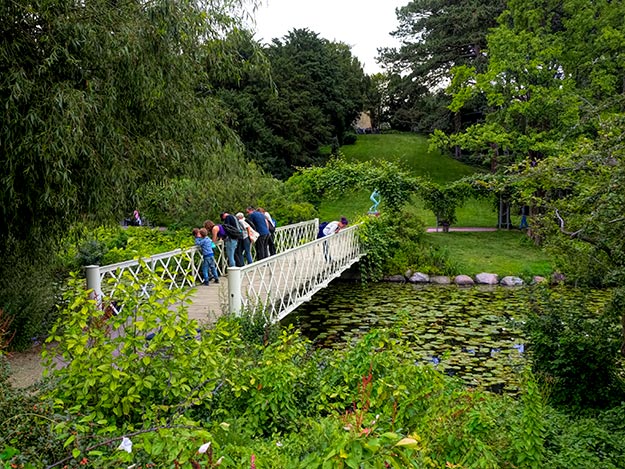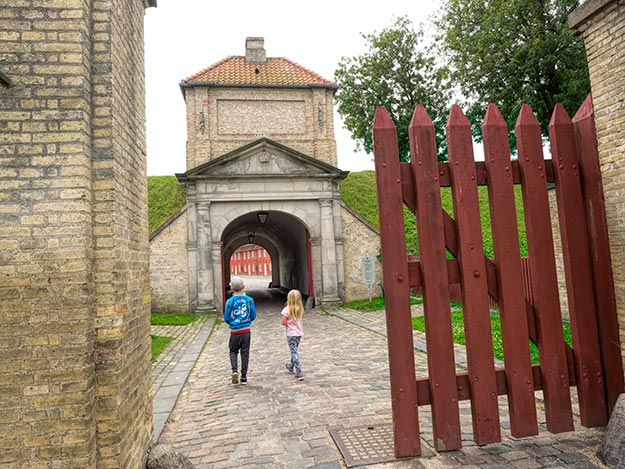 I have always believed that every place has a particular energy. Copenhagen may have castles and fortifications, glitzy shopping boulevards, and hip cafes, but its motto could easily be "Copenhagen for Kids." I suspect that Andersen tapped into that energy during his lifetime, and I'm convinced that kids who live in or visit the Danish capital feel it just as strongly today. Without a doubt, Copenhagen is the most family friendly holiday destination I have ever visited.
Though I've visited Copenhagen twice, I still feel like I've only scratched the surface of what this wonderful Danish city has to offer. So, I was delighted recently to discover a new blog, Copenhagen Rocks, which is dedicated to finding every hidden treasure in and all the best things to do in Copenhagen.