It's official. I've visited the two smallest countries in the world: Vatican City, and now the Principality of Monaco. The difference between the two, aside from the fact that the first is a City-State and the latter a Principality, is that I was excited to go to Vatican City. Monaco? Well, it was more that I was in Nice, France, just a 25-minute train ride away, and it didn't make sense NOT to go. Plus, it was an easy add to my list of visited countries, bringing my total to 71.
Since Monaco is less than one square mile in size (.78 square mile, to be precise), I had planned to see it on foot. Unfortunately, I stepped off the train at 2 p.m., into a brutal 95 degree temperature and instantly dissolved into a puddle of sweat. Rather than walking, I caught the Hop-on/Hop-off bus and stayed aboard for the entire one-hour circuit. By the time the route started repeating, the temperatures had dropped a bit, so I hopped off at the only place that had seemed interesting, the Old Town area in the capital of Monte Carlo.
I checked out the view down to the harbor and snapped a few shots of Prince Albert II's uninteresting palace. A short stroll led me to the Palace of Justice and into Notre-Dame-Immaculée Cathedral, where I filed past the grave of Princess Grace, better known to Americans as the famous actress Grace Kelly. Then I wondered what to do. I have no interest in gambling, so the casinos were not an option. Shopping, another popular reason people visit Monaco, also held no attraction. As a full-time traveler, I have only a 22″ carry-on size suitcase and it's full. The harbor was attractive but couldn't compare with the ports of Nice or Marseilles. Even the architecture was, in general, uninspiring. Frankly, I was bored out of my mind. Three hours into my visit, I was ready to jump back on a train to Nice.
Fortunately, the path downhill took me past The Monaco Oceanographic Museum. I was still hot and sticky, so I decided to cool off in the air conditioning. Inside the darkened hall, I was instantly mesmerized. Sharks swam languidly around the Shark Lagoon, alternately showing their steel grey backs and soft white underbellies. Giant moray eels slithered in and out of hidey holes, peering at me with their glutinous eyes. An octopus with a head like dead flesh tried to make itself invisible under a rock shelf. Piranhas with glittering scales glared at me. Ephemeral jellyfish floated gracefully in a floor-to-ceiling tank.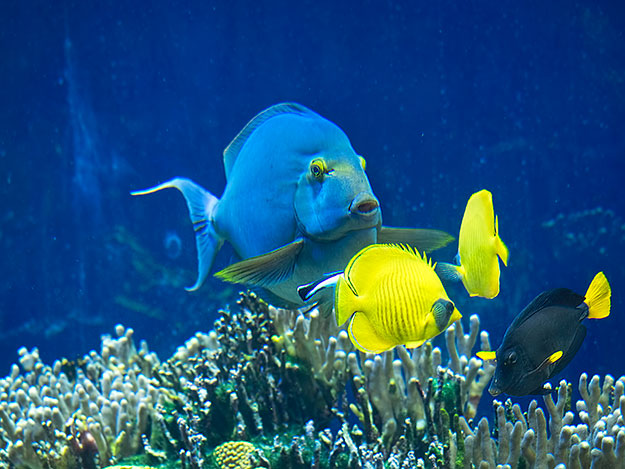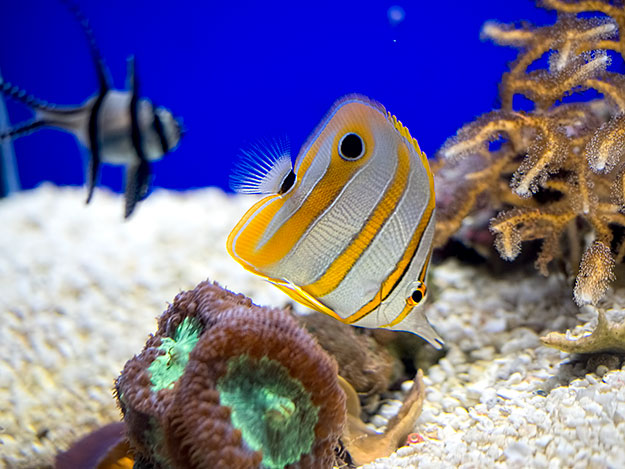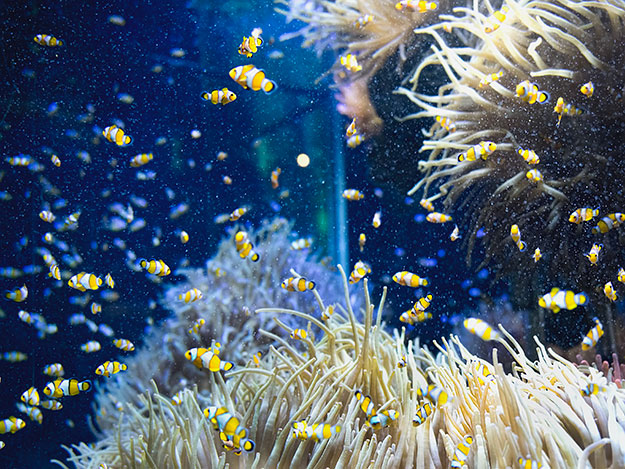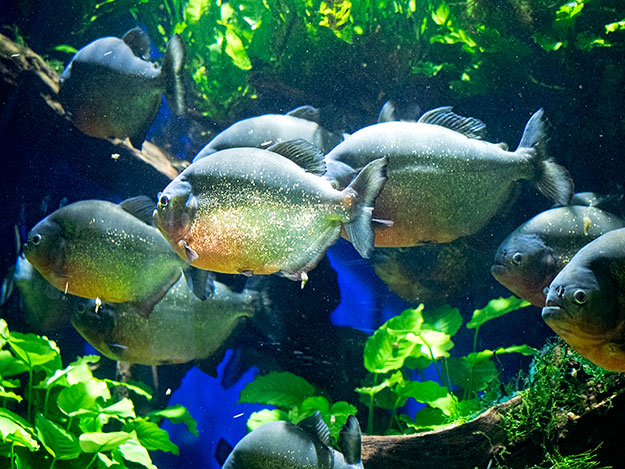 Especially in the tropical species area, the tanks oozed color. Massive displays of jewel-tone corals provided shelter for the fish. Sea anemones of luscious gold, vermilion, purple, orange, and white waved their tentacles, simultaneously attracting prey and sheltering species that are immune to their stings. I moved from tank to tank with childlike wonder, finding each one more impressive than the last. Three hours later, they practically had to throw me out.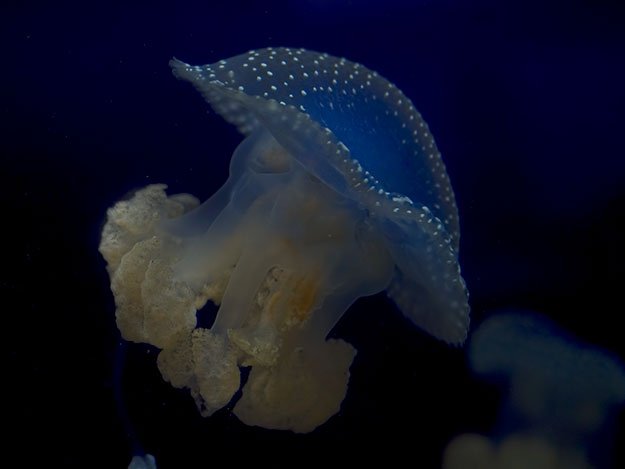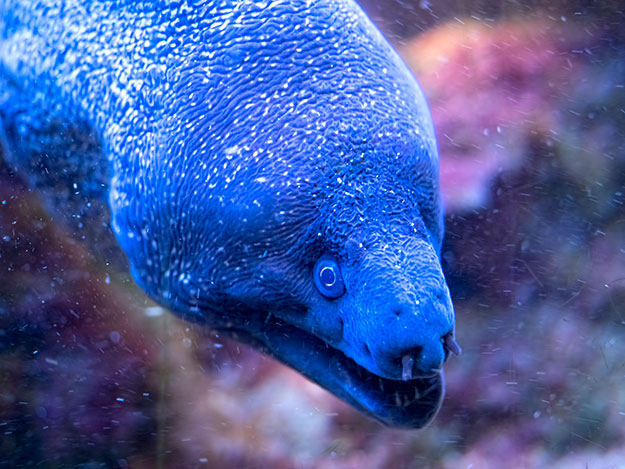 If you're in the neighborhood, do take a day trip to Monaco, if only to visit The Oceanographic Museum of Monaco. Of all the aquariums I have visited around the world, it's the most impressive. Oh, and there's that Grand Prix thing every May, too…