You will forgive me if stray from my normal travel narrative, but I recently passed an important milestone in my life and I feel compelled to write about it. On January 24th, I celebrated my 20th anniversary of being clean and sober. It is difficult to remember how horrible my life was back then because today I am a grateful recovering alcoholic.
My descent into alcoholism and drug addiction was gradual and horrific. What started out in my early 20's as fun – having a few drinks with friends after work each day – grew into an obsession that would not allow me to pass a bar on my way home from work. At the height of my alcoholism I was drunk all day, every day, which led me into drug addiction. Alcohol being a depressant, at some point I needed something to get me "back up" so I could drink some more. Cocaine was the solution in the beginning, but it soon was not enough, so I moved on to freebasing crack cocaine.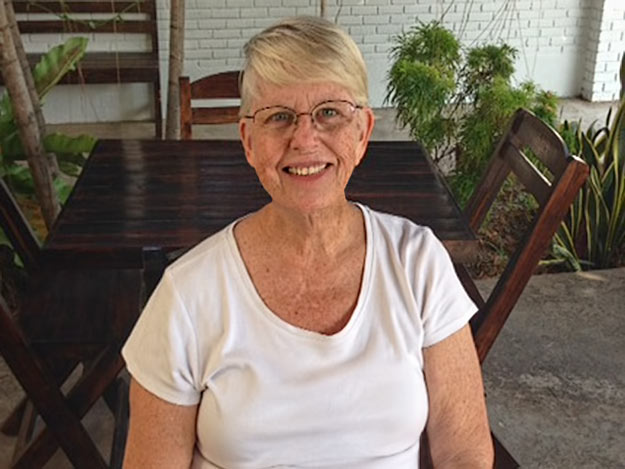 Frankly, I don't know how I  survived. I should be dead three times over from the things I did to my body and soul. Fortunately, I attended an Alcoholics Anonymous meeting in Puerto Rico one night to "support" my boyfriend, who was also a raging alcoholic. Most of that meeting is a blur, as it was conducted in Spanish. Although I speak fairly good Spanish, the talk was filled with idioms that cannot be directly translated into English. When I heard, "No te buscas las cinco patas al gato," (don't look for the fifth claw on the cat), I was thoroughly confused. I later learned that the Spanish saying was the equivalent of the English saying, "keep it simple."
The following evening I attend my second meeting, this time in English. I remember every moment of it. I still shake my head when I recall an old-timer telling a newcomer to "take the cotton out of his ears and put it in his mouth." It was good advice, if a bit brutal in its delivery. The person to whom the comment had been directed was so intent on talking about why he couldn't get sober that he wasn't listening to those who were trying to tell him how to do it.
I had little self-esteem in those days, which drove my drinking to a great degree. When I drank I could forget my insecurities. I did not have to deal with feelings of being "less than" if I was drunk. And I had always felt so alone, believing that no one else in the world could possibly feel what I felt. At that second meeting, I put the cotton in my mouth and listened – hard. Within minutes of people sharing their stories, I realized that everyone in the room felt the same way I did. It seemed as if I had suddenly discovered a long lost family, filled with members who understood me.
I made two statements that night: "I have no self esteem and I have no idea how to get it," and "I don't know if I'm really an alcoholic." To the first, one attendee replied that he, too, had suffered from a lack of self-esteem, and while he had no magic formula, he suggested that performing esteemable acts was the best way to gain self-esteem. In answer to my second query, I had expected those present to try to convince me that I was alcoholic, but I was very wrong. The man who replied said simply, "Whether or not you're an alcoholic, only you can say, but I can tell you one thing, you are welcome here." Even today, 20 years later, tears well up in my eyes when I think about it.
Looking back, it's hard to believe that I made it. Alcoholism is a difficult disease to treat. I have watched many friends come in and out of the rooms, struggling to stay sober. Many fail, and I have seen more than my fair share of people die of this disease. I am one of the lucky ones. From the night I first set foot in the rooms of AA, I have never had another drink or drug. Today I am a grateful recovering alcoholic. I am happy, but more importantly, I love myself. It did not happen overnight. I had to work hard to get rid of my low self-esteem and negative ways of thinking. Without the guidance of AA and many wonderful people in the fellowship who helped me along the way, I would never have made it.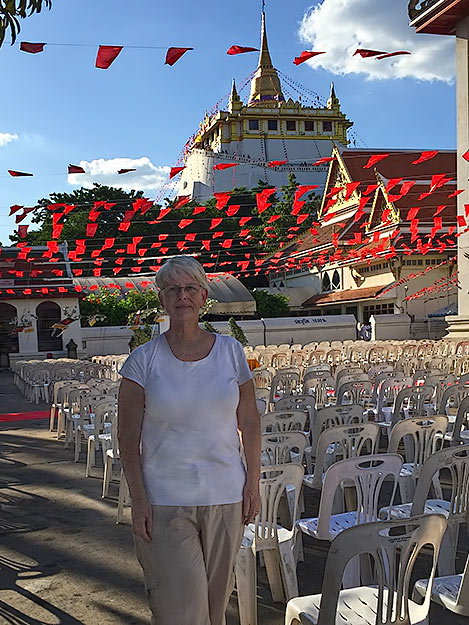 The AA program of recovery promised that wonderful changes would occur in my life if I diligently followed their recommended program. Even though these "promises" seemed unattainable, I read them at the beginning of every meeting:
"If we are painstaking about this phase of our development, we will be amazed before we are half way through. We are going to know a new freedom and a new happiness. We will not regret the past nor wish to shut the door on it. We will comprehend the word serenity and we will know peace. No matter how far down the scale we have gone, we will see how our experience can benefit others. That feeling of uselessness and self pity will disappear. We will lose interest in selfish things and gain interest in our fellows. Self-seeking will slip away. Our whole attitude and outlook upon life will change. Fear of people and of economic insecurity will leave us. We will intuitively know how to handle situations which used to baffle us. We will suddenly realize that God is doing for us what we could not do for ourselves. Are these extravagant promises? We think not. They are being fulfilled among us – sometimes quickly, sometimes slowly. They will always materialize if we work for them."
Those promises, which seemed outlandish and impossible to achieve 20 years ago, have manifested in my life ten times over. Absolutely every one of them have come true for me. Never could I have imagined that I would achieve my dream of becoming a travel photographer and writer. That I would visit 65 countries and be well on my way to seeing half the countries of the world. Or that I would be interviewed for Good Morning America. Or write for Huffington Post. Or be chosen as one of the top 100 travel photographers in the world – twice! But all that and more has happened, because I finally admitted my life was out of control and became entirely willing to do whatever was necessary to recover.
Those of you who read my blog regularly know that my history of alcoholism and drug addiction is not a secret, but it is a subject on which I rarely dwell. Recently, however, I have had dealings with a number of people who are still suffering from this insidious disease. In each instance, I was struck by the depth of their negativity and inability to name even one positive thing in their lives. It was like looking at myself through a time machine, and my visceral reaction was one of gratitude that I no longer have to live that way.
The ability to be grateful in every moment has been the most important lesson of my recovery, but gratitude is often misunderstood. Living in gratefulness does not mean ignoring hardship and pretending everything is wonderful all the time. The opportunity to see gratitude in all things is perhaps explained best by Brother David Steindl-Rast, a Benedictine Monk from Austria, who says,
"Not for everything that's given to you, can you really be grateful. You can't be grateful for war, or violence, or domestic violence, or sickness…but in every moment you can be grateful. For instance, the opportunity to learn something from a very difficult experience, or to grow by it, or even to protest, to stand up and take a stand. That is a wonderful gift."
Even after 20 years, I sometimes need to be reminded of the gifts I have been given, but today I need no reminder. Today, I am a grateful to the point of overflowing.