It's been a long 15 months in the U.S., with little opportunity to travel, but that's about to change. By the time you read this, I will be in Cuba, a place I have long dreamed of visiting. Having lived in both the U.S. Virgin Islands and Puerto Rico, I am no stranger to this part of the world, but Cuba has a mystique like no other Caribbean island. Antique muscle cars, polished to a deep sheen, rumble down boulevards like deep-throated lions sizing up prey. Sensuous salsa tunes float into the street from dim and smoky music clubs. Crumbling buildings, painted in shades of peeling pastel, are a photographer's paradise.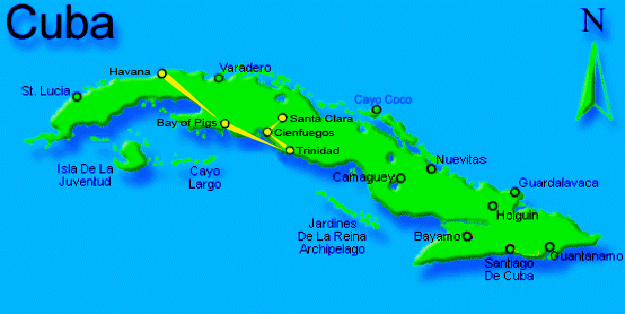 You may be wondering if legal travel to Cuba is available for all U.S. citizens. The answer is yes and no. On January 16, 2015, regulations governing travel to Cuba were amended by the Department of the Treasury's Office of Foreign Assets Control (OFAC). Twelve categories of travel that previously required a specific license are now allowed by OFAC. These include categories such as family visits for persons of Cuban descent; journalistic activity; professional research and meetings; educational activities; religious activities; public performances, clinics, workshops, athletic, and other competitions and exhibitions; support for the Cuban people; and humanitarian projects. Travel for general tourism, however, is still not allowed.
I will be traveling with Discover Corps, an organization approved for group travel to Cuba. Discover Corps crafts itineraries that immerse guests into the daily lives of local people. Of course, we'll wander the colorful streets and stroll along the Malecon seaside walkway in Havana, visit Ernest Hemingway's famous home in the fishing village of Cojima, and tour the museum at the Bay of Pigs. But we'll also eat in locally owned paladars, visit a museum dedicated to making Cuban rum, learn basic Cuban dance steps, and meet a recognized Cuban dance troupe. We'll also visit a community-based art project and enjoy a people-to-people exchange with members of the Cienfuegos Choir. Discover Corp's goal is to create mutual understanding and peace, and they do so by creating as many opportunities as possible for its guests to interact with Cubans face-to-face.
I can't remember the last time I was this excited about an upcoming trip. For me, it will be the opportunity of a lifetime, especially since I will be seeing Cuba before the tourism doors are thrown wide open to Americans, which will irrevocably change it. Stay tuned for many featured photos and stories about the experiences I have and the people I meet over the next 10 days.
Disclosure: I will be a guest of Discover Corps during my stay in Cuba. However, the receipt and acceptance of complimentary items or services will never influence the content, topics, or posts in this blog. I write the truth, the whole truth, and nothing but the truth.