Russia had intrigued me for years, but traveling solo in this vast land where few speak English had always seemed a daunting prospect. My recent trip to Berlin had not helped; a tour guide insisted that Russia was the only place on earth where the life expectancy was lower than it had been 50 years ago, due to excessive use of alcohol. To my stereotype of a dark, brooding people, shackled by an oppressive regime that controlled every nuance of society and assigned KGB agents to spy on tourists, I added mental images of streets littered with drunken, homeless people. But it was too late to worry. Prior to arriving in Berlin I had finally arranged to visit Russia. There was no turning back.
Fortunately, I had chosen to travel with Viking River Cruises on their Waterway of the Tsars cruise, a 13-day voyage between Moscow and St. Petersburg on the Volga-Baltic Waterway, which promised an English-speaking crew and local, bilingual tour guides. From the moment I stepped on board the Viking Akun in Moscow, I knew I'd made the right decision. Built in 1989, my ship had originally sailed the Black Sea and later, served as an oil platform on Lake Ladoga. Viking acquired the ship in 2013; after a complete refurbishing it was launched as the Viking Akun in May of this year.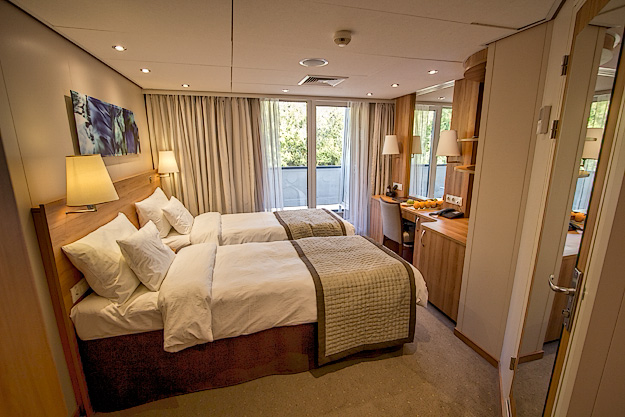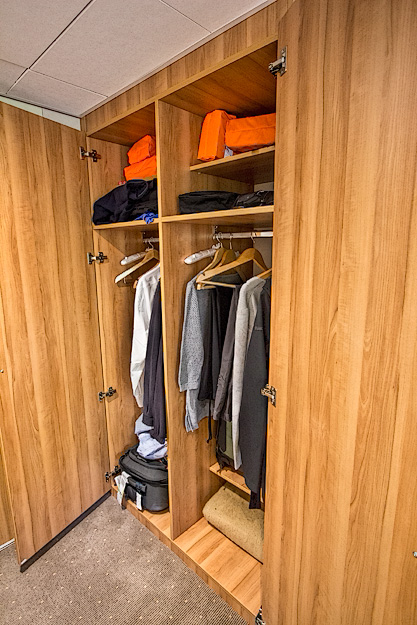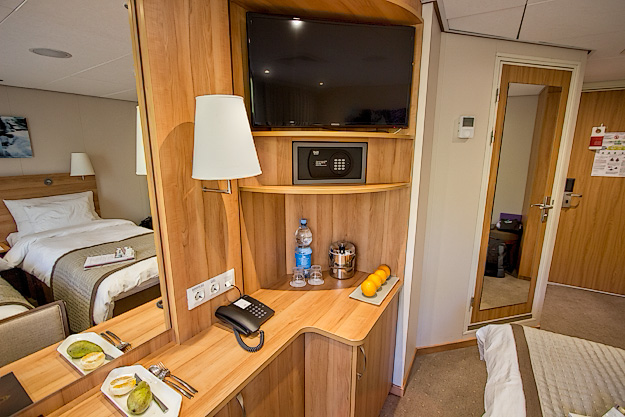 With all the luxury in evidence, it was hard to believe that the ship had once been an oil platform. Rather than the cramped quarters often found on ships, my stateroom door swung open to reveal a spacious suite with large closets, a private balcony, and a roomy bathroom with high-end toiletries and thick, fluffy towels. I grabbed a fresh orange from the tray on the credenza and sank back into the plush bed to read the cruise overview. Within minutes, my head was swimming. In addition to eleven included tours, a number of optional tours were also available. My OCD kicked in full bore; I wanted to do everything. An agonizing hour later I had made my choices and turned my form in at the front desk.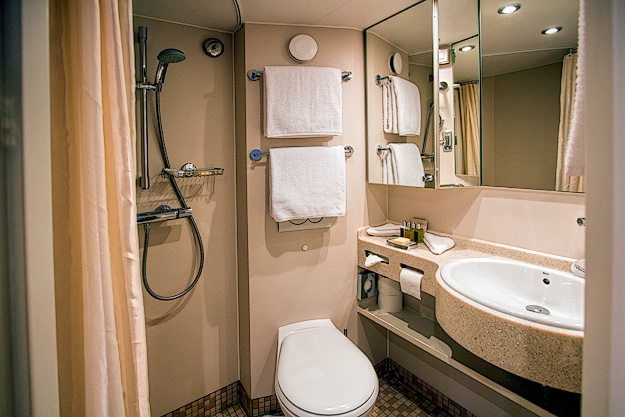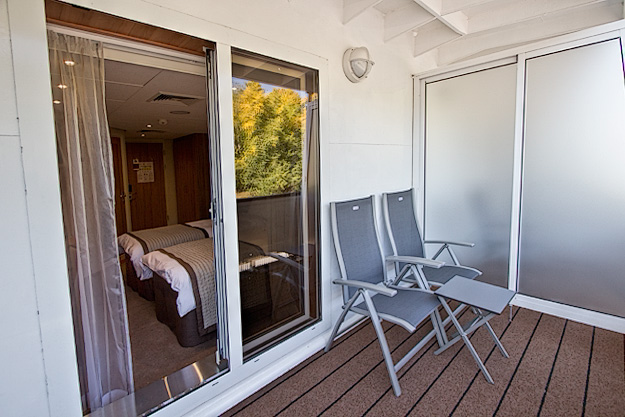 Meals, as I would discover over the next two weeks, were equally impressive, and not only for the food. As a vegetarian, I was grateful that every meal included a non-meat option, and on days when the pasta selection contained meat, I was offered custom-prepared pesto pasta instead. By the second day my server, Glenn, an engaging young man from the Philippines, knew my preferences and was ready with suggestions for veggie options at every meal. I never had to ask for coffee with my meal – he just knew – and once he learned I don't drink alcohol, he never offered me any and made sure there was no wine glass at my seat.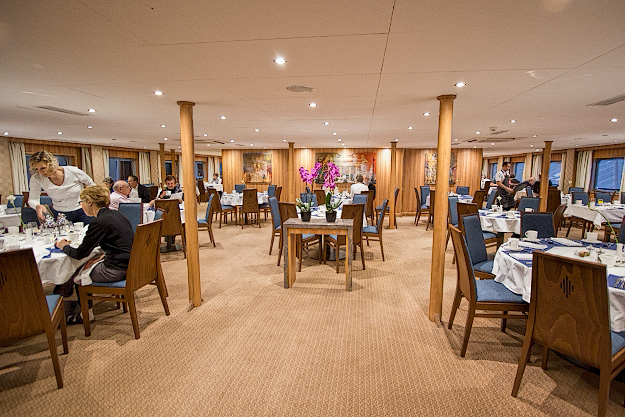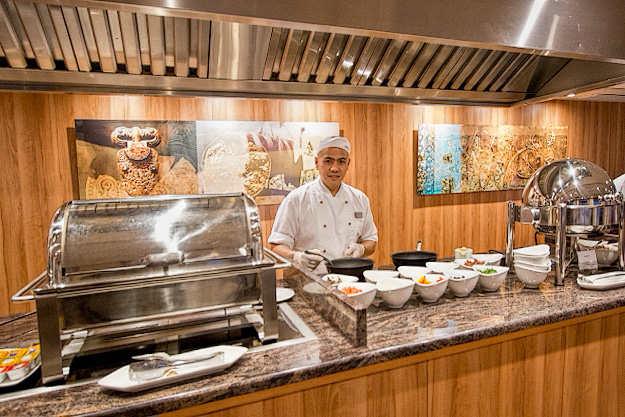 Exceptional employees like Glenn were the rule rather than the exception on board the Akun. The ship can berth up to 100 staff (there were 97 on my cruise) and I never once saw a frowning face. With slightly fewer than 200 guests, the 2-to-1 guest to staff ratio made for a very personalized experience. During a rare moment of free time, I wandered up to the Panorama Bar at the bow of the boat, where a crew member I had never seen before greeted me by name. Chris Schaedel, the ships Hotel Manager, later confessed that the bar employees have a secret system for remembering names to which even he is not privy. I thought I might be able to pry the secret out of them, but the most I ever learned is that they compete among themselves to learn the first names, last names, and professions of every guest – a remarkable feat, considering 200 new guests arrive every two weeks!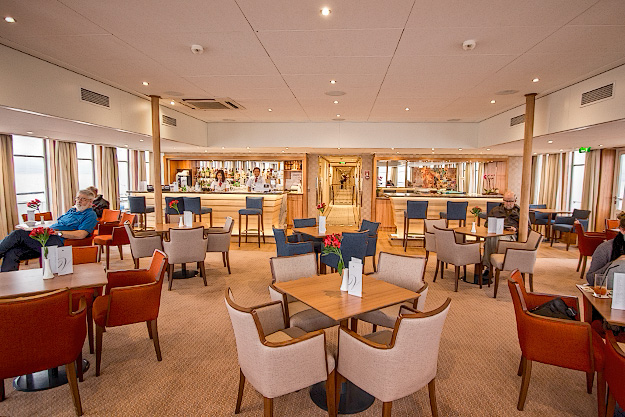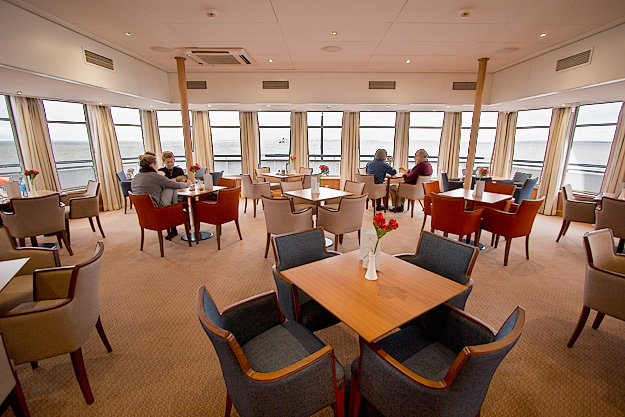 When I finally accepted they were not going to divulge their methods for remembering names, I capitulated and made my way to the front of the lounge to watch our progress down the Volga-Baltic Waterway. This myriad of canals, lakes, and rivers traversed 18 locks and the two largest lakes in Europe, descending more than 500 feet during our voyage to St. Petersburg. The system was the brainchild of Peter the Great, who sought a maritime route to open up trade with Europe. Peter declared war on Sweden in 1700, eventually wresting the provinces around the southern Baltic Sea from Swedish control. By 1703 he had founded St. Petersburg on a patch of swampland at the eastern end of the Gulf of Finland, which led to the Baltic Sea and many of the major European ports. Today, in addition to its use as a tourism route, the Volga-Baltic Waterway carries more than 17.6 million tons of cargo annually, including valuable oil and lumber exports.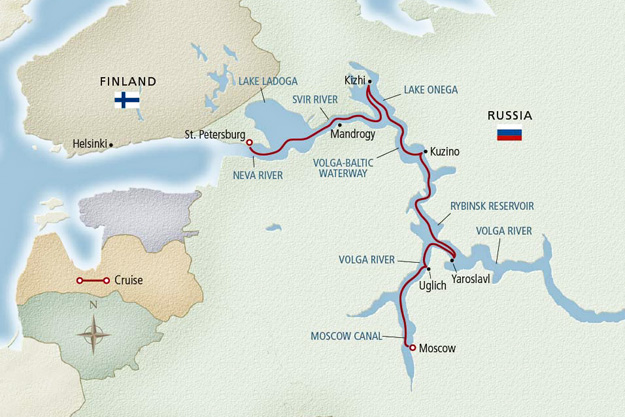 I wish I'd had more leisure time to just sit and watch commercial barges and the Russian landscape drift by, but of course I had signed up for every possible tour. While I was exhausted by the end of the trip, these activities, which Viking dubs its Culture Curriculum, turned out to be the true highlight of the cruise. Karine Hagen, daughter of the firm's Founder and Chairman, Torstein Hagen, has played a significant role in developing the cultural aspects of the Russian itinerary. Karine fell in love with Russia and its people when she spent her first summer in St. Petersburg at the age of 16. She has spent most of her adult life in Russia, which she calls a "feast for the eyes" that is "more beautiful than any painting." When the company decided to offer cruises in Russia, they relied on Karine's knowledge to provide Viking's guests with the opportunity to have "real contact with its people, with its food, with its culture." (Watch Karine's videos about the Viking's Russian Culture Curriculum here)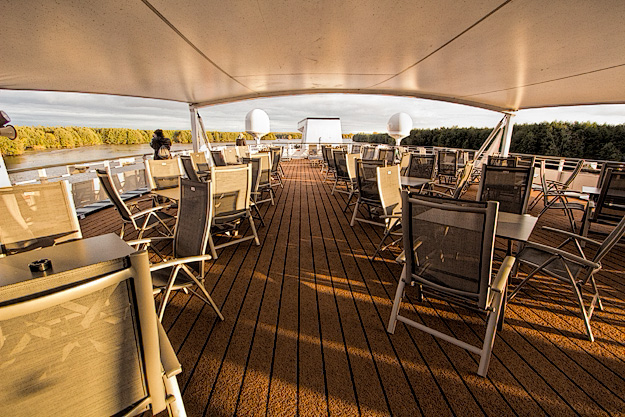 In Moscow we were treated to a marvelous folkloric music performance by the Moscow Orchestra, which featured musicians playing traditional Russian instruments such as the Domra, a long-necked string instrument with a round body and three or four metal strings; and a Gusli, a multi-string plucked instrument that resembles a Hammer Dulcimer, said to be the oldest Russian instrument. My hands-down favorite was a three-stringed, triangular, guitar-like instrument known as a Balalaika. Sporting broad grins and an obvious spirit of competition, two musicians performed a Balalaika version of dueling banjos that gave me goosebumps.
In Yaroslavl, one of the ancient Golden Ring cities that played a significant role in the formation of the Russian Orthodox Church, the Mayor's daughter treated us to a tour and dance performance at the Mayor's mansion. The following day in Uglich, another Golden Ring city, we enjoyed a lunch of homemade pickles, bread, cheese, and moonshine in a local home. In Kuzino, we literally 'went to school,' where we were treated to a performance by the kids.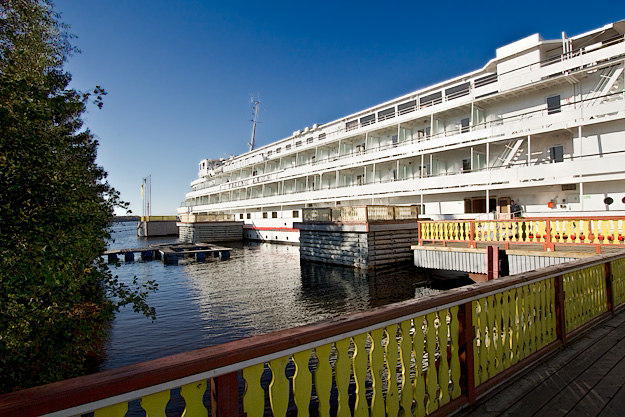 The cultural pinnacle, however, was in St. Petersburg. Following an included tour of the Hermitage Museum, I joined a 'Privileged Access' tour of the Hermitage's Staraya Derevnya Restoration and Storage Centre, which provided access to thousands of paintings, sculptures, furniture, and carriages that are not displayed at the museum due to space constraints. The following day, I visited a Kommunalka, a communal living arrangement that emerged after the Bolshevik Revolution of 1917. Lenin seized the lavish mansions of the aristocracy and forced up to eight families to live on each floor, sharing kitchen, toilet and bathroom areas. Up to 650,000 of St. Petersburg's five million residents still choose to live under this system, though these days residents have been given outright ownership of their private quarters.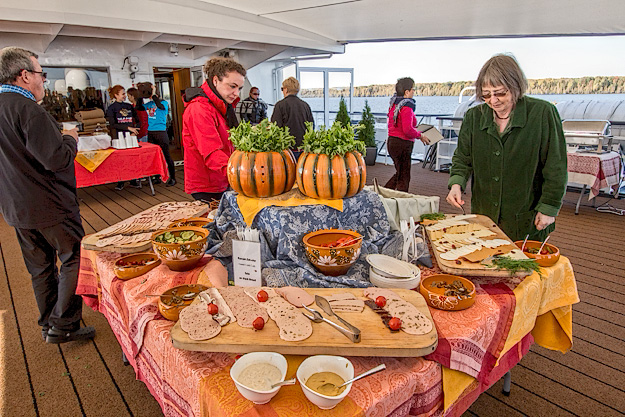 From the custom tours, to the 'Taste of Russia' buffet held on the ship's Sun Deck one afternoon, to the thoroughly researched on-board lectures about Russian history, art, and language, the Waterway of the Tsars cruise was designed to demystify Russian culture and shatter stereotypes. I learned that free speech is no longer oppressed; one of our local tour guides freely criticized Vladimir Putin and insisted that "criticizing the government is the new national sport in Russia." We were allowed to roam freely in all the cities we visited, and I'm quite certain that I was not followed or under scrutiny in any way. On the occasions we were invited into local homes I found Russians to be exceeding friendly and hospitable, so I was curious why people in the streets seemed so dour, but even this turned out to be a cultural affect. Apparently, Russians believe that people who smile at strangers are not 'right in the head.' They reserve their affections and smiles for friends and family. Even the myth that no one in Russia speaks English was debunked when I extended my stay in St. Petersburg for a few days and found that many of the young people speak at least a smattering of English.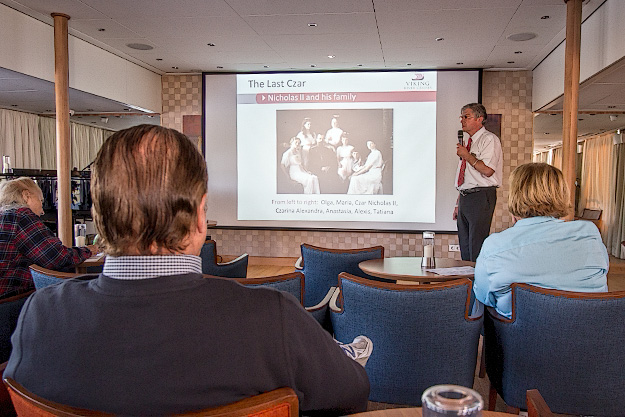 When I applied for my Russian visa I requested a 13-day stay, but to my surprise, they issued me a three-year visa that allows stays of up to 180 days in each calendar year. I never expected to make use of it, but Viking's cruise provided such a great introduction to the country and its people that I am no longer intimidated by the idea of  independently travel in Russia. I suspect there's a long train ride on the Trans-Siberian railroad in my future.
Note: I was a guest of Viking River Cruises during my Waterway of the Tsars cruise. However, the receipt and acceptance of complimentary items or services will never influence the content, topics, or posts in this blog. I write the truth, the whole truth, and nothing but the truth. I am not alone in my lavish praise for Viking River Cruises. Many of their customers have taken more than one Viking cruise. On my trip there were 85 repeaters, including one couple who was taking their their 8th voyage. Viking offers 25 itineraries on the great rivers of the world, including destinations in Europe, Egypt, China, Southeast Asia, Russia and Ukraine.