Anyone who knows me knows that I am not particularly a fan of cruises. The idea of being trapped on a ship for days, with nothing to see but endless expanses of water much of the time – well, that seems like a fate worse than death to me. But the other day I happened across the website of Viking River Cruises and I was instantly intrigued.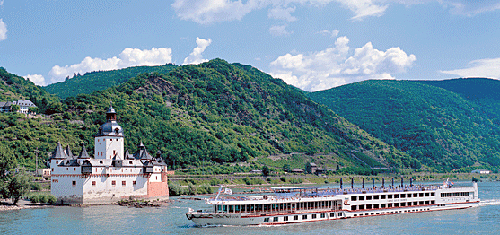 I have often thought about seeing the great cities of Europe from aboard a riverboat plying the placid waters of the Rhine or the Danube. Viking does indeed offer a variety of European cruises, but it was when I investigated further that my interest was really piqued. Their Russian cruises sail the Volga, visiting the great cities of Moscow and Saint Petersburg, as well as ancient villages like Yaroslavl, Uglich and Goritzy. Russia is definitely on my list of places that I "must see before I die," and I was giving this serious consideration until I spotted their China cruises.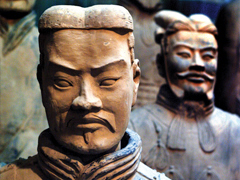 Viking's 12-day "Imperial Jewels Of China" cruise explores cosmopolitan Shanghai and, in Beijing, imperial treasures like the Great Wall and Forbidden City. The ship sails through the wildly beautiful Three Gorges region of the legendary Yangtze River, past the engineering marvel of the Three Gorges Dam, and carries passengers to Xian, home of the famous Terra Cotta Army. This trip would be a dream come true for me. I was almost afraid to look at the price – I figured it must be at least $5,000. To my surprise, it was priced at only $2,699, and Viking is currently offering a number of promotions that reduce the price even further. Even better, the price includes meals, shore excursions, lectures and cultural performances, and hotel accommodations during city portions of "cruisetour" itineraries.
Viking may just be able to do the one thing that no one else has been able to – convince me to go on a cruise. Their boats are small and intimate, carrying between 150 and 300 passengers. And unlike ocean cruises, river cruising offers an endless panorama of sights all day, every day. Of course, the fares do not include airfare, but I have a whole wad of frequent flier mileage that I need to use before I lose it…..hmmmmm. Very, very tempting. Very.