People visit Berlin for the history of the Berlin Wall, to stand in front of the historic Brandenburg Gate and walk down the Unter den Linden, and for its constantly evolving gallery and clubbing scene. So much has been written on these attributes that there is little to add. But beyond these well-know attractions lies a surprising number of reasons to visit Berlin that few talk about, including the following:
The Food:
Many places I visit are fairly one-dimensional where food is concerned. But Berlin, being home to immigrants from all over the world, has embraced multi-cultural cuisine to a degree I've rarely seen. The city has 4,650 restaurants and more doner kebab shops than Istanbul! Within a five block radius of my apartment in the neighborhood of Kreuzberg I found Thai, Chinese, Italian, Greek, Korean, Croatian, Vietnamese, Japanese, Vegetarian, French, and Turkish restaurants, plus a soup bar, a salad bar, a delicatessen, and numerous coffee shops. And of course, you can't forget traditional German food, especially the pretzels, sausage sandwiches, and currywurst sold at kiosks all around the city.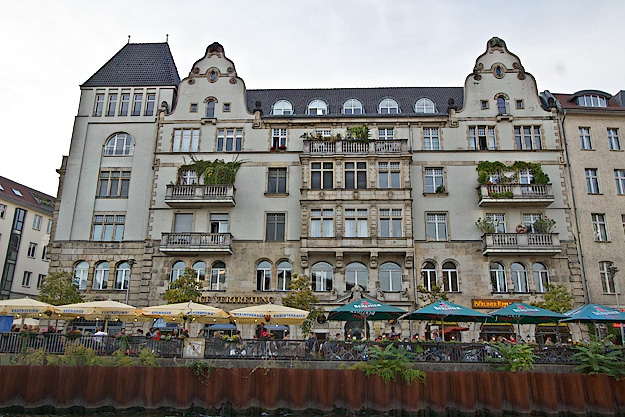 Beyond Museum Island
Most everyone has heard about the impressive museums located at the tip of Berlin's Museum Island in the historic center of the city. What is lesser known is that Berlin is home to 175 museums scattered across the metropolitan area. From the stunning Charlottenburg Palace, with its jaw-dropping Porcelain Cabinet room and manicured gardens, to specialty museums that focus on wide-ranging subjects including photography, Asian art, computer games, gay culture, terror, natural history, the Kennedys, and a group of museums clustered under the name Kulturforum that are known for special exhibitions such as the current Ghent Altarpiece display, there is something for everyone.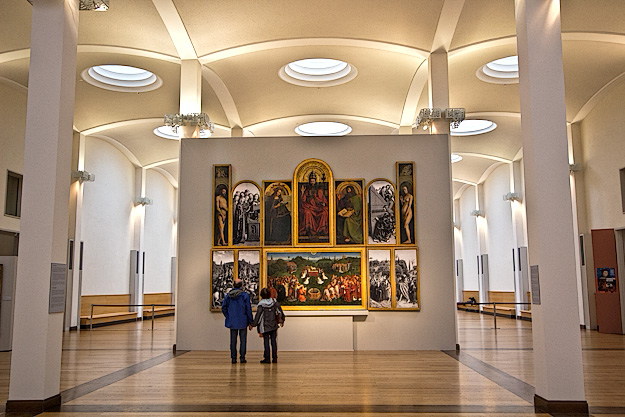 Green Spaces
With a population of 3.5 million, Berlin ranks as the second largest city in the European Union. Considering that it also has a population density well above the average, the German capital might be expected to be somewhat unlivable. Yet Berlin is surprisingly green. Nearly one-fifth of the city is covered with trees and there are more than 2,500 public parks and gardens in the city, including the impressive 520 acres of the Tiergarten, which began life as hunting grounds for the royal family and today is the largest urban park in Berlin. Whether your preference is canoeing, climbing waterfalls, swimming, hiking, or strolling through perfued gardens, Berlin's abundant green spaces has you covered.
25th Anniversary of Reunification
While most are aware that Berlin is celebrating the 25th anniversary of the fall of the Berlin Wall this month, few realize that 2015 is an even more important anniversary, that of the reunification of Germany. In October 2015, Berlin will host an epic celebration to mark the occasion.
Berliners
During my travels, Germans I've met have tended to be reserved and somewhat hesitant to enter into conversations until they knew me better. To my delight, that was not the case in Berlin. Berliners have a wonderful sense of humor, are exceptionally warm and welcoming, are tolerant of visitors who do not speak German, and will eagerly discuss anything from politics to history to culture.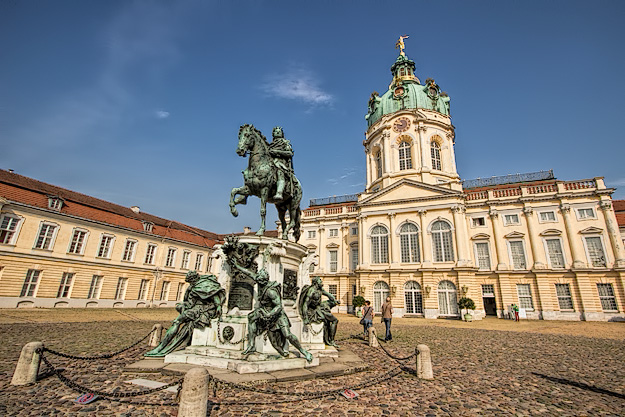 Cheap prices
Unlike most of the rest of Western Europe, Berlin is eminently affordable. For example, I stayed in a holiday rental apartment that slept four for less than $1,000 per week in high season. More budget conscious travelers will find a plethora of hostels available throughout the city. Dining out is affordable, even in the best restaurants, but truly budget travelers can fill up on bratwurst from street vendors for 3 Euros. Most of the parks and gardens are admission free, and the metro provides relatively inexpensive access to most parts of the city. As European capitals go, Berlin is a bargain!
If you enjoyed this story about Berlin, you may also be interested in my article that details what to do in Munich, Germany.
Disclosure: Many thanks to Visit Berlin, which provided me with a Berlin Welcome Card for public transportation around the city, as well as complimentary access to The Wall and two Context Walking Tours of Berlin: 'The Story of Berlin' and 'Walking the Wall.'