Another day, another tour. This time I have come to the Blue Lagoon on the tiny island of Comino, famous for its clear turquoise waters. Frankly, I am bored out of my mind. Though others are swimming amongst clumps of jellyfish that are fading from royal blue to blue-gray as they die and wash up on the postage stamp beach, the water is too cold for me.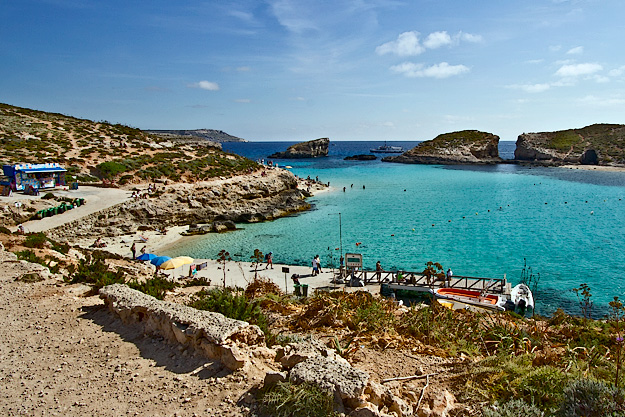 An hour after completing an hour hike along the cliff tops, I have commandeered the only patch of shade in sight, to sit and write while I await the return of my boat back to Malta. Trash is scattered over the sand around my feet: piles of cigarette butts; napkins, plastic cups, and straws from the food trucks that shuttered and drove away at 4:30 p.m. In front of me, a row of green plastic trash bins overflows with the detritus of the day.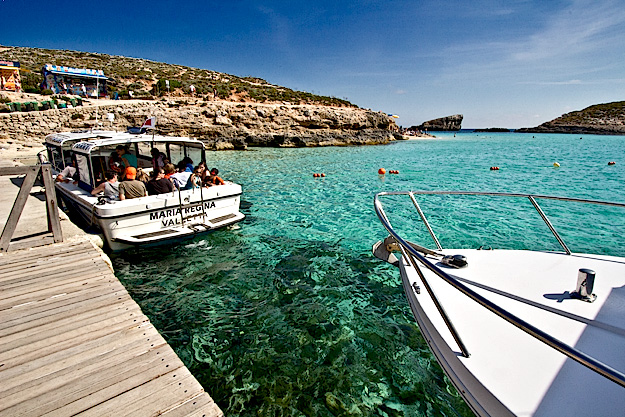 Earlier, I braved the bathrooms, which were devoid of toilet paper, stepping gingerly around used tampons tossed on the floor. I look up just in time to see a graceful catamaran scud by on the horizon, framed by the rugged rocks and many-hued waters that grace this cove. The Blue Lagoon of Comino could be a beautiful place but it has been ruined by tourists. Sometimes I question what I do for a living; I wonder whether I'm contributing to the destruction of beautiful places like this by bringing them into the public view. I must admit that I have visited a few places of such stunning beauty that I have chosen not to write about them, because to see them destroyed in this fashion would break my heart. Yet my search goes on for the next undiscovered gem.