The term 'Thai art' is something of an oxymoron in modern days. Centuries ago, craftsmen produced stunning sculptures, wood carvings, and paintings that illustrate Buddhist texts or honor Buddha, but other than a few artists who are combining traditional Thai elements with modern techniques, contemporary art in Thailand is comprised largely of production line paintings and concrete garden ornaments. Recently, this penchant for kitsch spawned a new museum of sorts in Chiang Mai, Thailand.
Billed as the world's largest 3-D Art Museum, Art in Paradise features the work of 12 Korean artists who are masters of creating three-dimensional paintings that beg for interaction. My friend Paola and I spent a fun afternoon experimenting with the images that plaster the walls, floors, and in some cases, even the ceilings, trying to find the perfect vantage point for shooting photos that best displayed the illusions. We hopped onto surfboards, wrestled with a giant octopus, and tiptoed across a rope bridge that crossed a yawning chasm. Words simply cannot do it justice, so without further ado, I present the photo gallery below for your entertainment and amusement: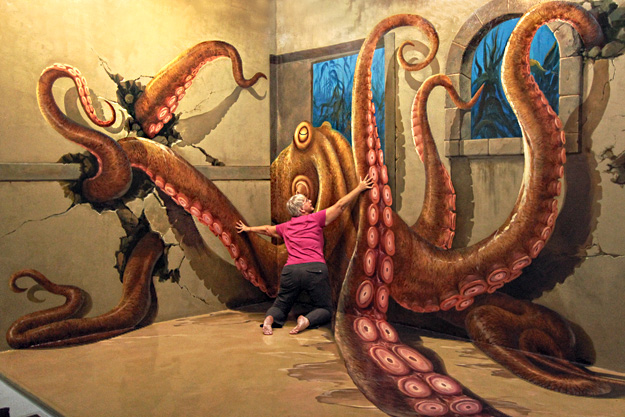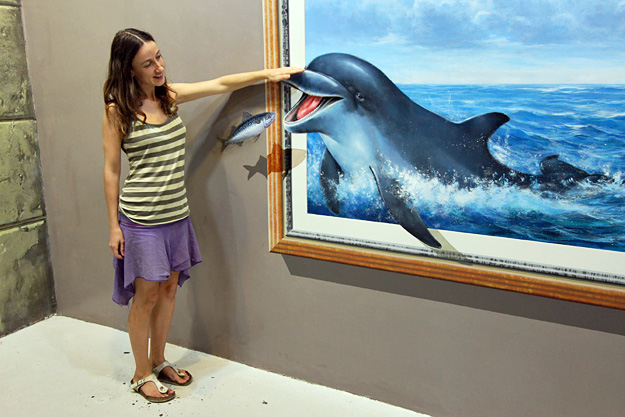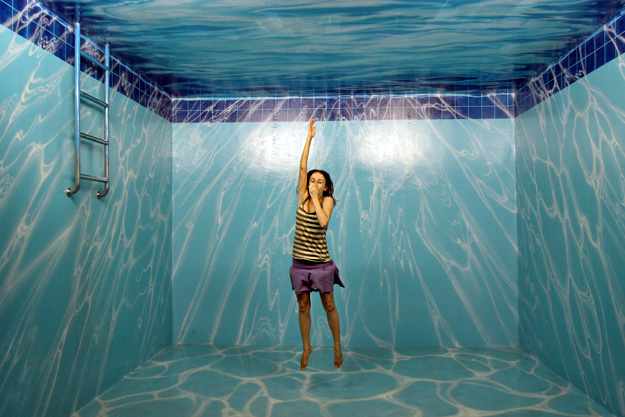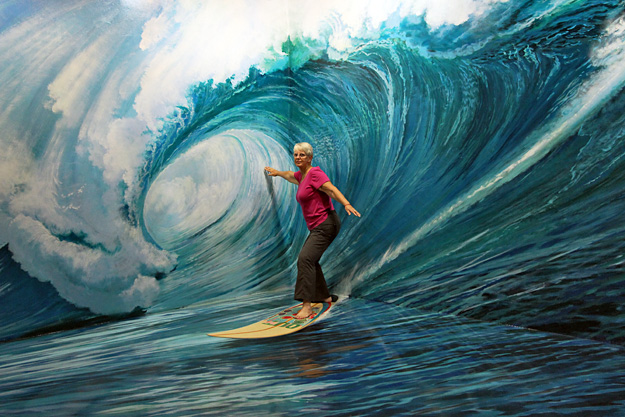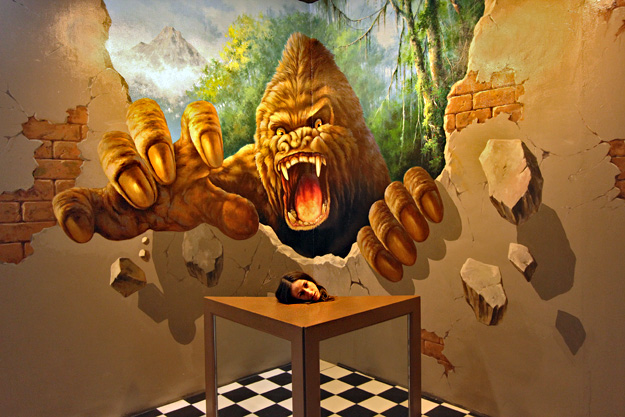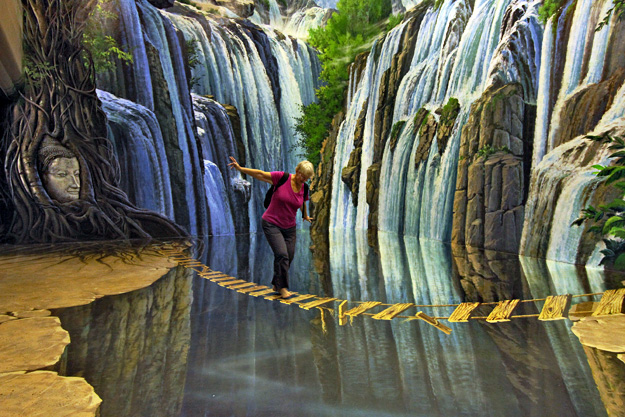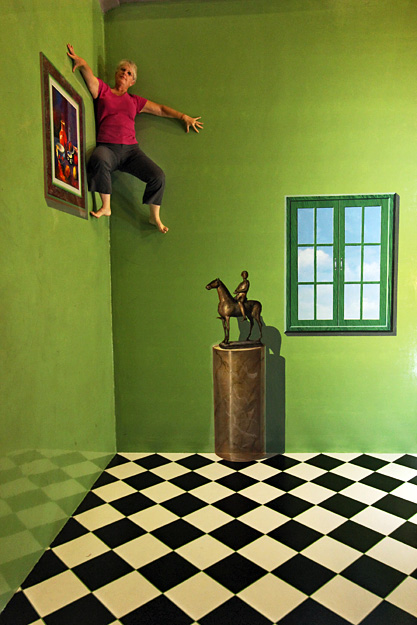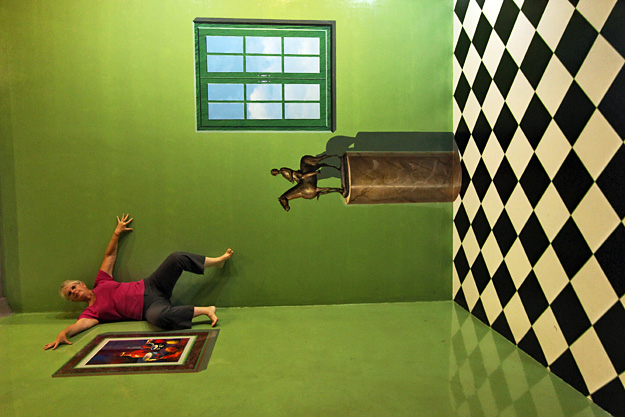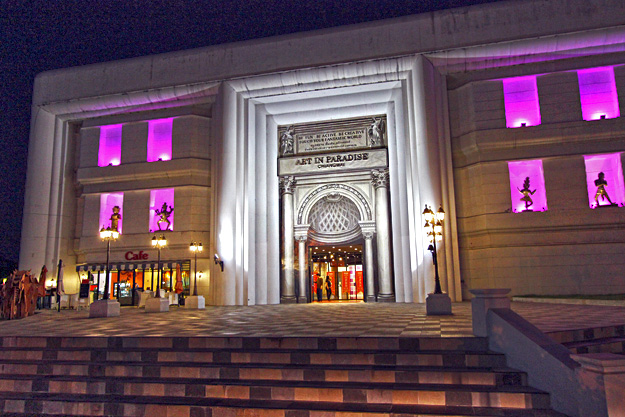 Art in Paradise is a great way to spend an afternoon or even a day, but be sure to bring a friend because the most fun is taking photos of one another. The 'museum' is located on Chang Klang Road (near the Ping River) between the Shangri La and Empress Hotels and it is open from 9 a.m. to 9 p.m. The price for foreigners is 300 baht for adults (about $10 USD) and 200 baht for children.