It was late when I finally arrived at Second Home Hostel in Istanbul. I'd suffered though an eight-hour ride from Burgas, Bulgaria, on a bus with no toilet and a driver who stopped just once at the Turkish border, where we had only enough time for immigration. Once at my final destination I looked around for an ATM machine to get Turkish Lira and the metro station that would take me to Sultanahmet, the Old Town area of Istanbul. Neither were anywhere to be seen. Fortunately, I'd met a nice young man on the bus who made it his mission to help me, right down to paying for my metro and tramway tickets.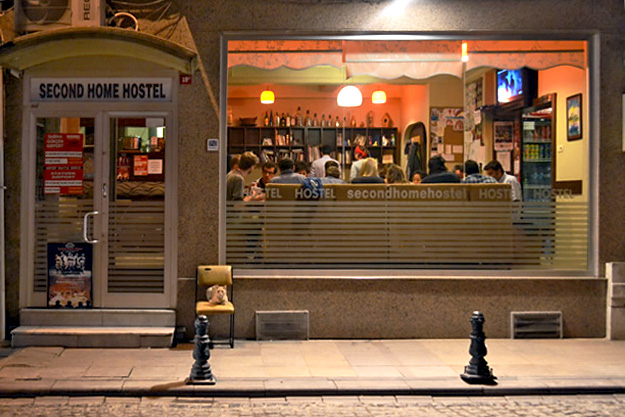 At Sultanahmet I asked shopkeepers for directions to the hostel. Just my luck, it was located at the top of a steep hill, accessed via a lumpy cobblestone street that trapped the wheels of my rolling suitcase every few seconds. Out of breath and exhausted, I checked in and dragged my luggage up one floor, thankful that I'd had the foresight to reserve a private room rather than a dorm bunk in this instance. I collapsed on the bed and didn't move for the next ten hours.
The next morning, completely refreshed, I slid into one of the booths in the ground floor common area. Moments later my included breakfast arrived: a hard boiled egg, cheese, sliced tomatoes and cucumbers, rolls and butter, Kalamata olives, and coffee. It was one of many delicious meals I would enjoy at the hostel over the next 17 days, including three group dinners prepared by the owners and staff for their guests.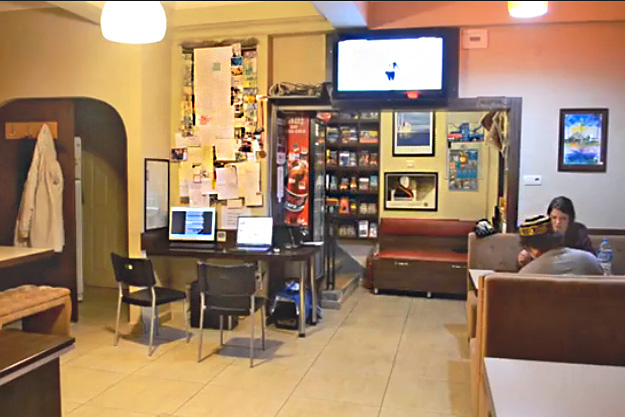 During my last seven years of traveling I've stayed in luxury hotels like the Inkatera Machu Picchu Pueblo in Peru and the all-inclusive Iberostar Paraíso Maya Resort in Playa del Carmen, Mexico. I've even spent the night in a sleeping bag atop the Great Wall of China. But after all these years, my favorite accommodations are still hostels, something that surprises people.
Unfortunately, many believe that hostels are only for young travelers who party hard, return to the dorm drunk out of their minds, and have sex in the bunk beds. This couldn't be further from the truth. Quite the opposite, I've found that most hostels welcome guests of all ages and hard and fast rules about no sex in the dorms are almost universal. Though I've had the rare experience with a drunken roommate returning in the wee hours, most roommates are respectful and fun to get to know. I've made lifelong friends of many people I met in hostel dorms.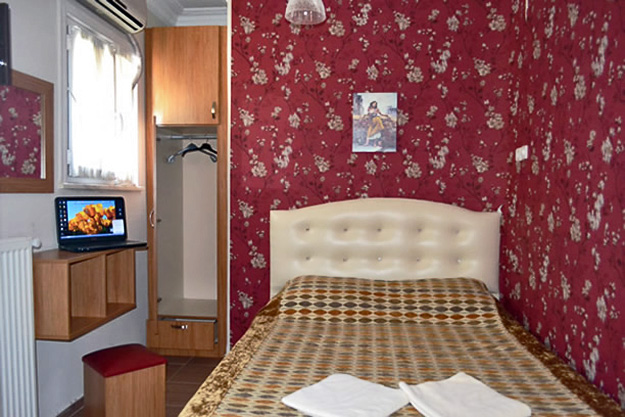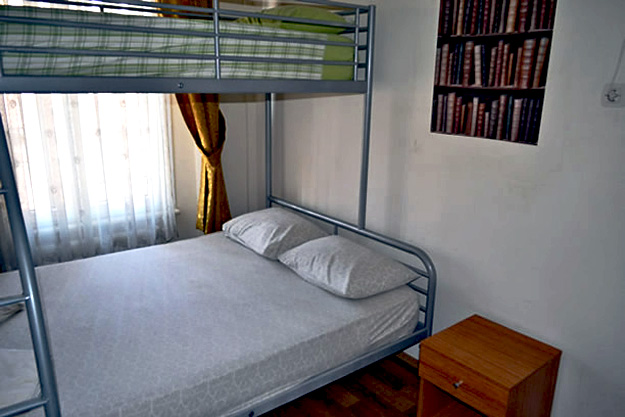 Second Home Hostel was one of those places that instantly felt like home. From the owner, Can, to Memo, who checked me in and later taught us all to do Turkish dances at one of our group meals, the entire staff made sure I had a great time. They arranged local tours and, had I desired, would have arranged for extended travels around Turkey. They happily gave me directions to places I knew about and suggested sights I might never have otherwise discovered. The camaraderie wasn't limited to hostel employees. Each evening, guests hailing from places as diverse as China, Brazil, France, the UK, and Argentina, lounged in the common area, comparing lives and discussing the world's problems.
Second Home Hostel isn't the newest hostel in Istanbul. Nor is it the fanciest. But it's super clean, very well maintained, and has a staff that pulls out all the stops to make sure guests enjoy their stay. The evening before I was scheduled to leave, I asked Can to make a reservation on the shuttle to the airport. He stuck out his lower lip and hung his head. "I'm so sad," he said. "One of  my angels is leaving." Without a doubt, this is one hostel that lives up to its name.
If you're considering a visit to Istanbul and need an economically priced, clean, fun place to stay, consider Second Home Hostel. I earn a small sum if you book by clicking on this Booking.com link, which helps keep this blog free for you to read.