In the 1920's, shortly after World War I, the Southern Railway was constructed in Thailand, allowing people to travel overland from Bangkok to the Malaysian border. Almost immediately, the town of Hua Hin, located just two and a half hours south of Bangkok on the Gulf of Thailand, became a popular seaside resort town where visitors could swim, fish, and golf on the country's first standard course. Among those who were lured by the area's natural beauty and serenity was the King, who ultimately built a summer home in Hua Hin. Perhaps because of the King's patronage, the town has excellent infrastructure and blessed with amenities such as a movie theater, shopping mall, scores of restaurants, and orderly and clean streets.
As someone who is considering getting my retirement visa for Thailand, I noted all these amenities with interest, but for me the most fascinating thing about Hua Hin was the plethora of Buddhist Temples (including a Tibetan Buddhist center), and the remarkable number of Buddha statues found throughout the town. Some are highly visible, like the giant standing Buddha on Khao Takiab hill at the southern end of town, while others are tucked away in corners or stand in out-of-the-way fields of thigh-high grass that surround disintegrating temples. Come with me as I share a few of these Buddhas in the following Photo essay: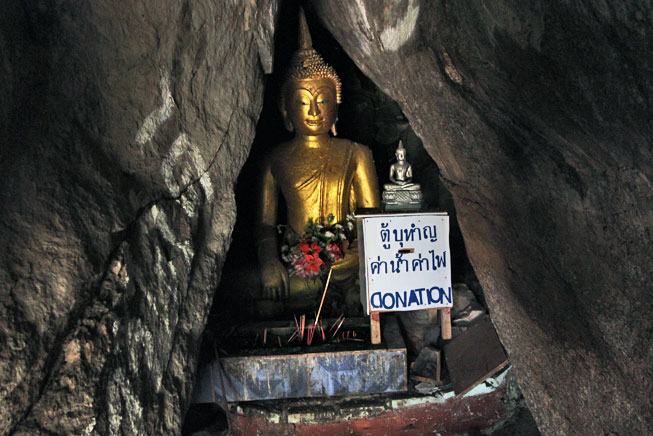 Nern Chalet Beachfront Hotel kindly hosted the author's stay. However, the receipt and acceptance of complimentary items or services will never influence the content, topics, or posts in this blog. I write the truth, the whole truth, and nothing but the truth.