I stood on the stairway leading to the Buddhist Monastery in the Himalayan town of Marpha, holding onto the railing for dear life as as gale force gusts shredded the gauzy Tibetan prayer flags cascading down from the hilltop. Like every other day in Nepal's Lower Mustang Valley, ferocious winds had begun roaring down from the mountaintops in mid-morning and would continue until early evening. Struggling to keep from being blown over, I perused the tiny village that spread beneath me.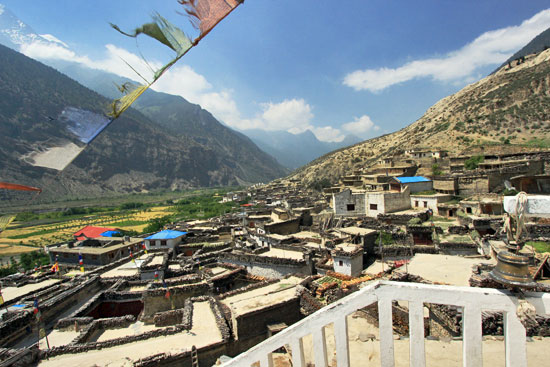 Marpha is notable for it's many-storied old stone houses, built by hand without benefit of mud or mortar, and for the delicious apples grown in the lush valley that snakes between the Nilgiri and Dahlugiri Himalayan ranges. While I found those facts intriguing, what most caught my attention were the stacks of split firewood that lined the edges of the flat roofs of every home in town.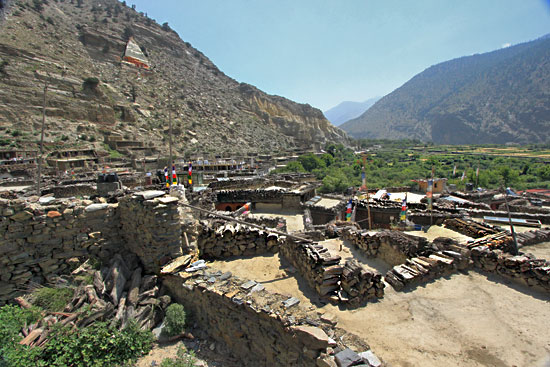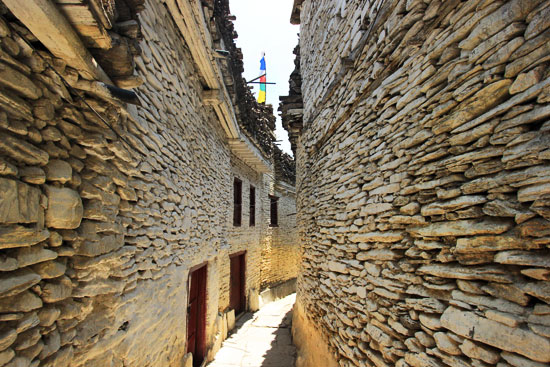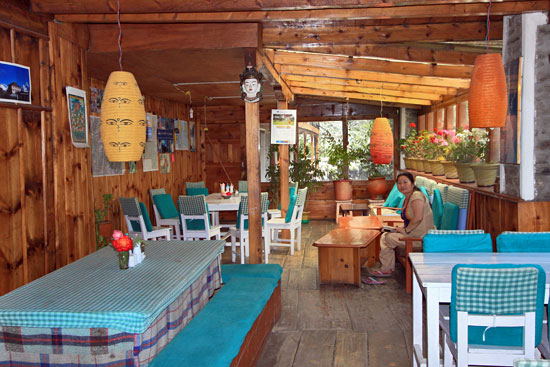 Later that same day I was sitting in the common area of the Neeru Guest House with the owner, Kamala, when I glanced up and noticed soaring piles of firewood lining the hotel's roof. "It must get really cold here during the winter if you need that much firewood," I said. "It does get cold, but we never use the firewood," Kamala replied. "Most people move down into the Pokhara Valley for the two coldest months of the year. But we keep the wood for several reasons. First, it's a decoration for our flat roofs. But more importantly, having a lot of wood on your roof means you are wealthy. We've never touched our wood – there are logs up there that were cut by my father and grandfather."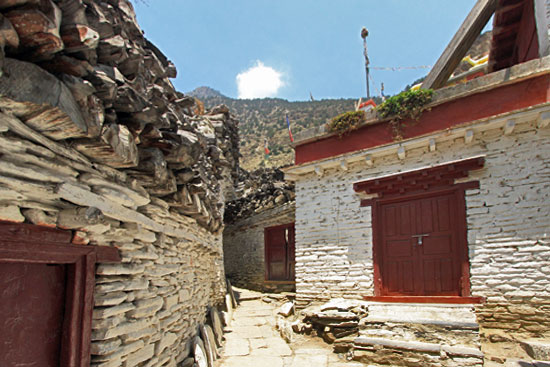 In a desolate landscape barren of trees with the exception of the apples trees that have been planted along the river banks in recent times, it made a great deal of sense that wood equaled wealth. But while the commodity that implies wealth in Marpha is different from what defines wealth in the U.S., the human need for security and personal status are surprisingly similar.