Crimson and saffron robed Tibetan monks shuffled into Shree Gaden Dhargay Ling Tibetan Monastery and sat cross-legged on brocade cushions stretched in a double row down the center of the hall. Adolescent monks-in-training slid giant drums down the polished parquet floor to their older counterparts. Others took up ancient-looking metal horns that telescoped out to take up half the width of the room. As the monks tuned up their instruments I sat in half-lotus position with my back against the wall, arms stretched out with wrists resting on my knees and thumbs touching forefingers. The dissonant din was marvelous.
A split second later, on some silent cue, the cacophony ceased and the monks began throat-singing, a specialized form of chanting that allows them to produce multiple pitches simultaneously. Their guttural chants were accented by synchronous drumming, ah-ooga horns, crashing cymbals and tinkling bells, The hair on the back of my neck stood up as the sound swelled to fill the small room. From the tips of my toes to the crown of my head, my entire body vibrated.
During a previous visit to this Tibetan monastery I had been invited to return for this lama puja. This Tibetan Buddhist ceremony of honor, worship, and devotional attention attempts to replicate the Buddha's experience of Enlightenment (insight into reality). Symbolic items were scattered around the monastery. Intricate yak butter sculptures that take months to carve sat upon the altar. Seven brass bowls of water were placed in front of the Buddha icon to show respect and reverence for life. Fresh flowers symbolized impermanence and Samsara (the cycle of birth, death and rebirth). Candles represented enlightenment and the sense of sight, while incense was used to show that Buddhist teachings can be spread across the world just like the fragrance of incense. To show gratitude and the interdependence of all things, fruit was offered. Bells indicated when to begin and end the puja but also demonstrated the cause and effect and karma.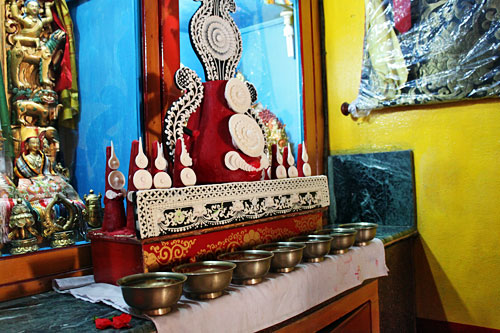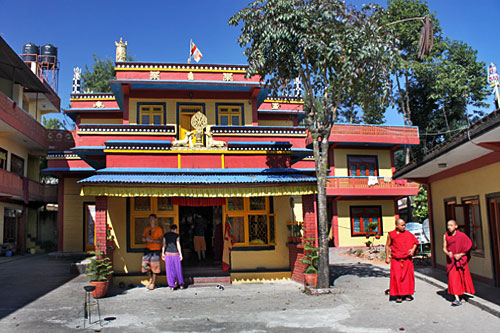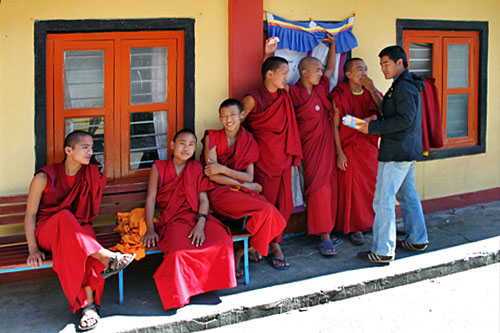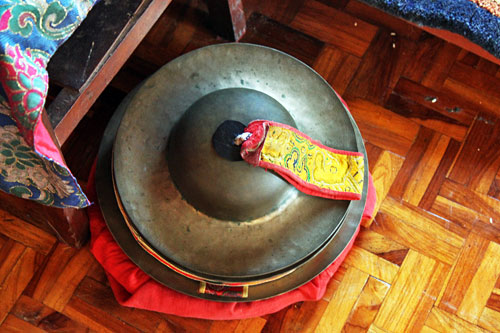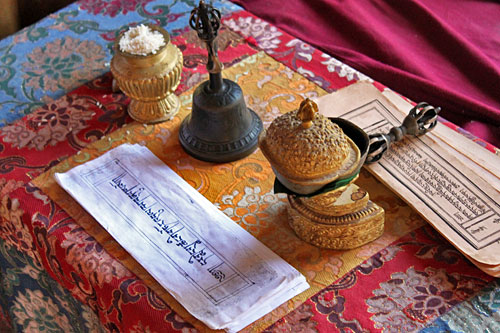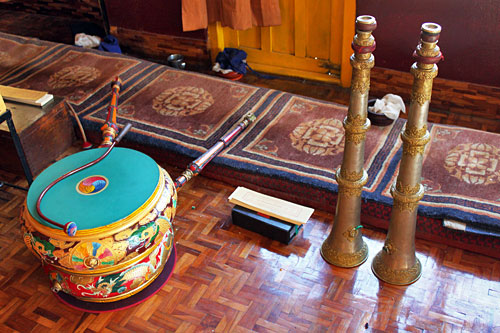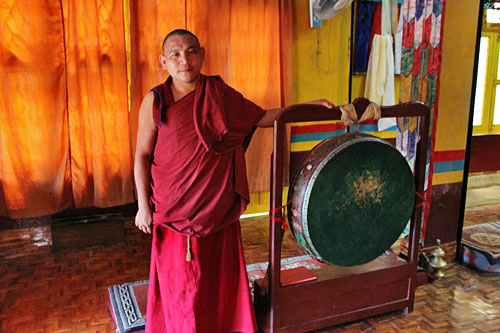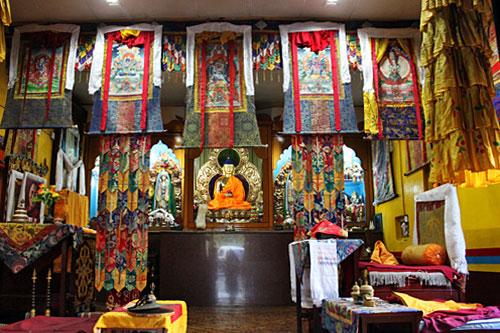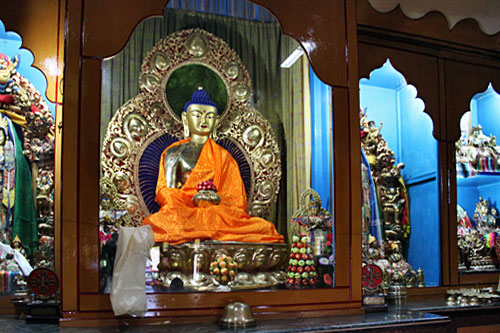 Closing my eyes, I let the sounds carry me inward to a place of pure peace. At some unspoken signal, the monks stopped chanting as suddenly as they had begun. They gathered their robes about them and filed silently out the door as I checked the time; four hours had passed in a split second. Untangling my legs, I stood and wobbled for a few minutes while I came fully back into my body, then headed out for the hour-long walk back to Lakeside in Pokhara, floating all the way.
Considering a future visit to Nepal? You'll want to check out my Essential Travel Guide for Pokhara, Nepal, which is updated regularly.
Save